6 Best Bakeries In Klang Valley That Deliver With Lalamove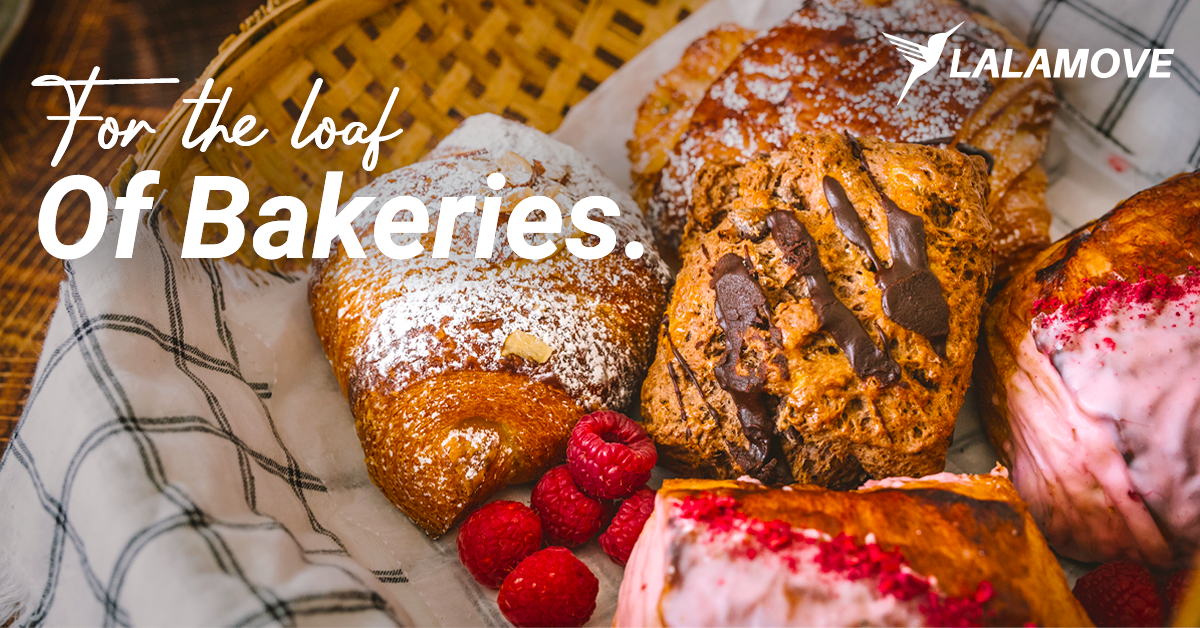 The thing about cakes and pastries is… there's more to it than its flavours.
There's nothing more comforting than munching a Danish tart on a Sunday morning.
Maybe you're having a mid-day daydream about digging your fork slowly into a piece of Biscoff cheesecake?
Or perhaps you're craving that sensational bite into a chocolate croissant? Listen, when you have bread crumbs on your clothes, you know your tummy is satisfied!
So if you're looking for baked goods in Klang Valley, we're here to help!
Here's a list of the best bakeries in Klang Valley that delivers with Lalamove:
1. SugarCandy
Imagine this:
What if your best friend's birthday is tomorrow and you didn't get her anything yet because you just saw the birthday reminder from Facebook?
That's why SugarCandy introduced the last-minute cake concept!
With this concept, their Readymade Petite Cake is offered every day with random designs in limited quantity.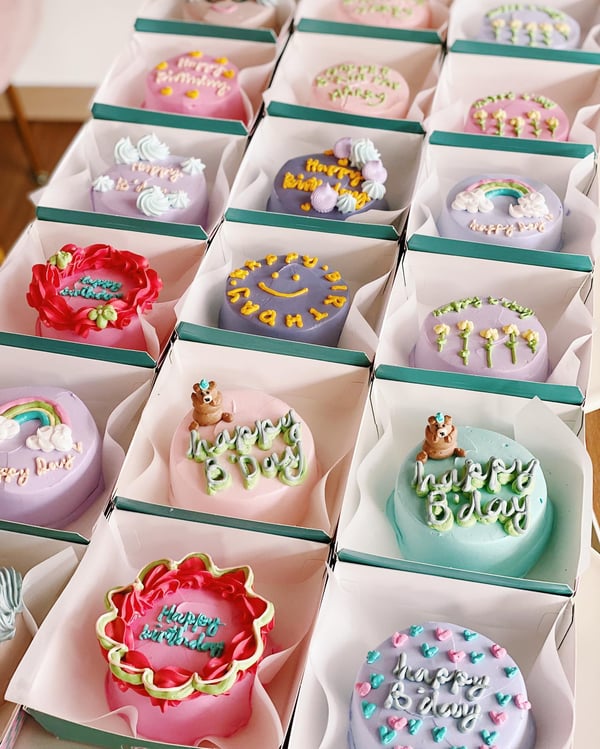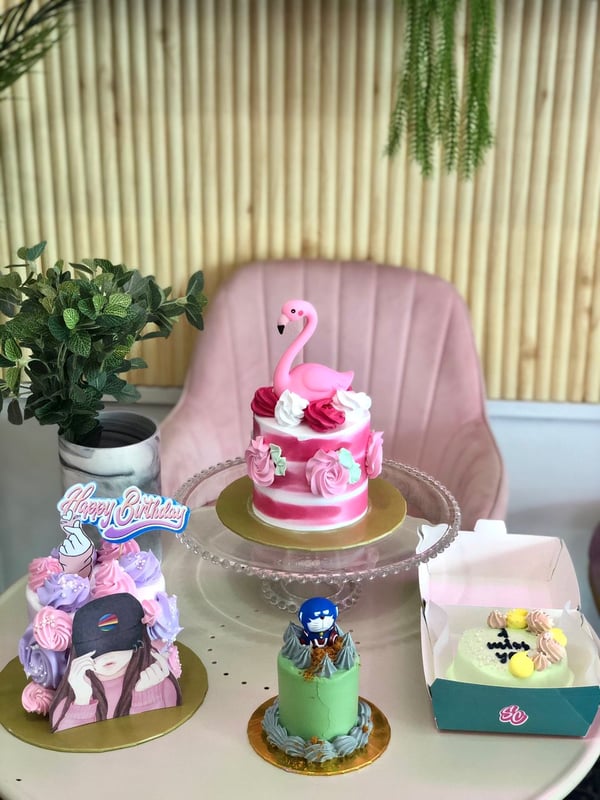 Sugar Candy is also famous for its Tapau Cake. These fancy petite cakes are available for your last minute request. Why pre-order earlier when you can just order the whole cake and get it delivered to you on the same day?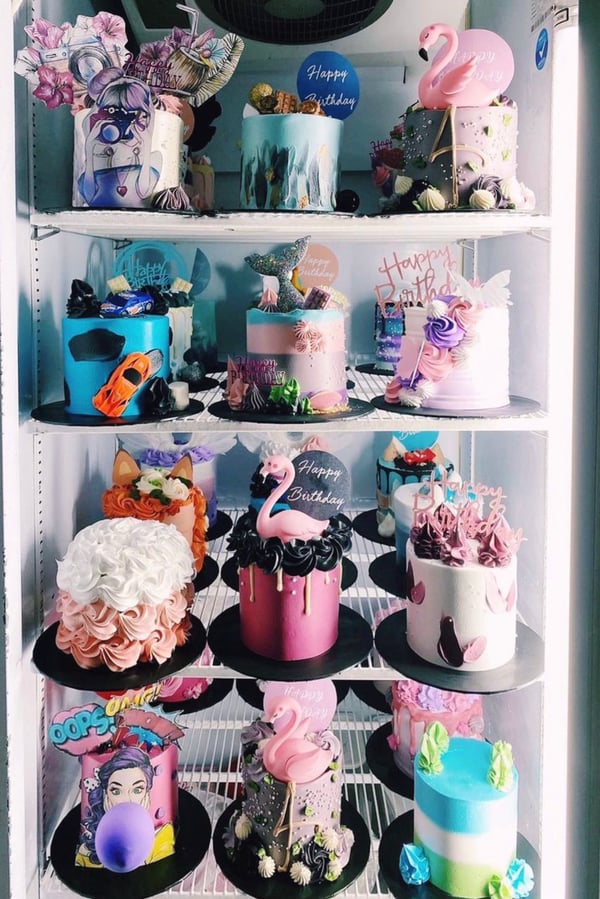 The Tapau Cakes are perfect as the cherry on top for your party!
The best part?
The price tag for their ready-made cakes starts from as low as RM28!
SugarCandy's Top 3 Best Sellers:
Readymade Petite Cake
Tapau Cake
Munchkins


Locations:
SugarCandy Wangsa Maju (HQ),
21-3, Jalan Maju Ria 2,
Plaza Wangsa Maju,
Seksyen 10 Wangsa Maju,
53300 Kuala Lumpur.
SugarCandy Shah Alam
D-8-G Jalan Serai Wangi
H16/H Alam Avenue,
Seksyen 16,
40200 Shah Alam, Selangor
SugarCandy Kota Damansara
23-G, Jalan Teknologi 3/9,
Bistaria De Kota, Seksyen 3 Kota Damansara
47810 Petaling Jaya, Selangor
2. Absolut Chocolat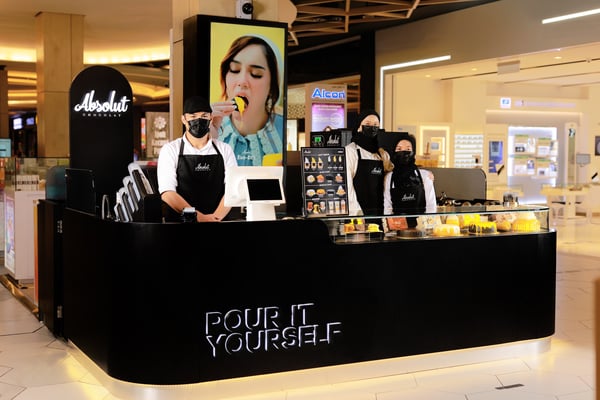 The unique proposition of Absolut Chocolat is simple:
Why buy cakes with ready-made toppings when you can pour the toppings yourself?
That's basically the gist of Absolut Chocolat. Its founders, Nadiyah Shahab and Ben Ali founded a bakery brand that harnesses the creativity of their customers.
Instead of serving cakes with ready-made toppings, now everyone can pour their own creamy sauce on Japanese fluffy cotton cakes.
Can't decide on a cake?
Then give their Dalgona Cloud Cake a try! Decorate your cake with creamy Dalgona sauce and cotton candy for a perfect combo of sweetness and caffeinated dessert.
Don't forget to reward your sweet tooth cravings with their Dalgona Brew!


It's no surprise this brand has over 319K followers on Instagram. Who doesn't want to have fun DIY-ing their cake toppings?
If you've found yourself drooling over Instagram stories of your friends pouring creamy sauce on their Absolut Chocolat cakes, why wait any longer? Join the hype today!
Top 3 Best Sellers:
Dalgona Cloud Cake
Salted Egg Kookee
Charcoal Cake with Salted Egg Sauce


Location:
Kiosk
LGC-18, Mid Valley City,
58000 Kuala Lumpur,
Federal Territory of Kuala Lumpur
3. Gula Cakery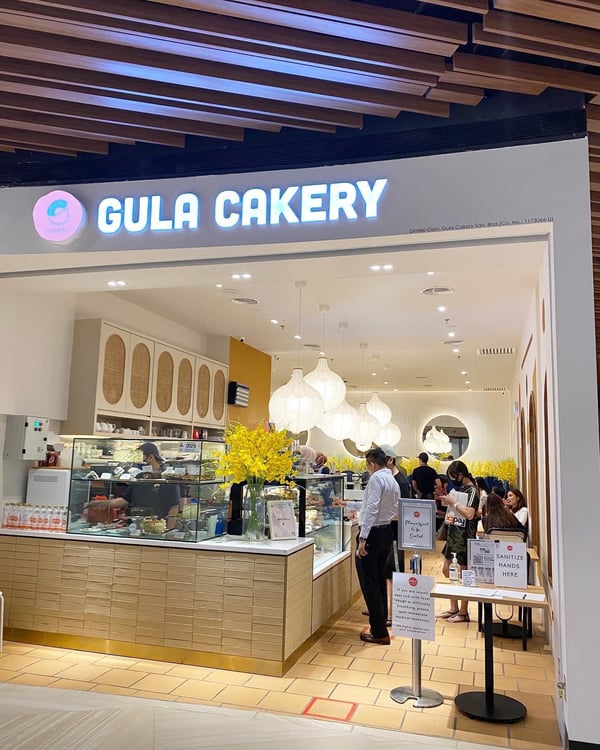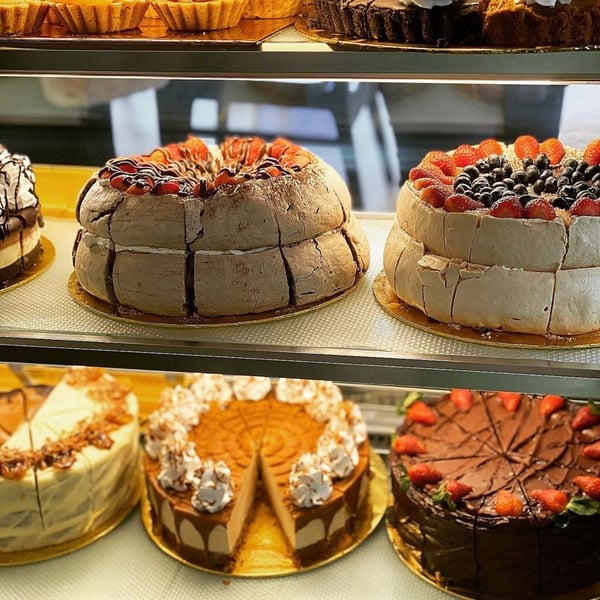 Who knew a home-based bakery could grow into six outlets of desserts and cakes heaven?
Established in 2015, Gula Cakery offers delicious cakes that taste luxurious, but NOT at the expense of your wallet!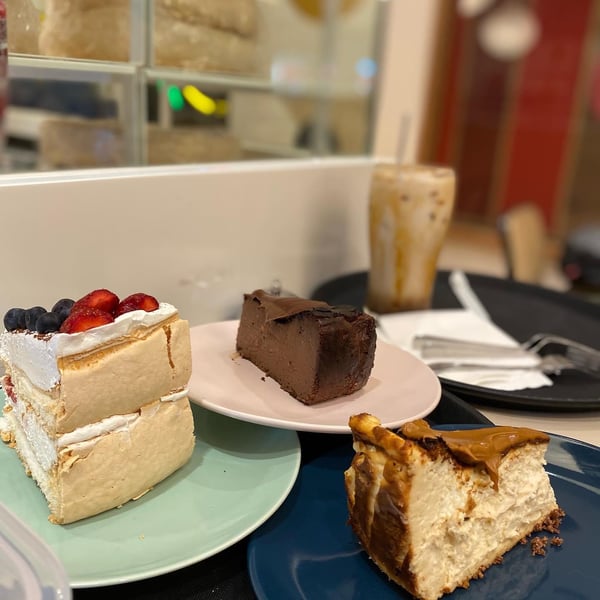 Not only are their cakes affordable, but they are also Instagrammable!
Take their best-selling Berry Pavlova for instance. It has the perfect balance between soft and crunchy pavlova and is sprinkled with berries. It'll be a hard pass to not take snapshots of the Berry Pavlova and share them with your Instagram followers!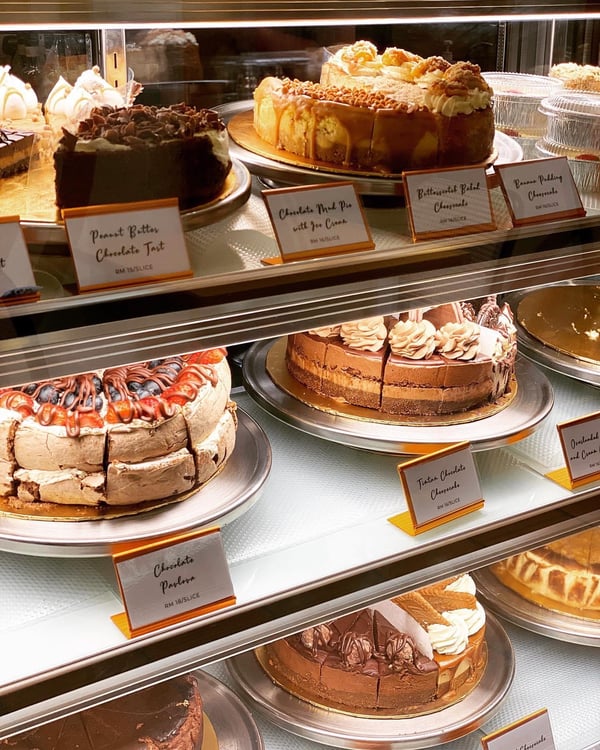 But wait…
Why enjoy cakes in slices when you can indulge a whole cake? Place an order to share their whole cakes with your family and friends today!
Top 3 Best Sellers:
Berry Pavlova
Double Chocolate Nutella
Mango Cheesecake


Locations:
Gula Cakery Kota Kemuning
Address: No 11, Jalan Anggerik Aranda BG31/BG, Seksyen 31 Kota Kemuning, Shah Alam, Selangor, Malaysia, 40460
Phone: +60 10-215 6233

Gula Cakery Tropicana Gardens Mall
Address: Tropicana Gardens Mall, No 2A, Persiaran Surian, Tropicana Indah, CC-47, Petaling Jaya, Selangor, Malaysia, 47810
Phone: +60 11-1629 5545

Gula Cakery KL East
Address: Gula Cakery KL East Mall, LG-27, Kuala Lumpur, Selangor, Malaysia, 53100
Phone: +60 16-604 0977

Gula Petite IOI City Mall
Address: IOI City Mall, Lebuh IRC, IOI Resort City, Lot F-K8B, Putrajaya, Sepang, Selangor, Malaysia, 62502
Phone: +60 16-616 7990

Andra by Gula Cakery Eco Grandeur
Address: Eco Grandeur, Lot 6232, B49, Puncak Alam, 42300 Sungai Buloh, Selangor
Phone: +60 16-216 0977

Andra by Gula Cakery Eco Ardence, Setia Alam
Address: Lab 12, Ardence Labs, Eco Ardence, Persiaran Setia Alam, 40170 Shah Alam, Selangor
Phone: +60 10-216 4284
4. Nippori Bistro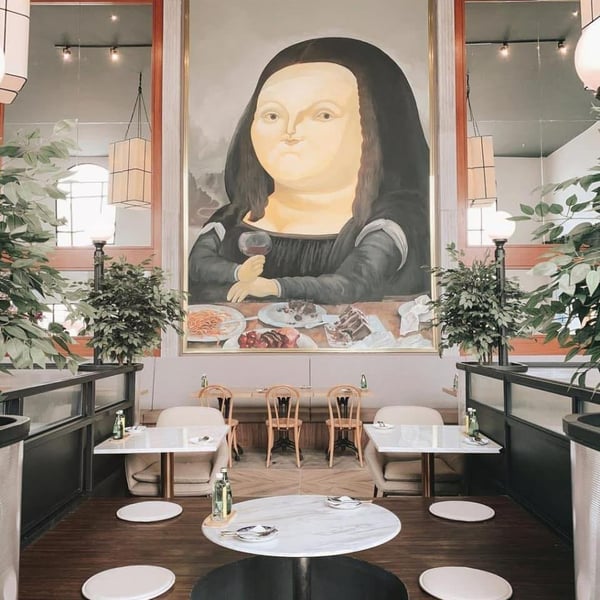 Perhaps you've read a review on a cafe with a quirky painting of the Mona Lisa, like in the image above. This one-of-a-kind contemporary deco can only be found in Nippori Bistro, a posh cafe that is hidden from plain sights in PJ's industrial Section 51a.
Nippori Bistro has been serving Japanese-Western cuisines since 2017.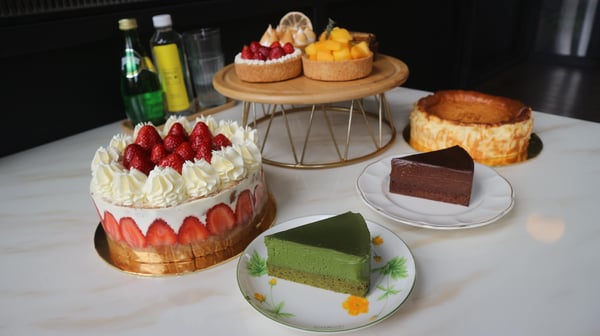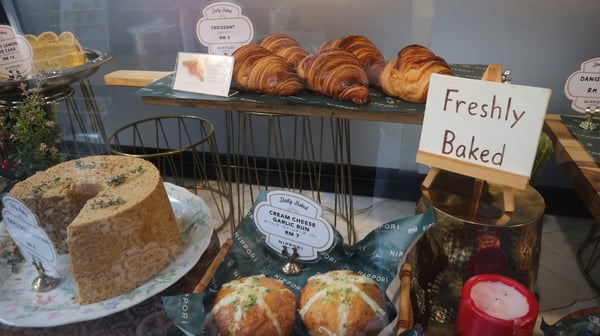 Besides being snapshots-worthy, their pastries and cakes are freshly baked by hand every morning.
Their tantalizing pastries and desserts are too good to be missed. They make the perfect spread for your dreamy afternoon tea!
Top 3 Best Sellers:
Croissant
Fruits Tarts
Mango x Ichigo Cake


Location
:
B Land, Lot 2&3, B Land, Lot 2, Jalan Seksyen,
Jalan 51a/225, Seksyen 51a,
46100 Petaling Jaya, Selangor
5. Fluffed Cafe

Expect nothing less than top-notch handmade desserts and cakes from Fluffed Cafe.
Fluffed Cafe offers scrumptious waffles and cakes that will surprise your tastebuds. There's no such thing as plain waffles here! The cafe serves waffles with ice cream, fruits, sprinkles and sauces of your choice.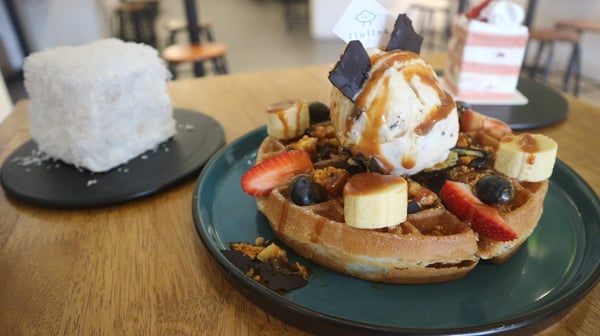 From the sauces to toppings to their ice creams, they're made from scratch every morning (yes, really!).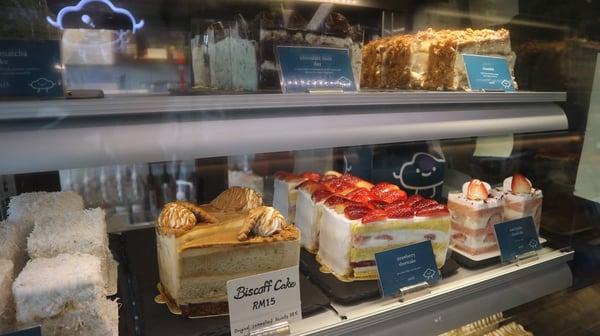 Sometimes, the joys of life come in the form of handcrafted waffles. Trust us, once you take a bite into their waffle, there's no turning back.
Top 3 Best Sellers:
Pooh Bear's Favourite Waffle
Rose lychee Cloud Cake
Onde onde Cloud Cake


Location:
Fluffed Cafe
55, Jalan 20/7, Taman Paramount,
46300 Petaling Jaya, Selangor
6. Get Baked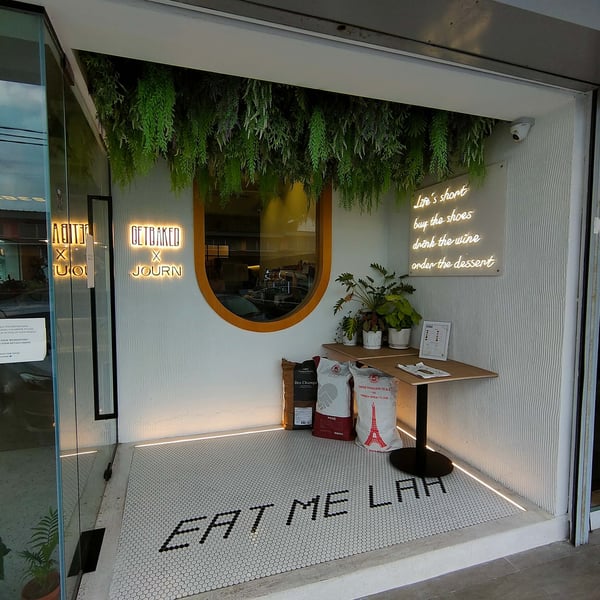 At Get Baked, you can enjoy handcrafted pastries made from the finest ingredients. Though their pastries take inspiration from French desserts, they believe incorporating local twists is no sin!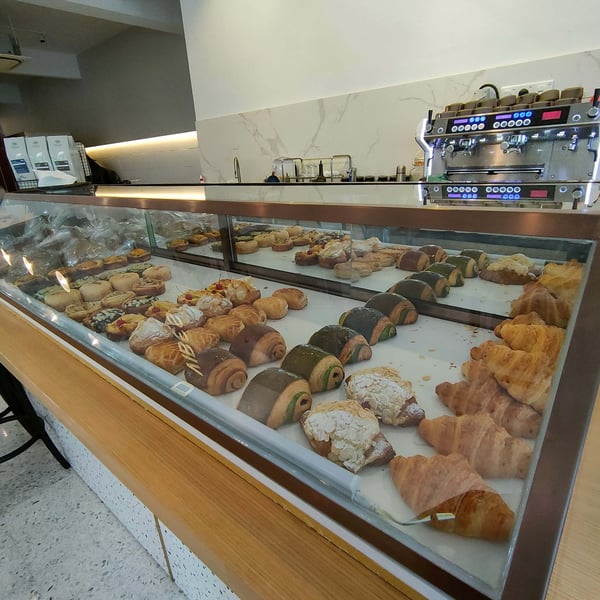 Take their Kaya Turnover for instance. Their interpretation of the classic French puff pastry gets a local extra kick with handmade kaya cream filling. Because who doesn't want to enjoy the best of both worlds?
Looking for a healthier option?
Then their Muesli Bread Loaf is for you. Their home bread loaf comes with three different types of flour: wholemeal, wheat and rye.
Each daily-baked loaf is filled with walnuts, golden raisins and covered with muesli. Their slices of bread are the epitome of tasty and healthy.
And that's how you spell perfection!
Top 3 Best Sellers:
Matcha Bostock
Kaya Turnover
Muesli Bread Loaf


Location:
Get Baked
21, Jalan 20/16, Paramount Garden,
46300 Petaling Jaya, Selangor
In Loaf Already? These Best Bakeries Can Deliver With Lalamove Anytime - Even Today!
If your tummy is growling by the time you reach here, then we're here to fulfil your hunger!
Place your order today with our bakery partners to get freshly baked cakes and pastries in under an hour.
Here's another tip to save more for your deliveries:
Reach out to the cafe and list out your orders to the person in charge. Pay to the cafe via bank transfer. Finally, place a delivery order on our app and apply our limited time coupon code. Visit our LALAMOVEIT page today to learn more about the coupon code!
Bon Appetit!