6 Malaysian House Moving Rituals You Need to Know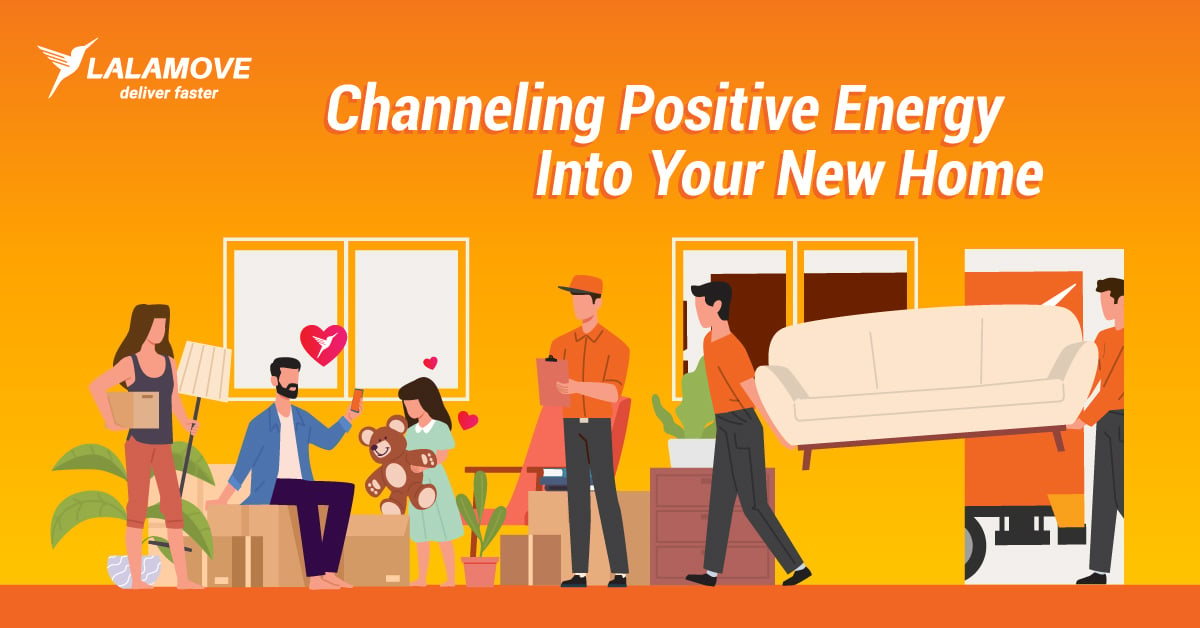 For many of us, house moving symbolises a new chapter in our life as we leave old memories behind and create new ones in a new place called home.
Since we live in a multiracial society, we're blessed with many rituals and customs that form the identity of our culture. Though we live in modern times, many of us still practice rituals and customs that were passed down from generation to generation.
And this includes when we are moving into a new house. Practising house moving rituals and customs often means inviting positive energy and avoiding bad luck in our new sanctuary.
Without further ado...
Here Are 6 Common House Moving Rituals In Multiracial Malaysian Society:
1. "Fence" Your House
It is common for Malay Muslims to recite prayers and azan on their first day of moving into a new home.
Reciting prayers and azan (call to prayer) are highly recommended, especially when your new home was abandoned for long periods. It is a ritual to ward off evil spirits that dwell in abandoned places.
This house moving ritual is quite simple to perform:
In practice, you just need to sprinkle water that has been blessed with 'Surah Yasin' (a chapter in Quran) to every corner of your new property, followed by recitation of special prayers.
2. Welcoming Feast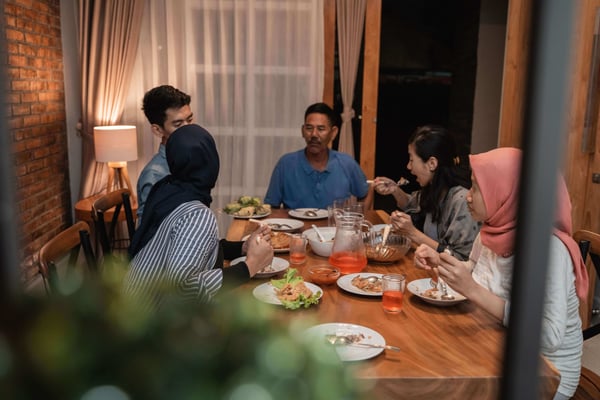 When moving into a new home, it is encouraged in the Malay community to organise a housewarming ceremony. You may invite your family members, friends and neighbours to join a feast in your new home.
This house moving ritual is an opportunity to strengthen the bond with family members, friends and new neighbours. However, this practice is only encouraged if it's not a burden for the family.
3. Leave The Lights On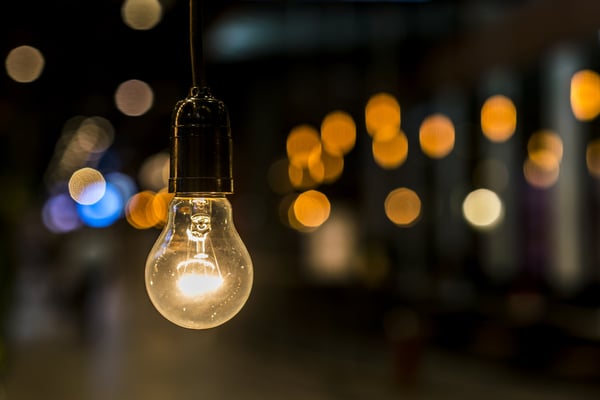 The Chinese believe that you should leave the lights on in your new home three days before you move in. The lights should be left on until the day you arrive.
This house moving ritual ensures your new home is filled with the "yang" or positive energy, instead of the "yin" or negative energy.
4. Let The Doors And Windows Open
Another common Chinese ritual when moving into a new house is to open all the doors and windows. This ritual is also rooted in the yin and yang energy. It makes perfect sense to attract more positive and prosperous energy into your home!
Another bonus from this ritual - more fresh air and sunlight to make the new home feel vibrant!
5. Boil Milk Until It Spills Over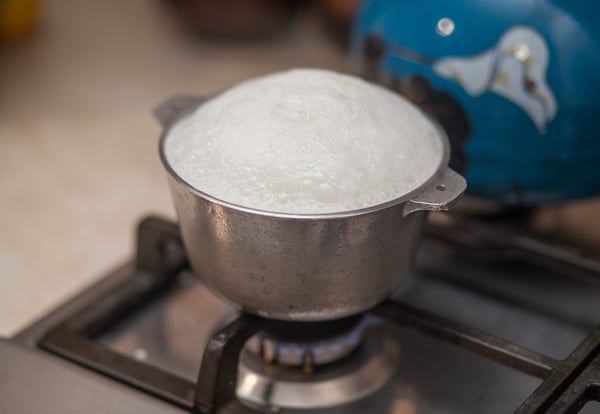 Indian communities believe that the first thing that you should do upon entering a new house is to boil milk until it overflows. The overflowing milk symbolises an abundance of prosperity and good health, which are universal signs of good luck.
6. Breaking A Coconut
Besides milk, coconuts are a staple element in Indian traditions. It is encouraged to break a coconut by throwing it on the ground when you are moving into a new home. Breaking the coconut is an act to receive blessings from God.
But why coconut? This is because coconut is a sacred and pure fruit according to Hindu values.
This ritual is also a common practice on various occasions, such as weddings and festivals.
Regardless Of Your Preferred Ritual, Let Lalamove Take Care Of Your Moving Arrangements!
For many of us, starting a new chapter in a new home can be nerve-wracking. The moving process can be exhausting too!
Whether moving new furniture or selling old ones, Lalamove's on-demand delivery service can make your house moving arrangements easier. Lalamove offers a wide choice of fleet for you to choose from on your moving day.
Ideally, and most of the time, you should draw a moving plan up to 3 months in advance.
But hey, we understand that sometimes, certain things slip from our thoughts when moving arrangements overwhelms us. If that's the case, don't worry, because we accept last minute requests for a moving lorry too!
Here's a summary of our vehicle types and price that you may want to consider for your moving: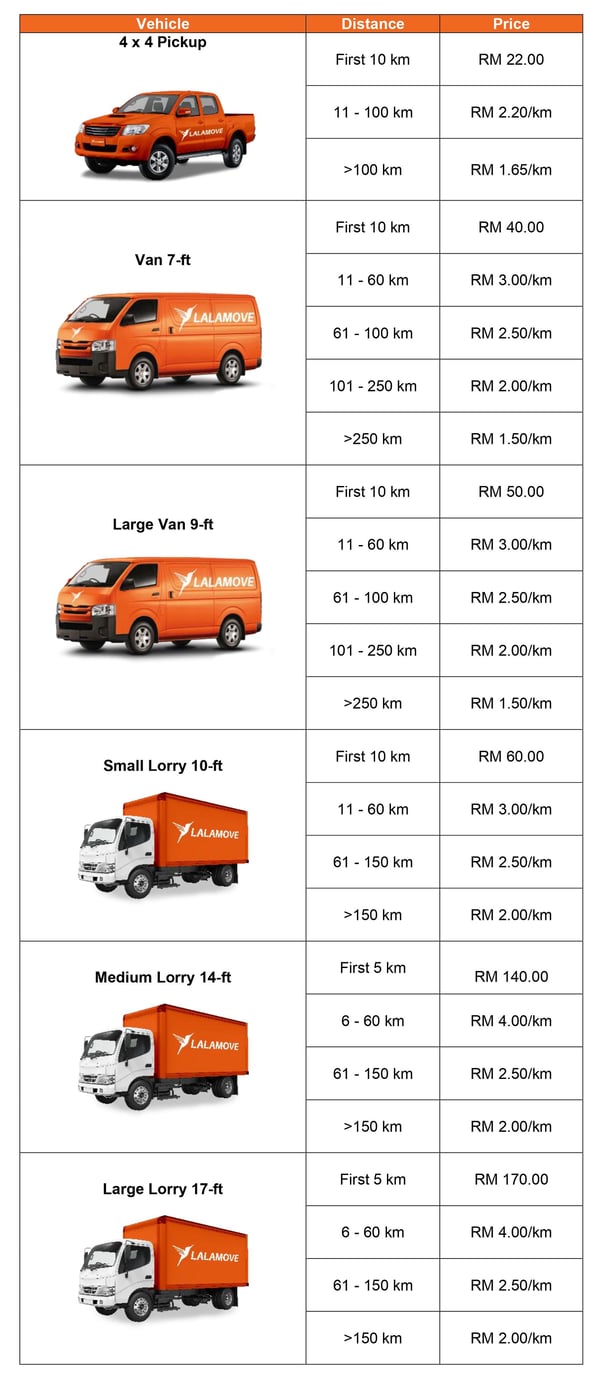 Leave your house moving heavy-lifting to us so that you can focus more on attracting positive energy when moving into a new space.
To learn more about lorry rentals for your house moving preparation, visit our lorry rental page today for more details. Happy moving!