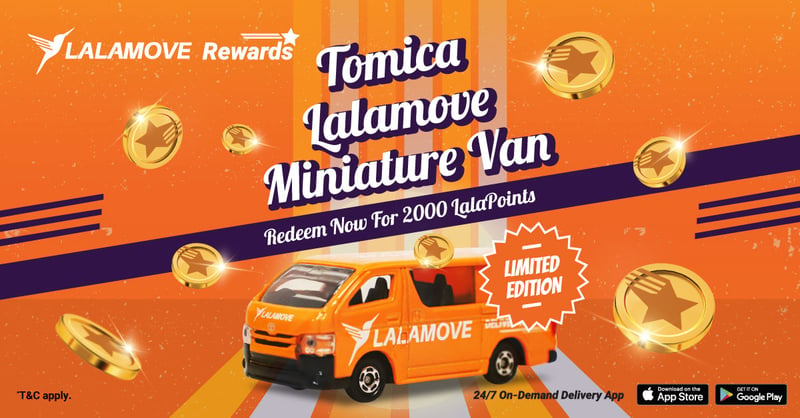 Thank You For An Amazing Year!
Lalamove Rewards just celebrated its first anniversary and we just wanna say many thanks to you for being an awesome supporter!
To celebrate, we're giving away an exclusive reward for you!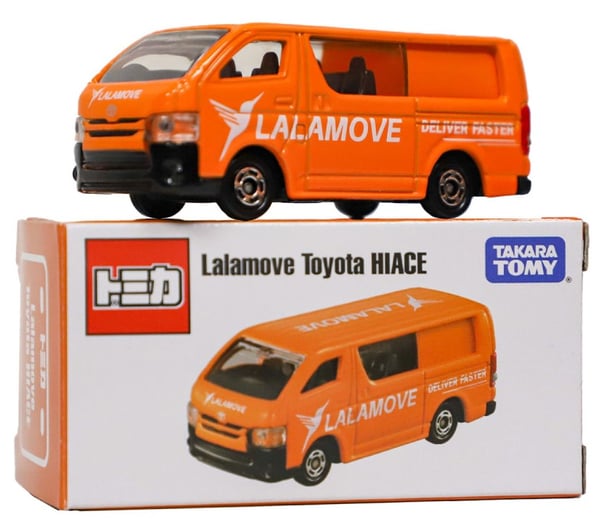 Tomica Lalamove Miniature Van Limited Edition
This reward is a combination of the iconic Toyota Hiace and Lalamove as your preferred delivery service.
The best part? You can bring home this miniature van for only 2000 LalaPoints!
It's cool, sleek and limited edition. Redeem yours today!
Terms and Conditions
1. The reward will be delivered to designated delivery services within 7-14 working days after the redemption process has been successfully processed. Customers are required to ensure the delivery address is correct.
2. Quota applies to all offers. Redemption is available on a first-come-first-serve basis and while stock lasts.
3. The rewards do not include any warranty, exchange, cash refund or change
4. All reward photos are for reference only, and the actual products may vary. Lalamove are not responsible for the accuracy of the product description.
5. The reward cannot be replaced or refunded due to any delivery loss, delay, damage or stolen under any circumstances beyond the control of Lalamove Rewards. For any unsuccessful delivery due to any omission, discrepancy or incorrectness of personal information provided by the customer, Lalamove Rewards will not assume any liability arising therefrom or in connection therewith. Customers are not entitled to request for replacement or any form of compensation.
6. Lalamove will mail accordingly the rewards to the address provided by members.
7. Lalamove is not the supplier of the above Rewards and makes no representation or guarantee as to the quality and usage of the Rewards. Lalamove will not assume any liability arising therefrom or in connection therewith. For any enquiry about the rewards, please contact the supplier.
8. Lalamove Rewards reserves the right to amend the terms and conditions without prior notice. In case of any dispute, the decision of Lalamove shall be final.