How Haranistas and Only Flowers' Bulk Delivery Started Their Blooming Business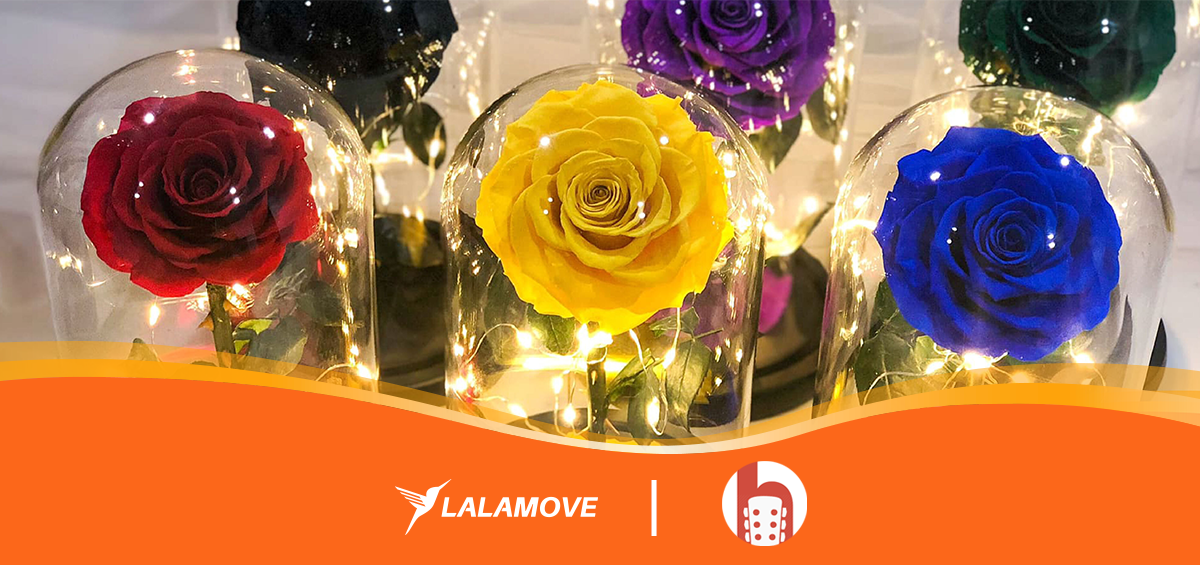 Starting your own business from scratch is difficult to say the least. Especially if you're into flower delivery. However, if the business you want to pursue coincides with your passion, it's all worth it. That's the story of Bonie Surigao and how he started Haranistas and Only Flowers in Cebu. We talked with him about his business journey and how he was able to make a profit from his passion.
On-demand delivery service augmented manpower and productivity.

MPVs helped in simplifying bulk orders from suppliers.

Conveniently booked delivery vehicles via the Lalamove app.
Haranistas and Only Flowers, the brainchild of young Cebuano entrepreneur Bonie Surigao, is Cebu's first and only flower shop with a harana (serenade) service. This unique feature, coupled with Bonie's creativity in designing flower arrangements, are the reasons why it has become one of the most beloved flower shops in the market.
Its roots come from Bonie's passion for music, and this passion has led to a successful money-making business venture. This success has not been without a series of logistical challenges, intensified by the fact that Bonie manages his business alone.
"With Lalamove's MPVs, I can easily get my bulk orders from my suppliers - all with just a few taps from my phone!"
- Bonie Surigao, Owner, Haranistas and Only Flowers
THE CHALLENGES
Starting a business is always the most difficult part, and for Bonie who did it alone, it was an even greater struggle, especially when it came to logistics. In the beginning, he hired jeeps to get bulk orders from his suppliers and rented habal-habal (local motorcycle taxis) to deliver orders to his customers. He had to do all of the logistical legwork on top of managing the business, replying to customer inquiries, arranging the bouquets, keeping on top of the accounts, and serenading his clients.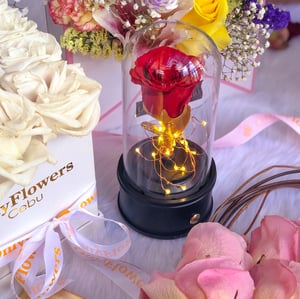 Bonie was passionate about what he was doing but the logistical nightmares of his daily operations were hindering him from fulfilling his business' full potential due to the limitations of traditional delivery providers. Aside from the inefficiency of these providers, they also tend to cost more since they can freely dictate the rates and charge a premium to maximize their earnings. In the end, Bonie had to look for a convenient, reliable, and affordable alternative - thankfully, he did.
THE SOLUTION
Bonie's courier service needs were perfectly met by Lalamove's built-in features. By booking MPVs, he's now able to order his bulk orders from suppliers easily through the app. There's now no need to personally contact multiple jeepney drivers one-by-one to arrange deliveries. That's because with Lalamove's convenient mobile app, Bonie is connected to hundreds of 4-Wheel Partner Drivers who are ready to help him grow his business. Equally, Lalamove's motorcycle service is a more reliable and a cheaper alternative versus the traditional habal-habal which he used in the past.
As a business client of Lalamove, Bonie didn't have to worry about his logistical challenges anymore as he had a trusty partner that he could depend on.
THE RESULTS
Lalamove has become Bonie's on-demand delivery partner to help him solve his logistical problems. And as Lalamove is cheaper when compared to traditional delivery options, he now saves around 40% on delivery costs, especially on long-distance deliveries (Lalamove can deliver to Liloan, Minglanilla, and Cordova). Now, he can focus more on what matters - managing his business well to make his customers happy so that his passion can lead to even greater profits.
As Bonie said in our interview, finding the harmony between offering a great product and delighting partners is crucial to growing a business. For that, we're glad to hear that Lalamove is in tune with the delivery needs of Cebuano entrepreneurs and ready to provide support when called on.
Would you like to explore new delivery solutions for your business?