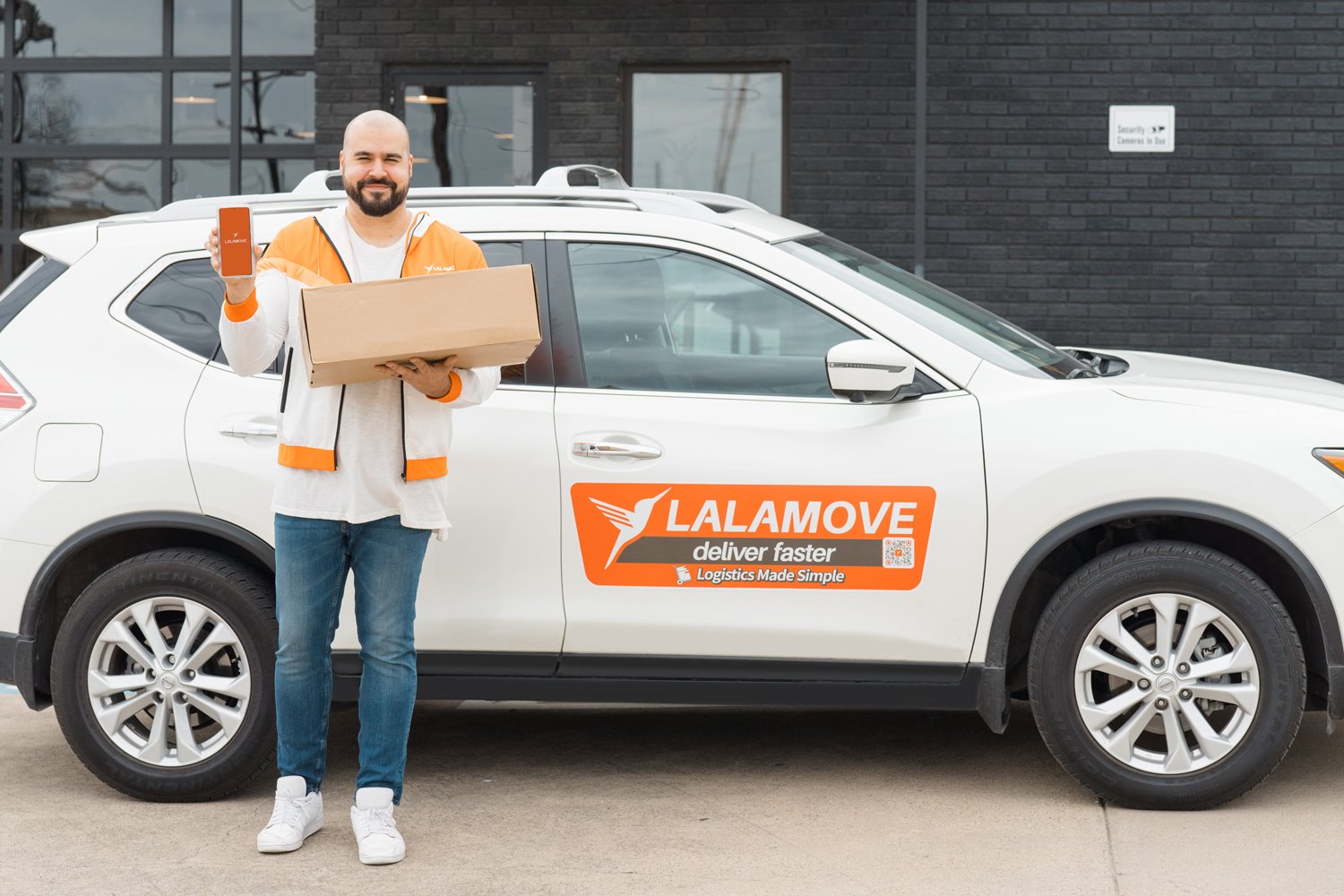 When you need delivery - Lalamove it!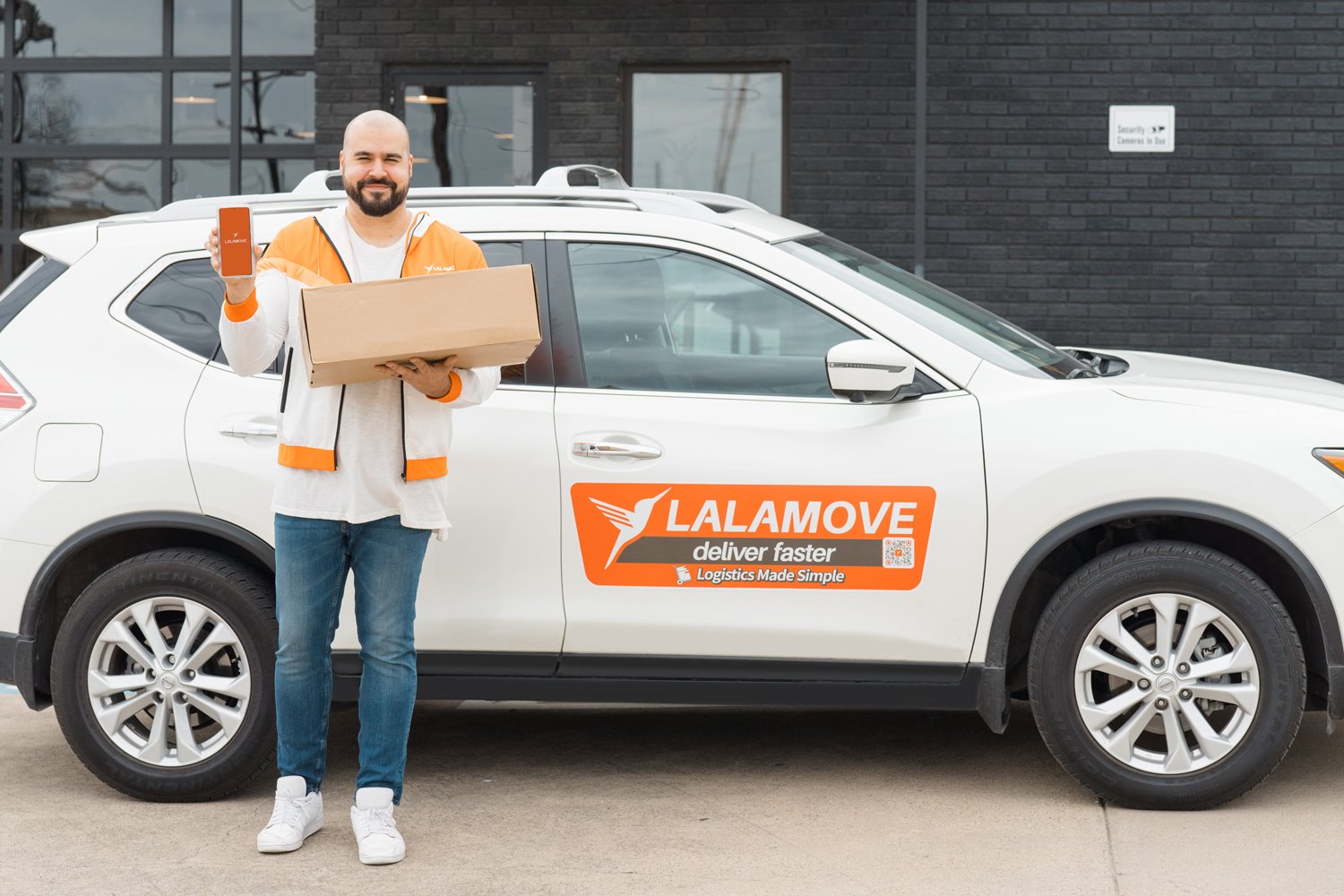 Available 24/7
No delivery cutoffs, no "off-duty" hours. Lalamove delivers whatever you need, whenever you need it.

Always Affordable
Spend less on delivery and more on what matters. Lalamove offers the cheapest same-day delivery starting at $6.99.
Multi-Stop Orders
Select up to 20 pickup and drop-off points in a single order to cover multiple deliveries at a time.
Real-Time Tracking
No more vague "in-transit" notifications. Stay up-to-date on your orders in real-time.
Coming soon: Lalamove Austin
Lalamove is launching in Austin, Texas on September 15th! Learn more about our Austin operations here.
Now taking driver applications: If you're interested in being a driver in Austin, sign up by downloading the Lalamove Driver app in the Google Play Store or the Apple App Store.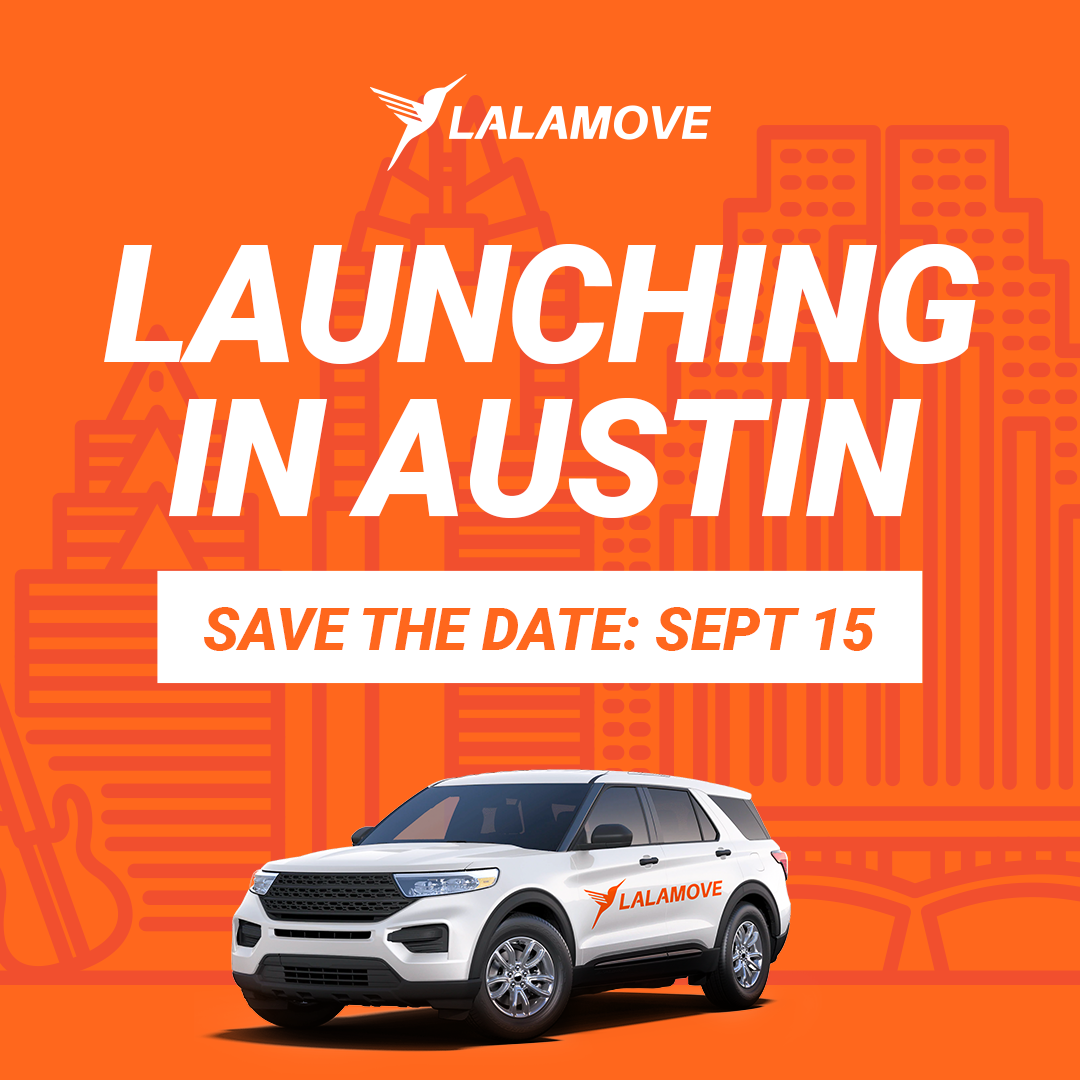 Vehicle Options and Pricing
Sedan
Price
Base fare: $7.99 + $1.10/mile (first 2 miles free)
Multi-Stop Charge
SUV
Price
Base fare: $10.99 + $1.20/mile (first 2 miles free)
Multi-Stop Charge
Cargo Van
Price
Base fare: $34.99 + $1.40/mile (first 5 miles free)
Multi-Stop Charge
Sedan
Price
Base fare: $6.99 + $1.00/mile (first 3 miles free)
Multi-Stop Charge
SUV
Price
Base fare: $9.99 + $1/mile (first 3 miles free)
Multi-Stop Charge
Pickup Truck
Price
Base Fare: $19.99 + $1.30/mile (first 5 miles free)
Multi-Stop Charge
Cargo Van (8 ft)
Price
Base fare: $29.99 + $1.30/mile (first 5 miles free)
Multi-Stop Charge
Sedan
Price
Base fare: $6.99 + $1/mile (first 3 miles free)
Multi-Stop Charge
SUV
Price
Base fare: $9.99 + $1/mile (first 3 miles free)
Multi-Stop Charge
Pickup Truck
Price
Base Fare: $19.99 + $1.30/mile (first 5 miles free)
Multi-Stop Charge
Cargo Van (6 ft)
Price
Base fare: $29.99 + $1.30/mile (first 5 miles free)
Multi-Stop Charge
Sedan
Price
Base fare: $6.99 + $1/mile (first 3 miles free)
Multi-Stop Charge
SUV
Price
Base fare: $9.99 + $1/mile (first 3 miles free)
Multi-Stop Charge
Brands That Trust Lalamove