The Covid-19 pandemic represented a real challenge for Síclo, a popular indoor cycling studio across South America and Spain. Faced with the prospect of not being able to welcome customers to its physical locations across Mexico City, the group knew that they would have to be creative in their approach to retain customers. Equally challenging would be to maintain the viability of the business while still being able to safely run classes for its clients.

For those who haven't tried one of their classes, Síclo is well known as one of the best indoor cycling studios in Mexico, offering spin classes that puts its members through their paces with energetic routines, music, lights and a big emphasis on creating a vibrant atmosphere to make those 45 minutes of class the best of your day.


An unexpected pandemic ...
But things changed when the global Covid-19 pandemic forced them to close all their studios. Fortunately, social distancing came with a new trend: exercising at home. Síclo found an opportunity to migrate their classes to a virtual set up. They got to work and created an app - Síclo+ - where in exchange for a monthly membership customers could get access to their different classes online.


The challenge

With the app up and running, they only had one problem to solve: how to send the bikes to their customers quickly and safely?

"We have a super service, the challenge with this pandemic was to continue giving that to our clients", remarked Fernanda Oaxaca, General Manager of Síclo.

Because of their size, Síclo's stationary bicycles had to be transported in vans. And a traditional parcel delivery service was not an option since customers were not willing to wait days or weeks to receive the bikes at home. What's more, to save time and create more efficiency, Síclo needed to send out several bikes at once to groups of customers each day.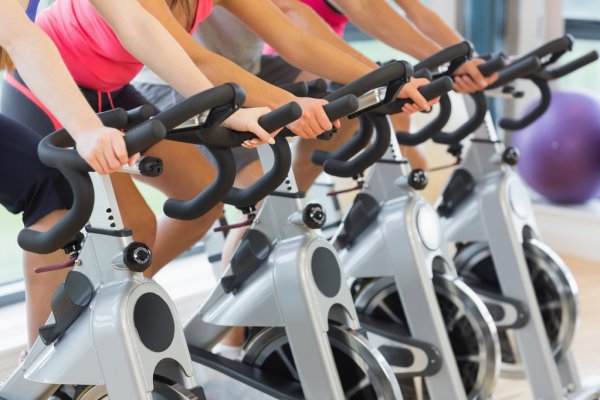 The solution

Síclo needed a logistical ally with a variety of vehicles (because in addition to bikes they send special shoes), fast deliveries and multiple stops. The solution to all these requirements? Lalamove.

"We started unsuccessfully with another company and later we switched to Lalamove. They told us a lot about their service and the truth is, we were really intrigued that on the same platform we could order both trucks and motorcycles, this really solved a major pain point for us".

Each day, Síclo ordered a Lalamove van to fetch the bikes and deliver them to customers. They also used the service to collect any bikes in service and take them in for maintenance.

They also made full use of the flexibility that an on-demand delivery service provider like Lalamove offers where, on the occasion that an outdoor class became possible, they collected more than 30 bikes in one day to transport them to their outdoor location. The speed with which they could place an order, be connected with the driver and then deliver their goods to their customers was a key factor in the success Síclo enjoyed when making this quick but substantial switch to their business operations.


Logistics savings

Having an ally like Lalamove that can assist with outsourcing logistics helps all kinds of businesses to reduce operating costs and improve efficiency. In Síclo's case, they were able to save 20% on delivery costs, going from only being able to make deliveries the next day to making them on the same day in less than two hours. This speed meant that they could also transport bicycles from customers who stopped renting them to deliver to new customers. These same-day pickups and deliveries directly helped Siclo to boost their daily revenue by being able to serve a greater number of customers.

"With Lalamove I have always had professional drivers that are punctual and polite with clients, which we love because at the end of the day they are the ones who become the face of Síclo. We are very happy with Lalamove and they've really made logistical operations easier for us by being efficient and above all fast".

Lalamove is currently present in many major cities around the world and we're growing all the time. Check out all our current locations on our home page.