Keeping your business on top is no easy task, which is why even big companies need a little help from others every now and again. National Book Store, a book store and office-supply chain based in the Philippines, has been forming new partnerships in order to keep up with growing demands. Lalamove has been one of those to help them hit new heights.




Simplified store-to-store, warehouse-to­-store, and special events delivery.

20% saving in intra-city delivery costs.

Dedicated account managers providing stellar ongoing client support.
National Book Store is the Philippines' leading book and office supply store, becoming a household brand that is well-known across the country by young and old.
70 years after the company's inception, and with innumerable ups and downs along the way, National Book Store has grown to be a giant in its sector with an impressive 80% of the book and office supply market share. To keep growing, it's imperative for the company to keep their more than 150 stores well-stocked and that can only be achieved with a competent and reliable logistics setup.
"Lalamove's Account Managers for business clients like us provide incredible support especially in high-demand seasons."
- Cris De Vera, Logistics and Distribution Manager, National Book Store
THE CHALLENGES
To be cost-efficient, National Book Store maintains its own delivery fleet while also utilising traditional third-party logistics providers (3PLs) for busy periods and on-demand delivery cases. This means that National Book Store was left searching for cost-effective delivery solutions when it was necessary to scale up its deliveries, especially for store-to-store, warehouse-to-store, and special event deliveries.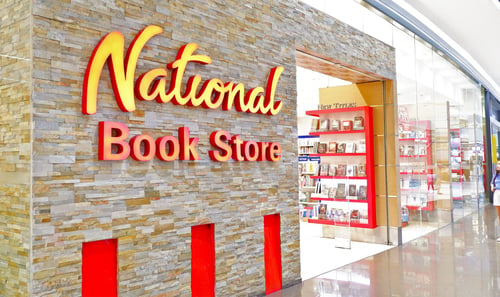 In addition to securing a delivery partner that would provide fast deliveries, ensuring the availability and supply of drivers was also important to maintain correct stock levels across the stores. Making sure that processes were digital would also ensure that the logistics provider could adapt to the billing requirements and procedures of National Book Store.
THE SOLUTION
By working with Lalamove, National Book Store has made use of thousands of MPV and Light Truck delivery vehicles through the Lalamove mobile or web app, all at a fraction of the cost of traditional 3PL players. They now use Lalamove's reliable 4-wheel delivery service to carry out store-to-store, warehouse-to-store, and special events deliveries.
The on-demand nature of Lalamove's delivery platform creates an efficient use of manpower by freeing up their in-house delivery fleet from intracity deliveries. This also helps to save on fuel expenses by not diverting its fleet from other locations on longer distance deliveries. The money saved on intracity deliveries can then be allocated to long-distance deliveries.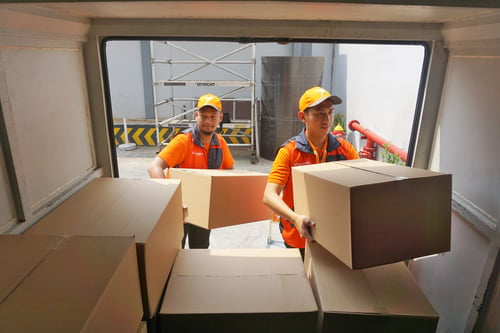 National Book Store has also made use of the dedicated support provided by the Lalamove account management team to ensure deliveries are well scheduled even during high-demand seasons (usually around November to December). With this high level of support, National Book Store is able to sufficiently stock their stores to meet challenging periods of consumer demand.
With Lalamove's help, National Book Store has saved up to 20% on their usual intracity delivery costs.
Maintaining the position of market leader is not easy, but with the right partnerships and support it's possible. The assurance of a reliable delivery service from Lalamove combined with National Book Store's experience in operating and stocking its large number of stores made for an ideal collaboration. Based on their forward-thinking attitude, the next 70 years look like they will be just as successful for this iconic Filipino brand.