Founded in 2018, Facily offers a different kind of e-commerce proposition - one which is potentially very beneficial for its customers. The company's business model could be described as something like 'social commerce'. In other words, it's an e-commerce company that allows groups of friends to make purchases together with very attractive discounts.

But for Facily, the question is how to get those purchases to pick-up points in a practical way while also using larger vehicles to allow transportation of several goods at once? That's where Lalamove comes into the picture.


A successful partnership

For Luciano Freitas, co-founder and CMO of Facily, the startup, still in its relatively early days, operates on a lean organizational structure. That's why saving time and money on a potentially expensive business aspect like logistics and delivery is essential.

"Managing the deliveries of a business is a complex task. Therefore, being able to order a delivery vehicle in just a few minutes is a critical advantage for a business like ours"

Anybody that runs a startup will be able to resonate with the need for agility and flexibility when it comes to everyday business, especially when things can change course at the drop of a hat.

Rather than committing capital to in-house resources like a fleet of delivery vehicles and recruiting drivers, the entrepreneur decided to outsource delivery to the experts.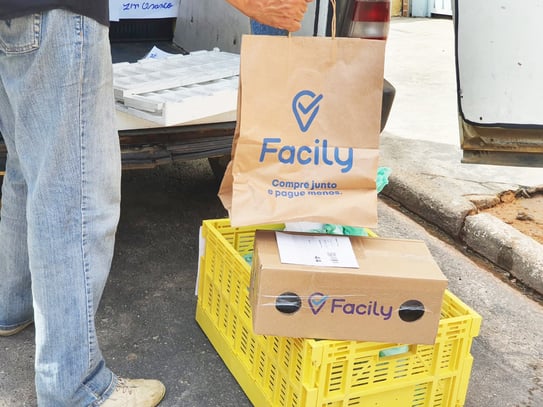 For the last 5 months, Facily has been using to great success Lalamove's on-demand local delivery solutions. They transport goods from their distribution centre to designated drop off points that are within easy reach of customers. When a large number of orders come in, Facily is able to simply book more vehicles with drivers of all kinds of spacious four-wheel vehicles - like cars, vans and small trucks - to accommodate the orders.

Being able to scale up and down deliveries at a moment's notice empowers growing businesses like Facily to grow at a sustainable level.

Lalamove connects people and companies to Lalamove driver-partners with vehicles of all sizes. Through the platform, those with lots to deliver can even add up to 20 stops per order and track everything in real time through the mobile and web apps. Larger corporate clients can even integrate the Lalamove API into their own systems to automate scheduling orders and make logistics a seamless process from start to finish.

Lalamove is currently present in many major cities around the world and we're growing all the time. Check out all our current locations on our home page.