In 2015, how would consumers buy their groceries, meals, clothes, stationary and electronic appliance? Many customers will buy via online stores as they are too busy with work and everyday life, there is no time for them to purchase via physical store.
According to a recent survey 1, 96% of the internet users shop via online PC. This opportunity leads to the creation of more and more micro-enterprise in the market. Consumers have more choices than ever. It is important for businesses to understand the needs of customers in order to win the retailing / e-tailing battles. What are the ways to eliminate barriers to delivering customers' needs and expectations?
Identify customers' needs
First, what are your customers needs and wishes? More than 40% of the consumers will buy from online stores because it is 24/7 and there is no need for them to travel. Consumers are finding their own ways to research and purchase, both online and in-store. Surely, they desire a favourable shopping experience, with minimal uncertainty and inflexibility. They will also go for services that are efficient and convenient.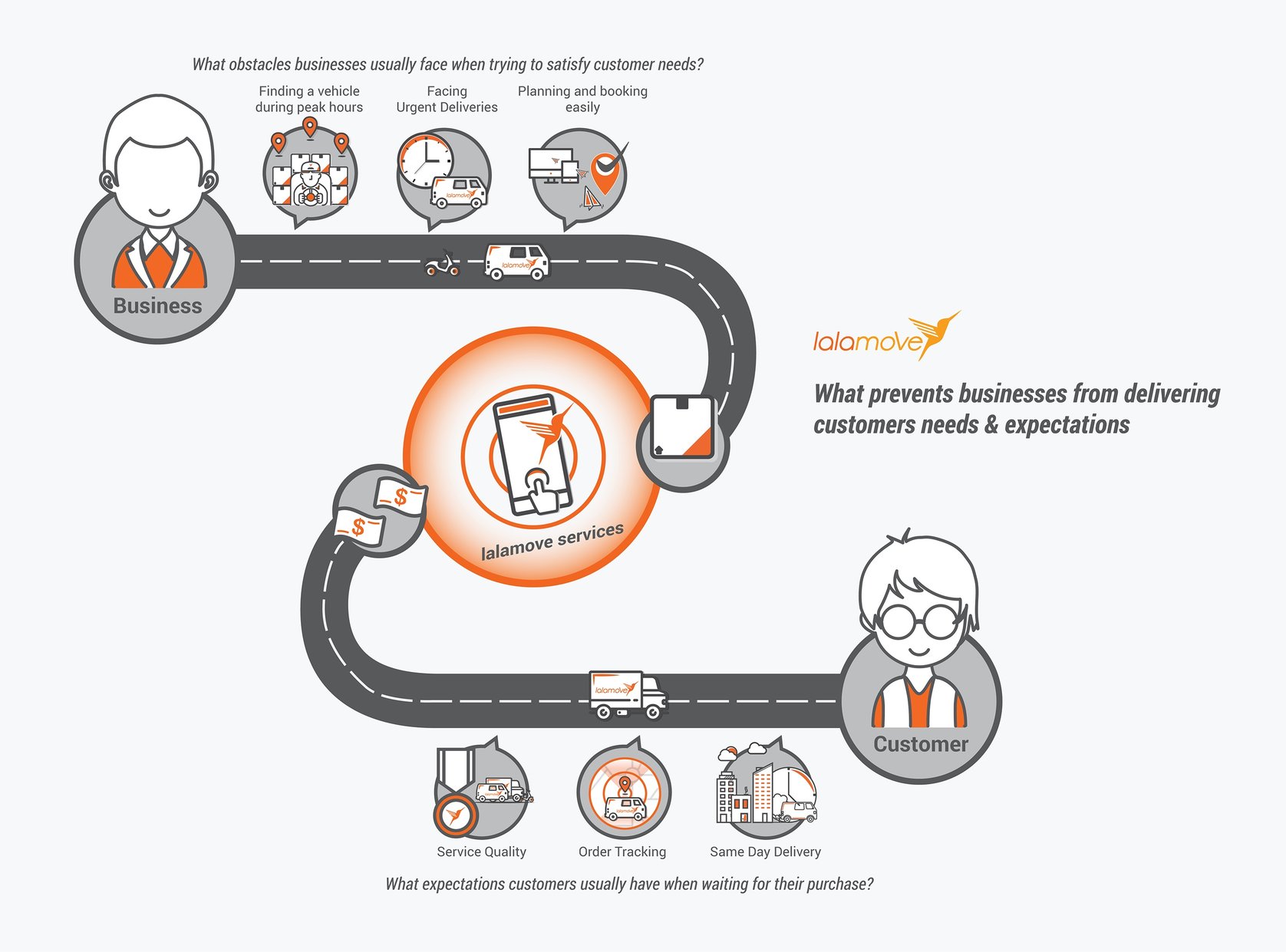 Minimal uncertainty
During the decision making process, online customers will consider different attributes like the products and services quality, delivery and post purchase service. For example, if a client would like to buy a dress from an e-store, she would consider, what would the dress really look like, if it will suit her well, how long will the instant delivery take and what are the exchange and return policies?
The Russian fashion retailer – Lamoda - delivers clothes to their customers' homes. This allows visitors to try on clothes, and then return what they do not like. The exclusive service eases the uncertainties of the buying process. Also, other e-tailors offer order tracking for users, as well as 30 days free return. This may minimize most of the uncertainties from buying via an online store.
Fast and convenient
In a fast paced environment like Hong Kong and China, customers expect the buying process to be simple and fast. Consumers enjoy online shopping; they also like being delivered on the same or following day. Delivery waiting time can influence the buying process, just like quality product or customer service reactivity . Thus, businesses need to have organised operations in terms of inventory control and logistics workflow. Enterprises applications like SAP and many online and offline supply-chain software in the market are available to help businesses organize their inventory flow; The ultimate goals are to save up time and resources.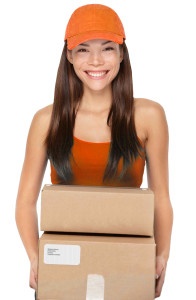 Service Quality
Since the whole purchasing process will be carried out anytime, anywhere, online merchants need to deliver a perfect experience in terms of browsing flow, product presentation, payment system and delivery. During the online shopping process, customers take the initiative to seek products' information and evaluate them. Customers reviews will certainly include feedback on delivery. It is the most direct and final contact between a buyer and his retailer. Take the example of an interview: you will make up your mind only once the candidate leaves the room - even the last piece of attitude requires attention. Be sure that the products are delivered on time, in good shape, and eventually, that the final piece of human contact will respond customers' expectations and match your own quality standards.
E-commerce industry, usually outsources the delivery process. It will take some time and effort to get vendors to maintain the expected service quality. Unless the delivery service providers have good standards for well-trained delivery drivers, there is a long way to get there.
Handling Urgent and Unexpected Delivery
Finding a vehicle during peak hours and arranging urgent deliveries is not easy. Normal courier services have limited time for collection and delivery. Responding to an a e-commerce delivery need can be tough. On-demand express delivery services like lalamove allows to plan and book transportation services easily in all situations. They deliver your goods or parcels in a timely manner and offer around the clock services.

Businesses who are able to cultivate fast and convenient buying experience for consumers get more orders, good reviews and positive WOM (Word Of Mouth). A good service gets you more recommendations from your customers and helps not only achieving better sales performance but also building more opportunities to get more business in the future. To win in this highly competitive market, catering what your customers needs with better services in purchasing and delivery process will definitely be an important piece of your business success.
1http://www.pwc.com/et_EE/EE/publications/assets/pub/total-retail-2015.pdf