Hunger surveys are never a pleasant read. In countries like India, especially, the facts and statistics they present are always difficult to digest. India itself is home to the largest undernourished and hungry population, with 195 million people going hungry every day.
Approximately one-third of all food produced across the world is wasted. Almost half of the fruits, vegetables and cereals grown never reach consumers due to inefficient logistics. A lot of food is also lost or wasted during the distribution and consumption stages. Such food could be rescued with timely collections and then delivered to people in need.
Aware of this unfortunate situation, this Christmas Lalamove was determined to do our part for the cause. And what better way to deal with hunger than taking tasty and nutritious food directly to the hungry and those in need.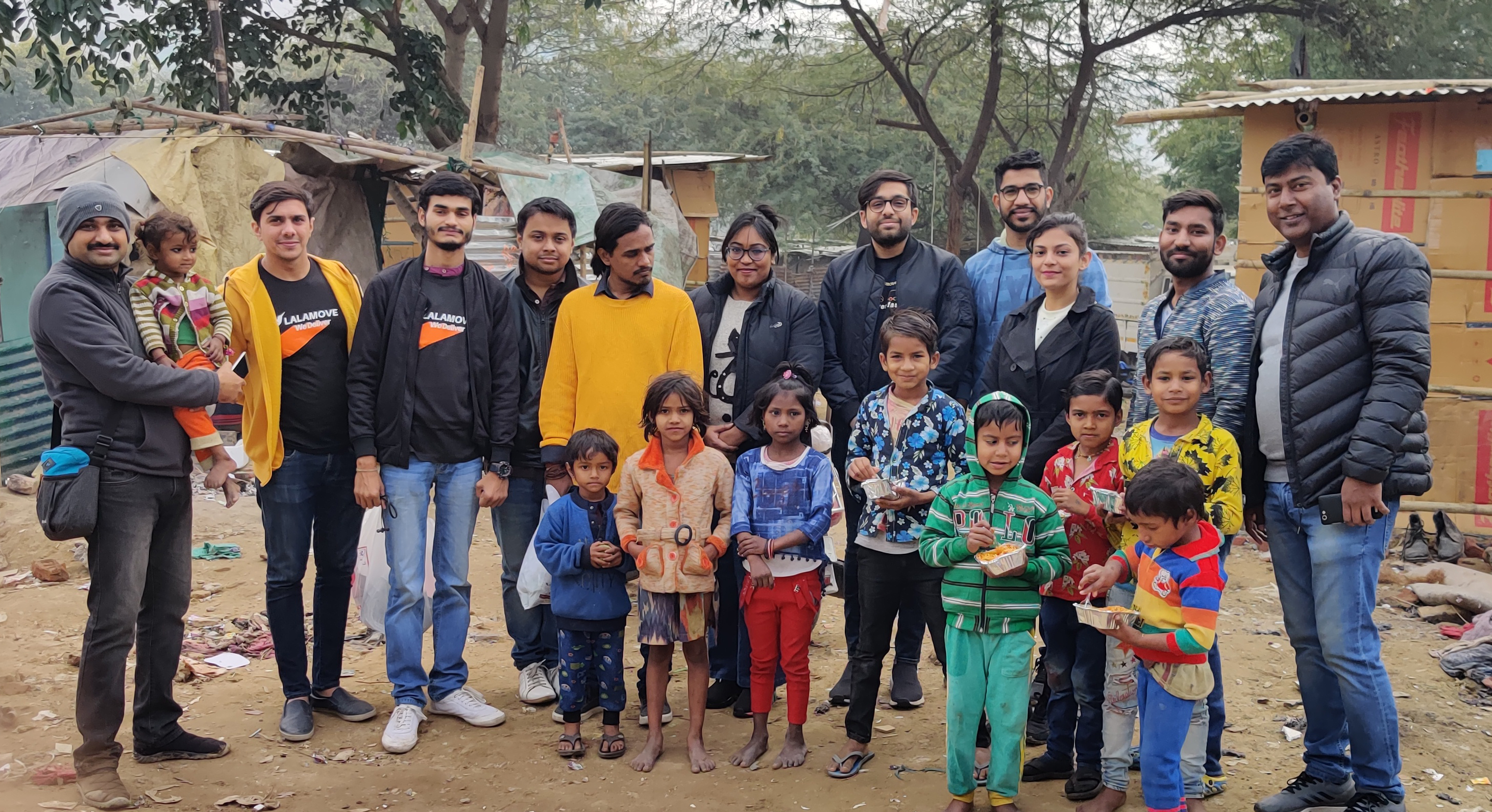 Established in India for less than a year, Lalamove is only just beginning to make an impact through our social contribution activities. But as the saying goes, the best day to do good is always today. In collaboration with The Robin Hood Army, team members at Lalamove Delhi visited some of the underprivileged areas of the city and surprised the locals with some delicious and nutritious food. Robin Hood Army's understanding of these areas and the problems that prevail there was of great help to ensure our contributions were delivered effectively, while those team members taking part also remarked about how much they learnt during their time with the volunteers. On another day, our counterparts in Bengaluru organised a similar community activity by visiting an orphanage in the local area and surprising the children with tasty snacks and a healthy meal.
While these kinds of contributions can only provide a small amount of relief and help to those communities in need, our team members at Lalamove were grateful to be able to lend a helping hand and deliver a moment of happiness.
We look forward to working more with our local communities and empowering different sectors of society to make a difference.