Mr. John H.K. Tang is an impressive personality with a dynamic professional profile. He is the Co-Founder and Director at Lalamove. Here he shares his vision on the future of the company.
Q. What was the incident/experience that sparked the idea of EasyVan in 2013? When and why did the rebranding to Lalamove happen?
A. Lalamove started as EasyVan back in December 2013. Founded by Chow Shing Yuk in Hong Kong, EasyVan was about leveraging a specific logistical need - van hire. For something attractive and easy to remember, the company chose the name EasyVan. In 2014, EasyVan expanded to other Asian markets like Thailand, Singapore, Taiwan and numerous cities in Southeast Asia, wherein our fleet of vehicles evolved from just vans to motorcycles, mini-trucks and vehicles of varying sizes. With a bit of wordplay, we came up with Lalamove. Lalamove's name comes from the Chinese words "lala" – which means to deliver. In fact, "Just Lalamove it" has become our way of informing the user that they can depend on us for making efficient and reliable deliveries.
Q. What services does Lalamove offer currently? Who can use Lalamove?
A.Anyone can use Lalamove! When people need to deliver something within the city – whether that's a document, sofa or even a food chain with 500 burger orders – they can open up the Lalamove mobile app, specify the type of vehicle delivery, and assign a driver to do the job. Nearby drivers receive the requests on the driver app and can accept any jobs as they please.
Q. What have you learnt about the market landscape in India so far and how do you make sure Lalamove is relevant for local needs?
A.The logistics landscape in India is highly fragmented and unorganized, with the organised players accounting for approximately 10 percent of the total market share. Furthermore, the industry faces multiple challenges such as under-developed material handling infrastructure, a lack of seamless movement of goods across modes, and minimal integrated IT infrastructure. In order to develop the sector in a cohesive way, there must be a focus on new technology, improving intermodal transportation, automation and simplifying processes. Although e-commerce has been a great catalyst for the movement of goods over the last decade, there needs to be wide-reaching operational improvements. Consumers now want complete visibility through the ordering and delivery process. They also want affordable and timely delivery options. With technology, we aim to bridge the gap of unavailability of drivers with the upsurging demand. We have revolutionized vehicle hire to be a process so streamlined that customers and drivers receive a match with each other within 30 seconds.
Q. How do you intend to stay ahead of the competition in India? What lessons have you learnt from expansion in other markets around the world?
A.We are here to disrupt a market that is very offline right now. Our real competition is not other tech players but market inefficiency that we aim to resolve through digital technologies. India is witnessing a boom in digital freight marketplaces, which are currently focussed on the last-mile side – driven not just by the big e-commerce players, but by smaller home delivery startups that cater to a broad Indian middle-class audience. We are transitioning into a futuristic era where vertical players will tap into consumer needs. Companies like Lalamove are breaching barriers and making the logistics ecosystem a more favourable environment to work in.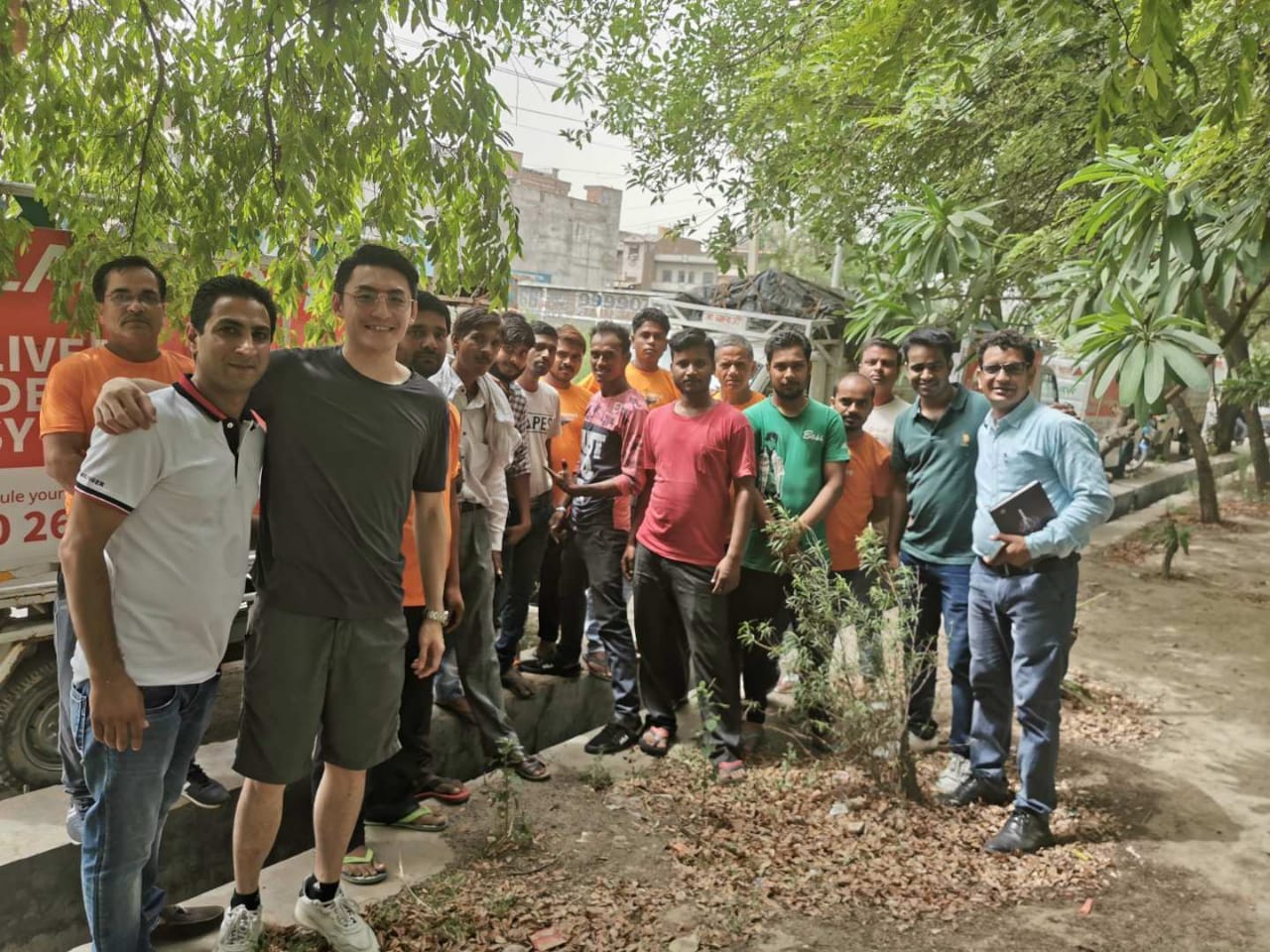 Q. Please tell us more about the Lalamove business model?
A.Our platform enables individual users and SMEs to keep up with customer demands in a smoother and more cost-efficient way. Our tech-enabled platform allows both single and multiple drop-offs, helping business owners avoid having to make multiple bookings per delivery. We see ourselves as a logistics aggregator. By eliminating the overhead costs of owning a vehicle and hiring a driver, Lalamove is able to offer its services at a much lower cost for users.
Q. How did the technology evolve with the product?
A.By bringing in cloud-based GPS tracking systems and transparent pricing along with other amazing technologies designed to improve the logistics sector, we can help to ensure the sector witnesses double-fold growth in the coming years. The intention is to devise the most cost-effective and reliable method to transport goods. Technology helps condense the supply chain of an industry by reducing the waste of time and resources, bringing in efficiency for last-mile delivery scheduling. With tech-enabled companies like Lalamove, anyone can book the delivery in just a few clicks!
Q. What challenges do you find drivers and users encounter when you enter into a new market?
A.Most of the time, we found that the drivers were underutilized and not doing good business. So when we researched India, we found the product matched the market's needs. Ultimately, it also boils down to having a clear understanding of what is important to the users in each market and this can change even in different cities of the same country. We take our time to listen to our drivers and customers to understand what their major pain points are so we can tailor our product to solve the right problem. Many industries are ditching the brick and mortar look and going digital with their way of working. This has paved the way for the booming e-commerce market. Doing reliable, fast and timely deliveries has become very critical for sustained growth. Today, logistics is not simply seen as a business process but an integral part of any value chain.
Q. What are the additional services you intend to offer to customers? What are the unique features and selling points?
A.Exceptional service, entrepreneurial spirit and fast delivery are our core philosophies. Through our groundbreaking app and desktop platform, we connect hundreds of thousands of customers with tens of thousands of professionally trained mini truck, bike and 3 wheeler drivers who use their own vehicles to deliver goods and packages. We offer innovations such as instant order matching, transparent pricing and GPS vehicle tracking. Along with this, we provide loading/unloading options with a multiple drop-off function. This is what makes us competitive and gives effective business solutions to budding entrepreneurs and individuals alike.