The holiday season is a time for exchanging gifts, spending time with friends and family, and of course all the delicious food and festive treats. But for retailers and businesses, Christmas can be one of the busiest times of the year to meet the demands of last-minute deliveries.

That's why we've come up with a handy list of delivery reminders so that you can cash in instead of crashing out this Christmas!
1.Outsource deliveries
Increasing and decreasing the scale of your delivery fleet is harder than you might have thought. With outsourced deliveries, you can add capacity only when necessary while reducing operational costs. Arranging a same-day delivery with Lalamove allows you to benefit from transparent pricing, real-time tracking and automated delivery reports.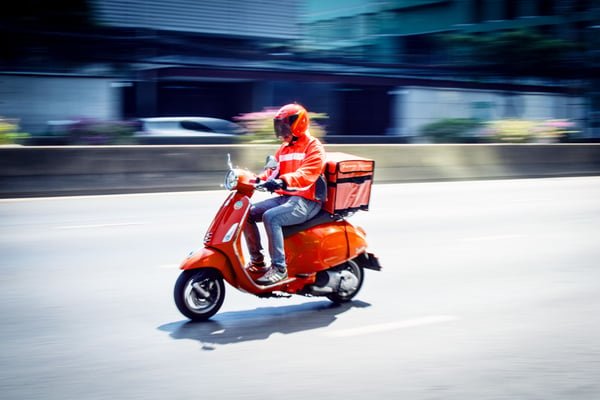 2. Schedule in advance
Don't delay your deliveries until the last moment and risk delays in the process. By scheduling orders in advance, you can guarantee a pick-up time, avoid peak season surcharges and retain happy customers.
Catering a Christmas office party? Schedule your order with Lalamove up to a month in advance to make sure your festive food is delivered to the party with plenty of time to spare.
3. Multi-stop orders
For more cost-efficient deliveries, arrange a multi-stop order. Reduce your overall delivery costs by efficiently dispatching multiple orders. With the Lalamove app, you can select up to 20 destinations in one multi-stop order.
E-commerce and food delivery companies, for instance, make frequent use of multi-stop orders to make their deliveries more efficient. Businesses like magazine publishers also love this feature to help deliver multiple bulk items to multiple clients in a short period.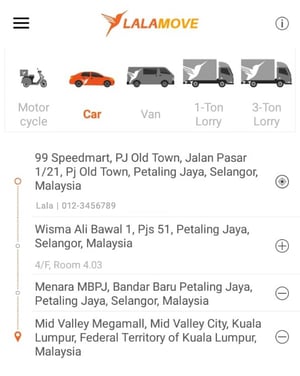 Just press the '+' icon to add additional stops in the Lalamove app.
4. Optimum packaging
Delays occur when packages aren't adequately sealed for safer deliveries. We'll transport your goods with the utmost care, but to be safe, it's better to package your goods to prepare for any unexpected bumps on the road! Delivering fresh foods? Not to worry, they'll remain that way in our insulated, temperature-controlled boxes.
5. Inform your recipient
Finally, make sure your delivery arrives safely in your recipient's hands. Add a note with specific instructions to the driver, a building door code or the recipient's name to speed up the delivery process.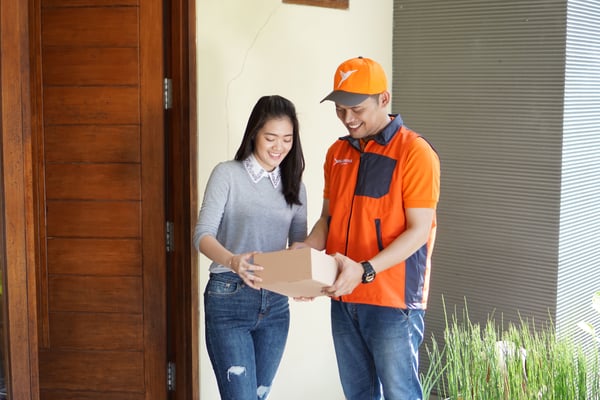 We're here to help you with last-minute deliveries over the busy festive period. Get in touch with us today and have a very Merry Christmas and a Happy New Year!