There's no doubt about it. Most businesses will come to remember early 2020 as a period of uncertainty due to the Covid-19 outbreak. The imposed restricted movement order poses a challenge for businesses, especially the brick and mortar kind to keep their doors open.
The impact of the Covid-19 outbreak is infiltrating nearly every aspect of our daily lives. As the situation changes daily, the pressure on businesses of all sizes could last for many weeks and months ahead.
In fact, the government has projected that the nation's economy would need six months to recover from the pandemic crisis.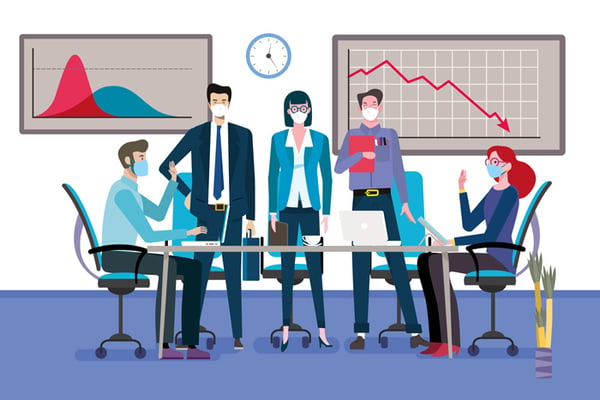 If you're running a business and feel like the walls are closing down on you, we have a few suggestions that will help you stay afloat (and beyond just surviving if you're willing to learn!)
In this article, we'll share with you three strategies to keep the line of communication with your customers alive.
Finally, you'll learn how to seal the deal by delivering your merchandise to your customers the easy way, regardless of whether you have an ecommerce website or a marketplace account.
How to connect to customers in this challenging period of the Covid-19 outbreak?
1. Create a Google My Business account or update your existing account
With many businesses forced to shut their doors due to the Covid-19 outbreak, consumers will take it online to search for products and services that are still available for purchase. Naturally, they'll also expect that these businesses can cater to deliveries.
If you're not capitalising on Google My Business (GMB) to make your business visible online, you're missing out a lot! Why wouldn't you want the world's most popular search engine to advertise your business for free?
If you know how to use GMB effectively, you can easily rank your business at the top of the list. This means you create the most effective advertisement for yourself with thousands of reaches.
For example, if a person searches for a computer store on Google and you're running a computer parts business, this image represents the end goal of a GMB account: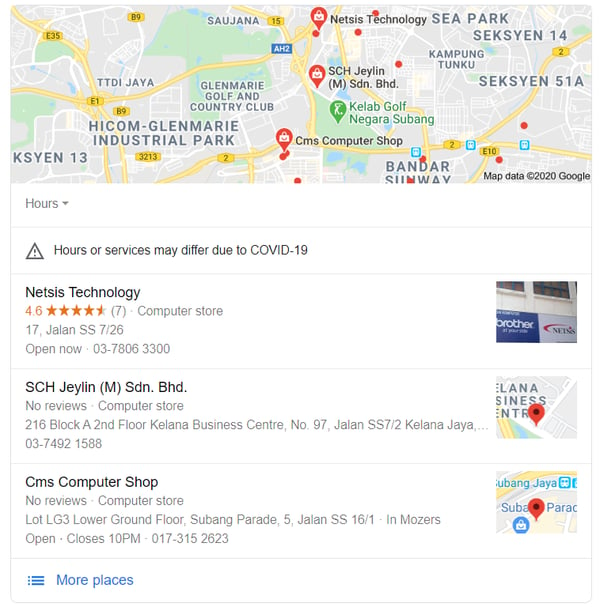 The person can click on any businesses to learn more about them. This digital advertising space is a prime real estate to display further information about your business, such as the website's address and phone number.
Click here to learn more about Google My Business.
2. Post regularly on social media
Here's a food for thought:
A research shows that a user spends an average of 2 hours and 22 minutes a day in the social media space. And with the unique situation of the Covid-19 outbreak, more people are likely to spend considerable time on social media since they're homebound.
In other words, it makes sense to raise your brand's voice in social media.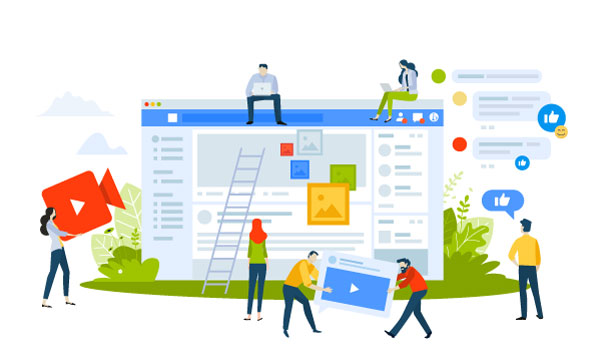 The most common and easiest social media to pickup for any businesses is Facebook. Facebook for Business comes with an array of tools to communicate with your customers.
Plus, almost all content formats are compatible with Facebook - images, stories, live video and even simple text.
Besides Facebook, another rising star in the social media scene is TikTok.
Creating your own content is one of the easiest and least expensive ways to promote your business on TikTok. Plus, one of the biggest benefits of TikTok is that you don't need to create highly-polished videos.
A word of advice regarding TikTok:
TikTok is used primarily by people between the ages of 16 and 24. Connecting to customers in the age range requires creativity if you want to be successful on this social media platform.
3. Run email marketing campaigns
Did you know that email marketing is still ranked as the most effective marketing channel, beating out social media, SEO, and affiliate marketing?
Email marketing has been a staple of digital marketing-savvy businesses for almost a decade.
But with the Covid-19 outbreak putting in more physical distances between businesses and customers, the need to put foot to the email marketing pedal is more urgent than ever.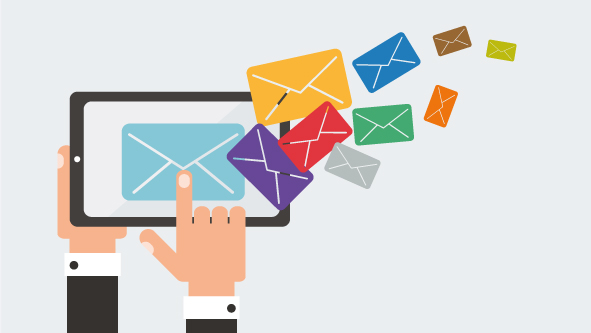 A well-crafted message in an email can give a meaningful impact to nurture business leads and CRM as a whole.
Email marketing benefits businesses in many ways such as notifying customers of store openings/closings, special events, new products, etc. The ability to contact customers like this is a huge benefit of email marketing for any businesses.
One of the most commonly used platforms for email marketing is MailChimp. You can either use the free version of this platform or invest a portion of your marketing budget to enjoy upgrades with its paid packages.
4. Offer on-demand, same day delivery services
So you've done all the hard work.
Now that you have all your communications channels firing and your audience are aware that your business is still operational, it's time to add the finishing touch:
Adding a delivery service of your merchandise to their doorsteps!
However, keep in mind that consumer expectations have never been higher. More often than not, they expect faster deliveries.
This is where Lalamove comes in to assist your business in scoring the goal.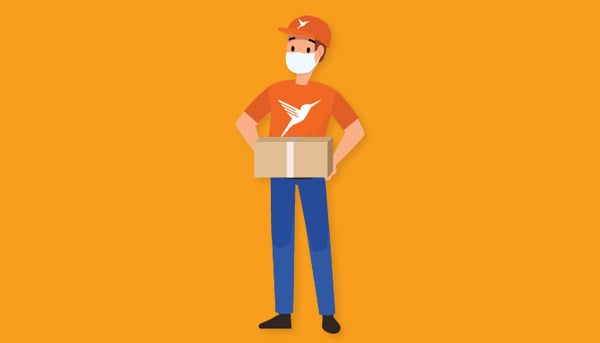 Lalamove is a digital platform that facilitates on demand deliveries by instantly matching delivery requests with Lalamove's delivery partners. This advanced and intuitive platform can be accessed on the web or through a mobile app.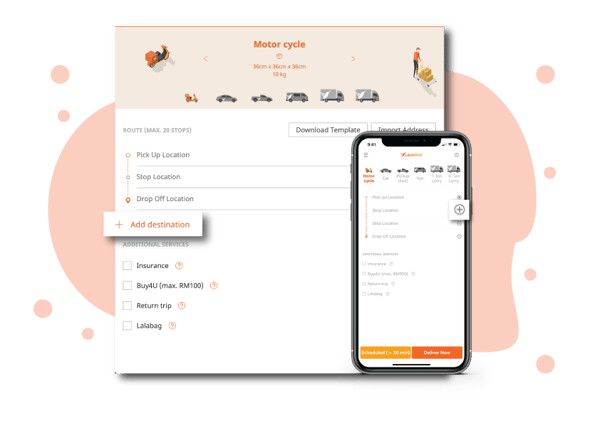 By forging partnerships with on-demand delivery services like Lalamove, integrating a same day or next day delivery service to your business will add value to your brand.
Regardless of the size and volume of your business deliveries, Lalamove has the complete range of vehicles to meet your needs. Choose from our motorcycle, car, van, 4 x 4, 1-ton lorry and 3-ton lorry to accomplish your delivery goals.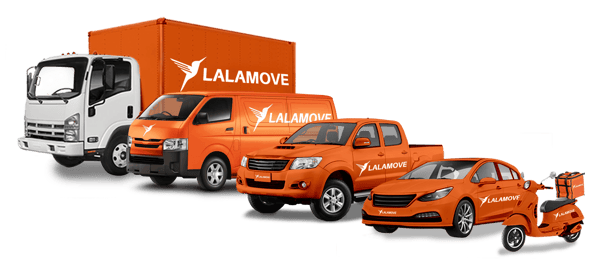 Are you ready to facilitate the adoption of digital channel for your business deliveries? Click on the link below to find out more about our on-demand business delivery solutions.
If you haven't used Lalamove before, we highly recommend you to download our app first. You could place a few delivery orders on our app under a regular account. If you're happy with our services, you may proceed to sign-up for a business account with us.
If you're running an essential service outlet amid the Covid-19 outbreak, don't forget to learn tips on how to protect your business and customers in our recent blog.