Over the past couple of weeks, coverage on coronavirus outbreak has been plaguing newspaper headlines and primetime news. At the same time, we've seen an increased number of reports on the impact of the coronavirus outbreak on businesses.
Besides the spread of COVID-19 disease among the populace, small and medium businesses are vulnerable in the wake of this crisis. Businesses that operate leanly with tight profit margins and low headcount will definitely bear the brunt of the coronavirus outbreak.
If you own a small business, the outbreak could hurt your business' bottom line. This fact is even pressing if you own a retail outlet. There's bound to be even less foot traffic to your outlet because of widespread illness or public caution.
Which begs the question:
What can you do to minimise the impact of the coronavirus outbreak on your business?
Here are 5 simple practices that you can adopt to reduce the impact of the coronavirus outbreak on your business:
1. Monitor the health of your employees
Having a small team of employees that follows the operational schedule is a lifeline for small businesses. As such, it is essential to ensure that your employees are in good shape when they report for duty.
If your employee has a fever, cough and difficulty to breath, then it's time for the employee to seek medical attention. Being short of one manpower who's on a medical leave is better than having the whole office down with sickness, or worst – unintentionally infecting your customers!
2. Exercise good hygiene practices by having at least one hand sanitiser in your outlet
Most of the time, we can't avoid small gestures with the customers such as handshaking. Regular interactions with customers are given when you run a retail front.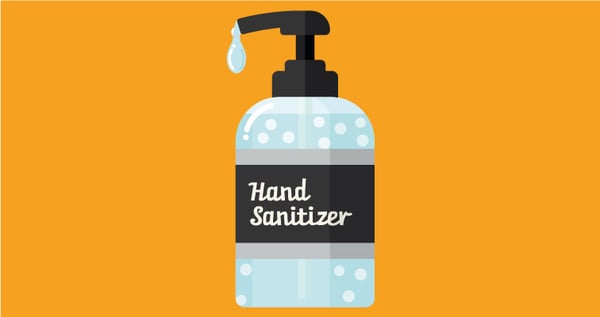 Therefore, it's a good idea to place a hand sanitiser or two in your outlet to soften the impact of the coronavirus outbreak on your business.
3. Advocate the wearing of a face mask
Being a responsible citizen doesn't stop at healthier you. Playing a part in combating the outbreak means looking out for each other too. Encourage your employees to put on a face mask when they're on duty. This practice is more critical if one of your employees has a bout of sneezing or coughing.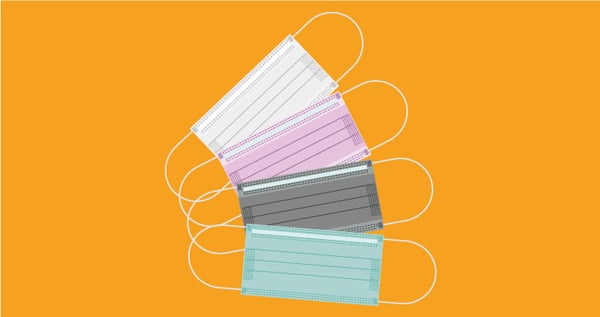 Additionally, you could give away face masks for free over the counter. Your customers will thank you for this!
4. Sanitise the surfaces with high human contact
An outbreak is similar to the air we breathe. They're not visible to our naked eye, and yet they're all around us. Another way to cushion the impact of the coronavirus outbreak on your business is to go the extra mile.
Sanitising surfaces and objects that are often touched, such as doorknobs, desks and phones goes a long way to reduce the risk of infection among your employees and customers.
5. Use Lalamove's delivery services for customer retention and capturing new customers
One of the businesses' primary fears in the middle of an outbreak is plunging profits. Coronavirus has left people feeling anxious and scared. It's no wonder that self-preservation will take precedence over the demand for goods and services.
If the sales of your business depend on inbound customers to your outlet, chances are you're seeing a significant drop in sales due to the reduced number of walk-in customers.
But here's a thought worth considering:
What if you can come to your customers instead of waiting for them to come to you?
And the trick behind this idea is deceptively simple. By delivering your customers' wishlist to their locations, you can still bring in the sales while maintaining a healthy relationship with them. This is where Lalamove comes into the picture to soften the impact of the coronavirus outbreak on businesses.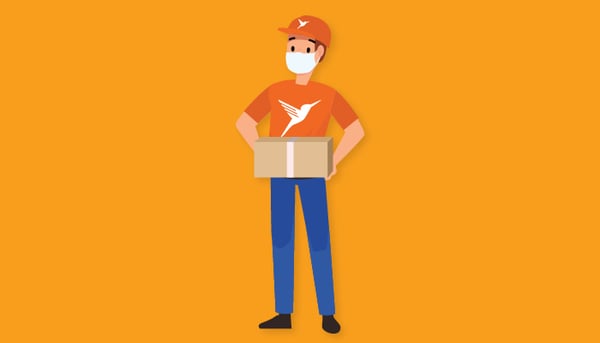 Additionally, you can encourage your customers to take advantage of our Buy4U service with a bike and car delivery. With Buy4U, your customers can request our delivery drivers or riders to shop on their behalf and have the merchandises delivered to them. It's like having your own personal shopper!
What if your customers request for merchandises that are too big for a bike or car?
Not to worry, since Lalamove's range of vehicle covers the larger ones as well. Select from a van, 4 x 4 truck, 1-ton lorry or 3-ton lorry that is compatible for your business delivery.
Growth In The Face Of Challenges
At the moment, there's no telling when we'd finally see the end of the coronavirus outbreak. You'll have a lot to lose if you don't adopt measures to maintain your business during this health crisis.
Plus, there may be a silver lining amidst these difficult times. By offering delivery services to your customers, the odds for you to reach a new market is now even better!
So, are you prepared to see your business through this health crisis? Which one of these tips are you looking forward to implementing for your business?
Don't forget to visit our business page to learn how you can get a headstart in business deliveries.