Today is the day to celebrate the shiny blue-green marble that we called earth, our home sweet home! Earth Day is a day to celebrate the planet's environment and raise public awareness about pollution.
As caretakers of the only life sustaining-planet, it's our responsibility to undo and minimize the scars that we had inflicted on our planet. Earth Day, which falls annually on April 22, is a day that underpins this responsibility.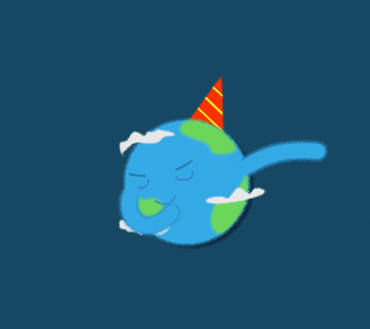 Image via Giphy
Each and every one of us can play a part to contribute to a greener and sustainable earth. Not all heroes wear capes, and we see them regularly in documentaries and prime time news.
These heroes participated in oil spill clean-ups, research in coral reef conservations, and debates in parliament to officialize environmental protection acts.
However, you don't have to be a hardcore eco-warrior to make a difference! Even a small step goes a long way in leaving behind a green personal legacy. Here are a few recycling activities that you can do to reduce the impact of our waste on the environment:
E-waste recycling
Did you know that electronic waste (e-waste) is the fastest growing waste on the planet? E-waste covers all types of electrical and electronic equipment and its parts that have been discarded by the owner without the intention of re-use.
If you have unwanted electronics and electrical appliances, please dispose them off properly! The Department of Environment provides authorized collection points to donate your obsolete equipment for recycling.
If you're clueless on what to do with your old mobile phones, our dedicated blog on mobile e-waste can help you with just that!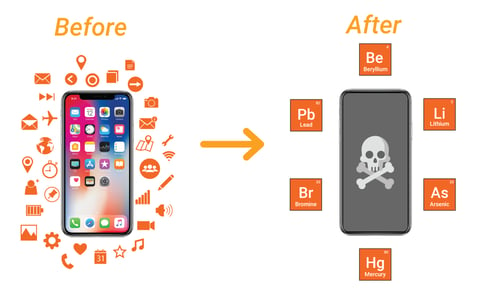 Ink and toner cartridges recycling
Here's a fun fact; for every 100,000 recycled cartridges, we can save 9599 kilograms of aluminium, 40 tons of plastic, and 1,000,000 liters of oil.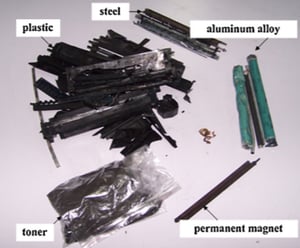 Parts of a printer cartridge
Image via ScienceDirect
The plastics used in printer cartridges are made from engineering grade polymer that has a slow decomposing rate. Leaks from printer ink can seriously harm the environment.
There are two solutions to minimize this environmental impact. You can refill the spent cartridge with compatible ink, or you can recycle the whole thing.
Bullet Printer is an e-commerce platform that specializes in printing consumables. You can pocket a small return by selling your spent cartridges to them. Their list of cartridges spells out the models that can be sold to them.
Start filling in your wallet with the value of your spent cartridges instead of filling the landfills with disposed cartridges!
Textile recycling
Who knew that the clothes we wear are capable of releasing methane, a harmful greenhouse gas when they decompose?
Textile waste is the second largest polluter in the world after oil. Today, textile waste constitutes about 4% of the total municipal waste in Malaysia.

The things you find in landfills…
Image via Giphy
Play your part by not contributing to this percentage! Kloth Cares is a local fabric recycling movement with an aim to reduce discarded fabrics in landfills. You can dispose of your unwanted tattered clothes at their recycling bins.
For more info on Kloth Cares, you can visit their website and Facebook page.
And who doesn't enjoy shopping for a new pair of shirt and jeans at H&M? We know we do! Besides their wallet-friendly price tags and endless choices of designs, H&M deserves more love from us with their Garment Collection Program.
The program is geared towards a sustainable future for the fashion industry. Malaysians are fortunate enough to partake in this program since this program has a foothold in H&M branches across the country.
And that's not all. Get your hands on a 15% voucher whenever you donate a minimum of 3 articles of clothing per bag at any H&M store! The old clothes you bring in don't have to be from H&M – clothing from any brand will do.
Even though the program is still running in early April, the validity of the program is subjected to H&M's terms. Let's cross our fingers that H&M Malaysia will commit to this program until at least 2020!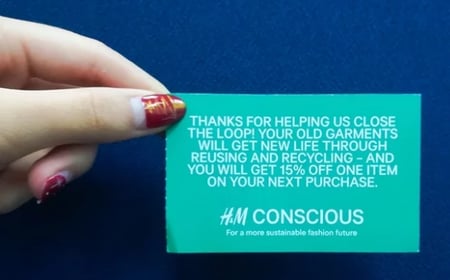 Close the loop with H&M!
Image via RinggitPlus
Recycle with Lalamove
As always, we're here to make your life easier, even when it comes to your contribution to a sustainable future.
It's as simple as packing in your unwanted items for recycling in a paper bag (let's avoid plastic bags, shall we?). Place your delivery order to a nearby recycling point, and we'll see it through until they're in safe hands.