As a business owner, having your own customisable delivery fleet that you can always count on is helpful.
Curious if it's possible? With the Lalamove app, you can! This is how you do it...
Favourite Driver-Partner
If you look closely, Lalamove App has the Favourite Driver Partner feature. When a driver partner's service meets your expectations, you can mark them as your favourite driver so your future deliveries will be offered to these favourite drivers first.

To 'Favourite' a driver-partner, follow these simple steps:-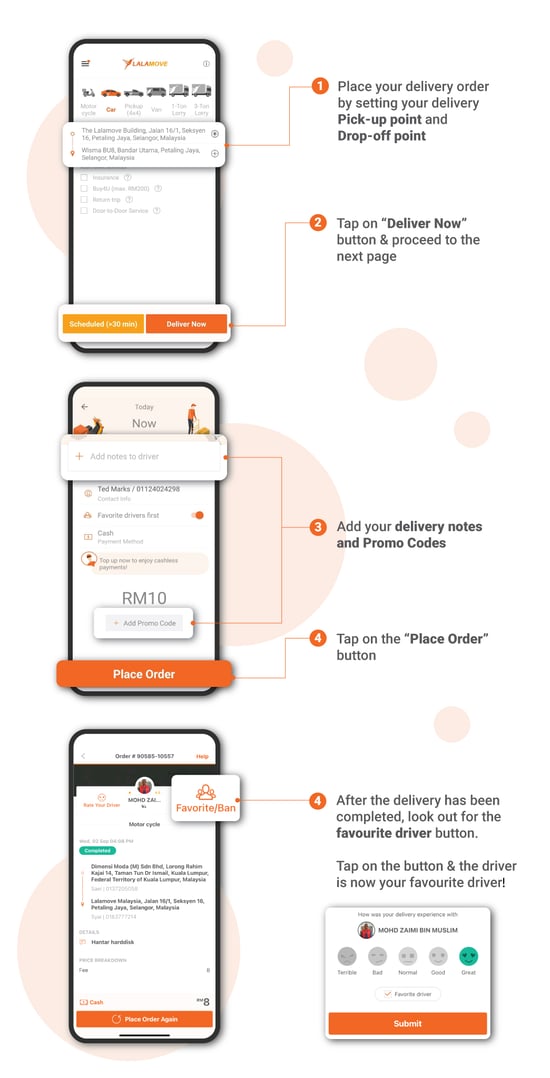 In order to assign your subsequent delivery order to your favourite driver, follow these simple steps:-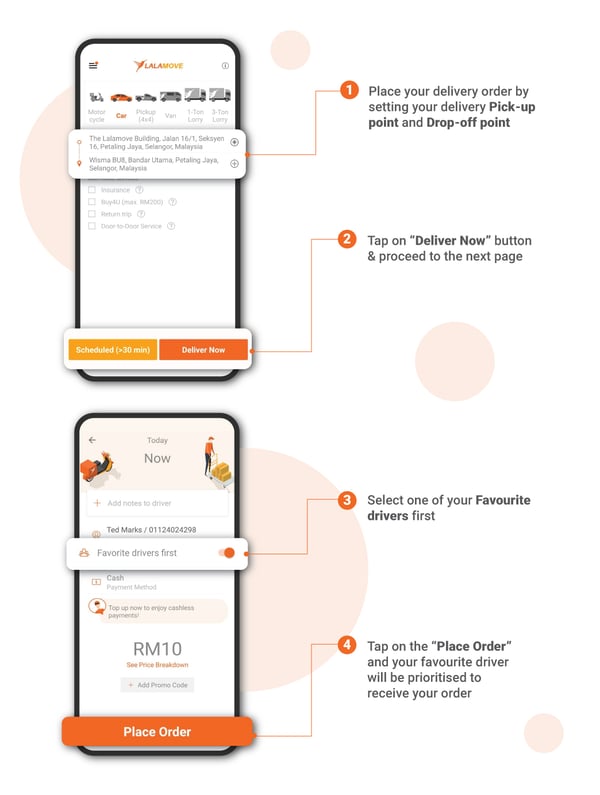 Just repeat Step 4 in 'Favourite' a driver-partner guide above whenever you find a driver you can click with. Soon enough, you'll have a fleet of your personal drivers!
Also, the more frequent you work with your Favourite Driver, the more he understands your needs. your relationship with the driver and your delivery experience will get better over time!
Be a Lalamove Business Users
Did you know that when you signed up for a Lalamove Corporate Account, you'll have a dedicated account manager where you'll get prioritised delivery support? And that's just the tip of the iceberg of the Lalamove Corporate Account's perks!
Are you interested in our Corporate Account? Tap on the button below to reach out to our Key Account Managers for further details and sign up.