Last-mile delivery has become the "tool" for businesses to get a competitive edge. While it is an effective tool, one must know how to use it properly to reap the benefits so it's cost-effective and time-efficient. Lalamove's multi-stop can help your business delivery achieve just that. Here's how...
Lalamove's multi-stop function is one of the most underrated features in the Lalamove app. Not many are aware of this feature, but when utilised properly, it can help you save money and time for your deliveries! Let me explain further how it works...

Multi-stop is a feature that allows you to deliver goods to up to 19 multiple locations in ONE trip. So instead of placing individual orders one by one, you can assign all your deliveries in a single order.
And the best part of this feature? The cost per delivery drop is cheaper when compared to performing individual deliveries!
How much cheaper? Let's look at this breakdown:
3 orders placed individually without Multi-stop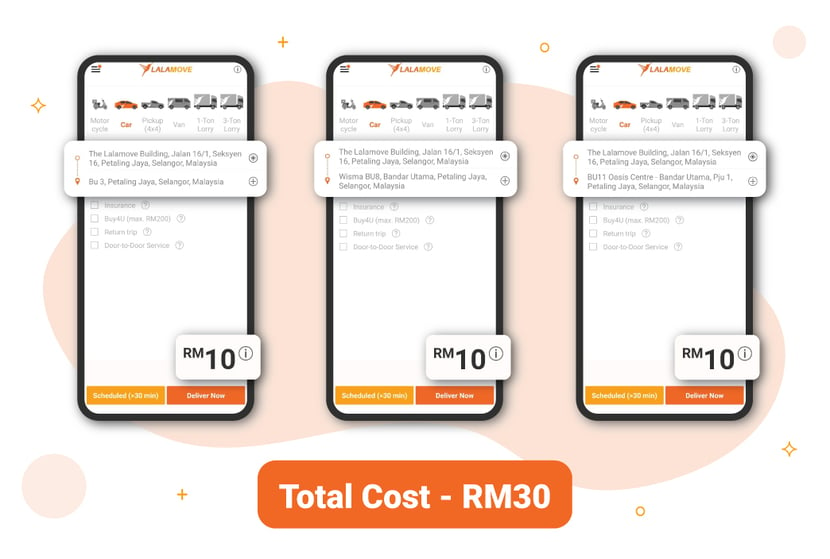 All 3 deliveries placed in ONE Multi-stop order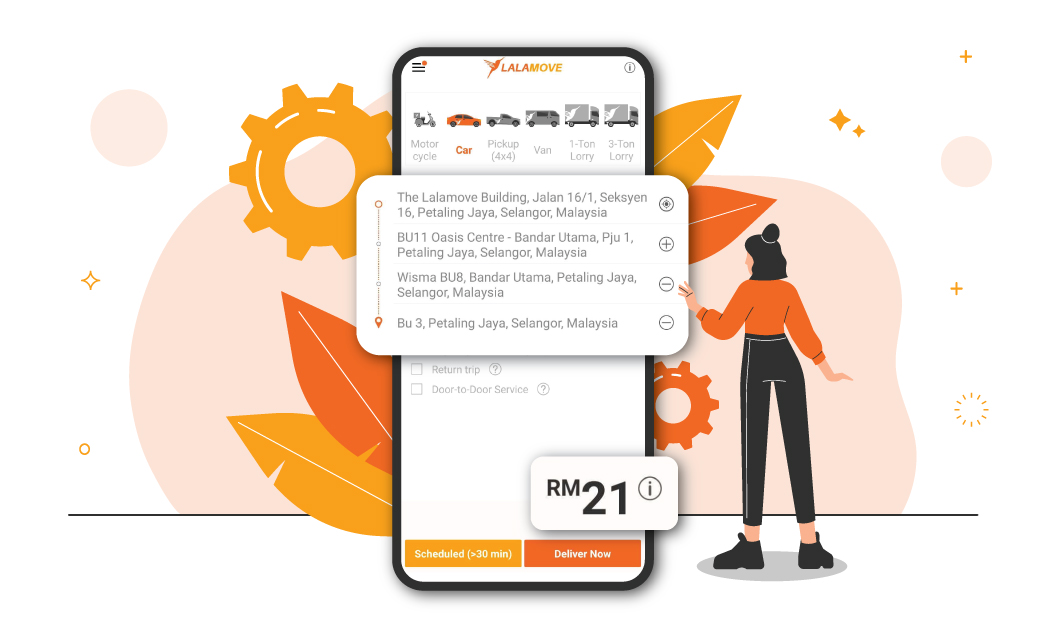 That's RM9 cheaper with Multi-stop!
Here's a Multi-stop tip for you! In case you have multiple urgent deliveries, split them into a few Multi-stop orders. For example, if there are 5 urgent deliveries to make and all of them need to be delivered within a small time frame simply divide the deliveries into 2 multi-stop deliveries (one order has 2 stops, while the other has 3 stops). This way, you can enjoy the benefit of faster deliveries at a lower cost!
How to place a Multi-stop order? Just follow these simple steps!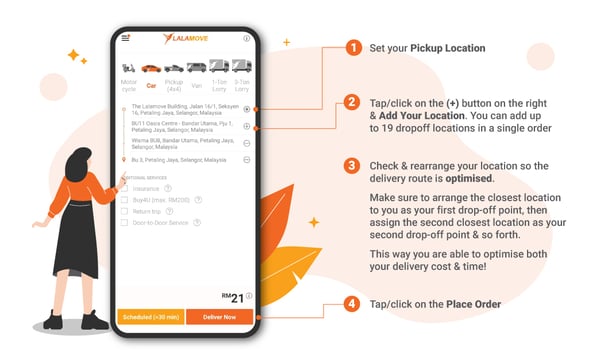 Empower your deliveries by making it faster, simpler and cheaper. Use the Multi-stop feature to place your deliveries now.