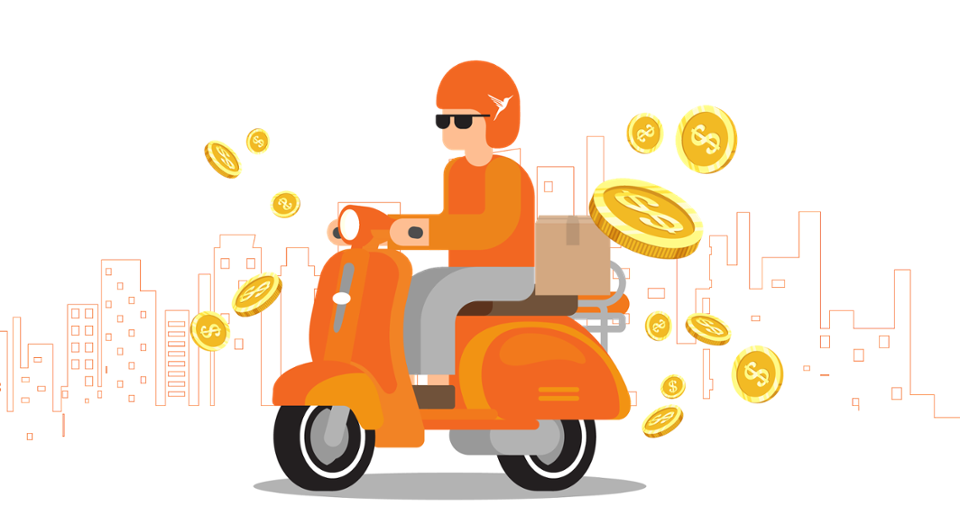 Whether it's delivering lunch from your favorite restaurant to your office or delivering courier to corporate customers, partnering as a driver with Lalamove does not mean getting butt cramps sitting in your vehicle all day long!
Lalamove enters Malaysia with varying services like door to door delivery, round trips, multi-stop deliveries, purchasing services, cashless delivery services and more. And we have a wide variety of clientele to match. You will get to meet Lalamove customers from all walks of life: regular users who deliver the more bog standard items to business customers who are serious about getting their hot meals and fresh foods over to their customers on time.
Full time, part time, anytime
Being a Lalamove driver gives you flexible working hours and allows you to work anywhere, at anytime, even as a part time driver job. Lalamove takes advantage of the sharing economy, which has completely transformed the vehicles hiring landscape. Gone are the days when you had to work back and forth through a call center. The process, from customers requesting a vehicle, all the way to the final delivery drop off has been de-centralised. Everything happens in a peer-to-peer fashion, meaning interactions are direct, instant and fully visualised - in one word: efficient. All you need is the Lalamove driver app, and you'll be able to see the number of orders, geographical distance between you and available orders, and the ability to instantly accept an order to generate extra earnings with your cars or motorcycles, in short time, Lalamove aims to open up more vehicle types such like trucks and van to serve different users' needs.
This effectively allows you to pick your own orders, in your own time, and at a location that is most convenient to you. Whether you want to set a delivery record or want to take it easy, whether you want to head to the nearest order and shorten your trip or go a little further and grab that high transactional order - you are in charge!
When something sounds too good to be true, it usually is, but with Lalamove, what you see is what you get - a great delivery platform that offers profitable earnings to the drivers
So what are you waiting for?
Be in control and have flexible working hours

Free driver training

Get incentives or rewards

Make use of your fleet and time to earn extra cash

More services more opportunities to earn!