Lalamove has launched a new lower pricing scheme for its delivery services by van, 1-ton lorry and 3-ton lorry after a series of trials. This revision of prices was driven by the motivation to make large-scale deliveries more affordable for small and medium enterprises (SMEs) and regular consumers. The new scheme sees pricing for large scale deliveries slashed by 61%.
Lalamove's base fare for its large vehicle segment covers the first 10km of the delivery. Users of Lalamove's 3-ton lorry will benefit from the revised fare of RM100 instead of the previous RM255. The base fare for Lalamove's delivery with a 1-ton lorry has been reduced from RM110 to RM60. Meanwhile, users will be able to deliver with Lalamove's van at a revised base fare of RM40.
Lalamove is also complementing its fleet of large vehicles with the addition of 4x4 pickup trucks with a base fare of RM20.
"Adjusting the fares of our large-scale delivery services was challenging for us. Besides coming up with a new price scheme that is attractive to our users, we had to ensure that our driver-partners can still generate a lucrative income from the reduced delivery fares, " said Shen Ong, Managing Director of Lalamove Malaysia.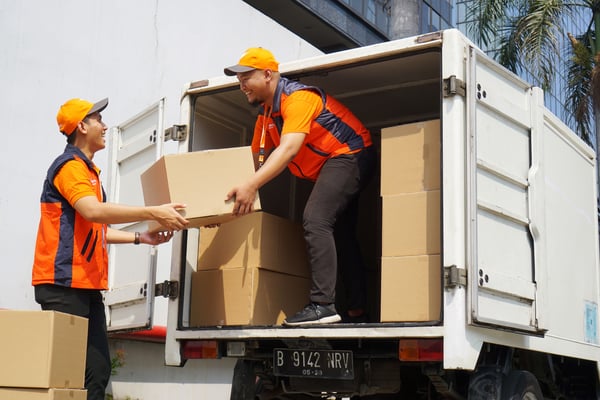 Before finalising the fares, Lalamove conducted a few trials to ensure that the order fulfilment rate and time to complete a delivery remained stable despite the reduced prices. By relying on its expanding fleet of large vehicles, Lalamove is optimistic that it can meet any future surge in delivery demand.
Shen further emphasised that they saw impressive growth in the demand for Lalamove's large-scale deliveries during the trials. The demand for 1-ton and 3-ton lorry deliveries grew close to 80% and 150% respectively when compared to the final quarter of 2019. Meanwhile, deliveries by van experienced a modest yet encouraging growth of up to 15% month-over-month.
"We are confident that these revised fares will guarantee higher order volume for our driver-partners while addressing budget concerns among SMEs and regular consumers for their deliveries of larger items. It's definitely a win-win," Shen concluded.
In tandem with the pricing adjustment, Lalamove has upgraded two features on its delivery app. Users can now request drivers to facilitate the loading and unloading of large items and move them from door to door.
Users can request a Lalamove lorry delivery through its platform on the web and iOS and Android app. To learn more, please visit Lalamove's official website or download the Lalamove app.