How many phones and smartphones have you accumulated so far? Can you recall how many upgrades have you went through, from the days of the revered Nokia 3310 to the golden age of Blackberry, and all the way to the state-of-the-art device that you're reading this on right now?

More importantly, do you remember what happened to the phones that were replaced every time you'd got your hands on the latest model?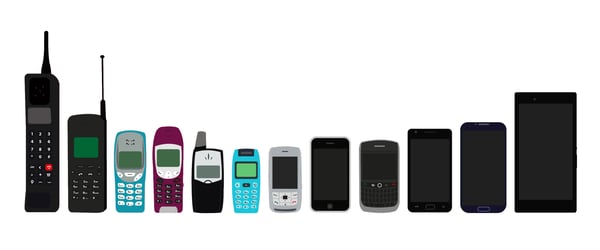 If you have a shrine of obsolete phones in your cabinet drawer, you deserve a pat on your back. At the very least, you took the high road of not throwing your old phones into the dustbin!

You see, discarding your phone in the dustbin just like you would with other household trash is one of the worst offenses that you can do to the environment and mankind. Why is that so?

The Impacts of E-Waste
To get an idea of how damaging throwing a phone into a dustbin can be, you'll need to understand the concept of e-waste:


From being a constant companion to an obsolete device, all smartphones are destined to end up as e-waste. However, this is not a problem by itself.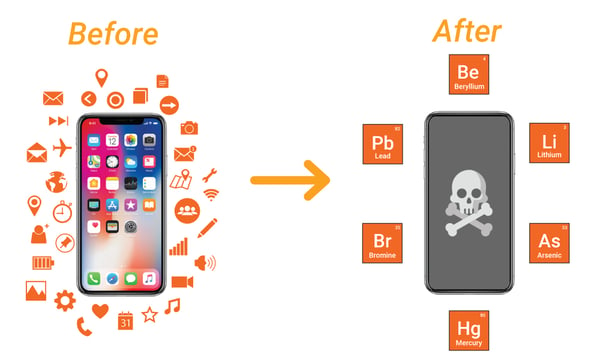 Smartphones contain toxic heavy metals such as lead, arsenic, beryllium, and cadmium. When smartphones are thrown away into a regular waste stream, they'll find their way into landfills where they'll be buried or incinerated.

In turn, these toxic heavy metals will accumulate in air, soil, and water, which will lead to terrible consequences of pollutions and human health hazards.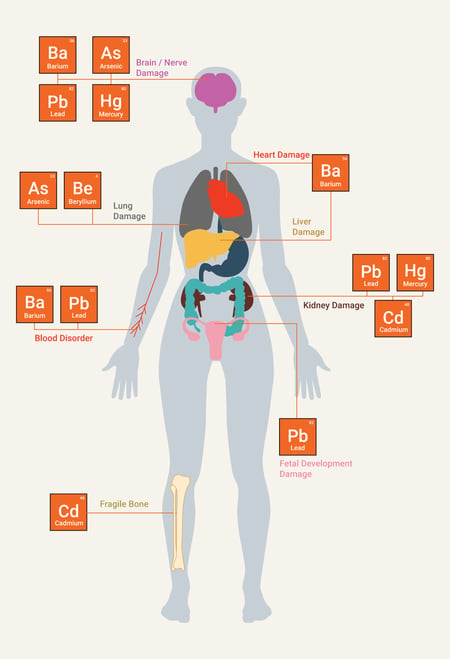 Sounds nasty, isn't it? So, how can you play a role to avoid the compounding of this environmental problem?

Through recycling of your old phones and electronics!

Mobile e-Waste Program by MCMC
In Malaysia, regulated disposal of e-waste is accessible to the public. For example, one such initiative is the Mobile e-Waste program by Malaysia Communication and Multimedia Commission (MCMC).

The program was conceived to encourage the public to dispose of their old mobile phones through a regulated channel.

Besides mobile phones, the program also accepts other handheld e-wastes, such as tablets, gaming devices, thumb drives, power bank, and mp3 players.

The program's e-waste collection boxes can be found in MCMC's directory. The collected e-waste will then be transported to a Full Recovery Facility (FRF) to ensure proper disposal and recovery of useable material. Three cheers for a greener earth!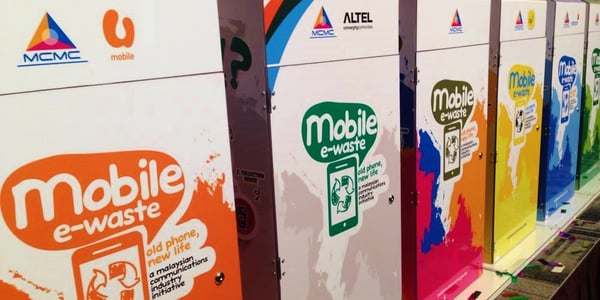 Mobile e-Waste Collection Boxes
Image via MalaysiaAktif

Lalamove Your Mobile E-Waste
Can't make it to the collection boxes or the thought of disposing of your old Nokia keeps slipping through your fingers?

The orange on wheels is here to help you sort that out! We can help you to deliver your mobile e-waste to any of the MCMC's collection boxes within Klang Valley.

Time to dig out your old phones and tap away on our app. Let's work together for a greener earth!