Ladies, you'll be excused today if you crank Beyonce's "Run the World (Girls)" out loud today because today is all about women empowerment and gender equality. Own that jam!
Today is International Women's Day, a day when women are recognized for their achievements without regard to divisions, national, ethnic, linguistic, cultural, economic or political. The call-to-action to progress gender equality also underlines the significance of this special day.
In conjunction with International Women's Day, we sat down to talk to Juliana Omar, who is the co-founder and director of Bake To Play Sdn Bhd (formerly known as Bisque Bites Sdn Bhd). She is a loyal client of Lalamove and we had fun listening to her stories about herself, her bakery business, and her thoughts on International Women's Day! The following Q&As are snippets from our interview with Juliana.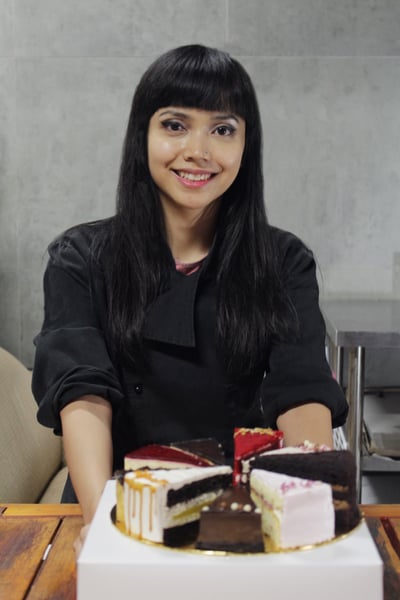 1. Can you briefly tell us about yourself and your interest in baking?
Sure! My name is Juliana Omar. I was born in Terengganu, but I moved to England and grew up there when I was younger. I came home from overseas during my secondary school years, and I have settled down in Kuala Lumpur ever since.
My family is my everything. I have 5 siblings, and whenever my family has a gathering, it's hardly a hushed affair because my 10 nieces and nephews always entertain us with their antics! Plus, my family members live close to each other, so we rarely have a period when we don't enjoy each other's company.
Besides my family, the other thing that puts a smile on my face is desserts. I always believe we can bake the world a better place with desserts, LOL! See what I did there? Anyway, besides sightseeing, this is one of the reasons that got me going places. When I travel, I get to visit cafes and bakeries around the world to sample exquisite desserts. It's not only the finished products that got me excited because I'm also intrigued by behind-the-scenes of bringing those delicacies to life. Hence the passion for baking and cooking came to me naturally. From there, I found my life's calling - to share the joy of exotic desserts with Malaysians.
2. How long has your business been around?
I started experimenting in the kitchen in early 2013. You won't get a cake by merely throwing in flour, butter, sugar, eggs and baking powder in the mixing bowl and hoping that the oven will do the rest for you! I've learned the intricacies of the science behind baking early on.

Once I'm certain that I have mastered the art and science of baking, I launched my first ever business venture, Bisque, a B2C brand on 1st of August 2013. In 2016, I launched another brand, Poppy, which is a B2B food service brand that supplies to HORECAs (Hotel/Restaurant/Cafe).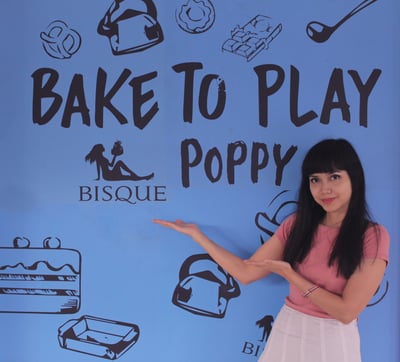 3. What inspired you to run your own business?
A universal sage when it comes to running your own business is always to be passionate about the core of your business. This is precisely why I started Bisque because I believe my passion will always carry me on regardless of the obstacles down the road. Furthermore, starting this business didn't require substantial capital, which suited my financial capacity in the beginning.
4. International Women's Day is celebrated annually on 8th March to celebrate the social, economic, cultural and political achievements of women across the globe. What is the significance of this special day to you?
Besides being a monumental occasion to celebrate the achievements of women, it is a day to remember that the struggle to achieve gender equality is always a worthwhile cause.
5. In your opinion, what can be done to accelerate gender equality in the workforce and economy?

The better equipped you are with knowledge, the easier for you to adapt to any situation and make yourself stand out among the crowd.
Parenting also plays an important role to sow the seed of equality. If a child grows up in a household where only the mother takes care of the chores while the father loiters around, it will set a precedence of patriarchal attitude in the child. In the long run, it'll be harder to promote gender equality if the younger generation was ingrained with a gender-bias mindset since their early days.
Finally, let's get rid of our preconceived notion of "a woman has to…". Let's stop labeling the expectations of a single woman, a working married woman, a single mother, and a housewife. Nobody has the right to judge a woman's path on her life solely based on her socioeconomic standing. Instead, all women deserve the right to decide what they want to do with their lives based on their talents and merits.
6. Growing up, we all have our heroes that we look up to as our role model. Who is your female role model who has inspired you to take this entrepreneurial journey?
Definitely my mother and sisters! My mother gave birth to 6 wonderful children - 5 girls and a boy. Not surprisingly, we live in a female-dominated household! My sisters are all successful in their own ways, and I can't help it but see traits of my mother in myself and my siblings. That speak volumes about the impression my mother has left in all of her children.
7. What will be your advice to women and young girls who aspire to be an entrepreneur?
Entrepreneurship is not an easy journey, but the fruits of it will make it all worthwhile. Never stop enriching yourself with knowledge and skills, as they are the key to success. Finally, no matter how significant your accomplishments are, don't let them get into your head!

True to Juliana's words, there are mountains to scale everyday. We'll be more than happy to climb them with you to bring your business to greater heights!
PS More on International Women's Day and women entrepreneurship in our blog Time to Stand Up, Shepreneurs!