The best thing about our fast growing tech and economic climate is that we no longer need to be succumbing to traditional methods of running a business. Long gone are the days where everything had to be done manually or in-house - there's a platform out there for every business need you might have. One of the most prominent changes is the need to hire and manage your own drivers - be it for internal logistic needs or to provide efficient and reliable deliveries to your customers. Many businesses today have started partnering with third party delivery platforms to assist them with their logistic and delivery needs. This means we can say goodbye to hiring and managing an in-house fleet. This not only saves costs as a whole but assist businesses to focus more on their operations.
But how do you know if you've picked the right partner for yourself with the different platforms out there? As how all partnerships go, it's as simple as what the platform is able to offer your business. We share with you some of the key benefits you should be enjoying from your business delivery partner, and if they're not, it's time to look for a better alternative.
Flexibility: no cut-off timing
Operating a business comes with it's fair share of unpredictability, that would mean relying on partners who can accommodate to this and allow this flexibility. Be aware if your delivery partner has stipulated cut-off times for same day or next day delivery. This seems more effective compared to the traditional delivery that took 3 - 5 days, or sometimes even longer. However, same day or next day delivery still is a limitation especially when there are something urgent you need to send to your customer immediately or within the next hour. Giving another situation, if you operate an e-commerce business, it makes better selling point to your business by allowing your customers to receive the goods they purchased online in just the next few hours.
Door to door pickup service
The whole point of enlisting an external delivery partner is to save money and hassle. If delivery providers do not include pick-up and drop-off from door to door, this will be added trouble for your shoppers or yourself. With door to door delivery service, you don't need to be making extra trips down just to hand your item over to a courier or delivery partner - let your delivery driver take care of that for you.
Professional customer service
Relying on a third party delivery partner, although easing your business operation but it also raises the safety concern where you need to ensure your drivers send goods to your customers on time and accurately. A good customer service should take place to provide you an in-person interaction to ensure your request are well attended before, during and after you make a delivery order.

Scalable according to your needs
Get a delivery partner who allows you to scale your logistic needs, even to handle additional requests such as purchase service (buy things on customers' behalf), send goods to your customers at multiple stops or committing a return trip is important to ease the fluctuating operational management in your business. Hiring a good delivery partner, is just like hiring good help who could really give you an extra hand when you need it.
Reduce cost, improve your bottom line
Sometimes you may think that a good and quality service comes with expensive rates, but at Lalamove we offer as low as RM 5, that covers up to 5-km delivery distance. We aim to be the ideal business delivery partner who helps you to save more cost than hiring an internal dispatch or setting up a dedicated fleet yourself.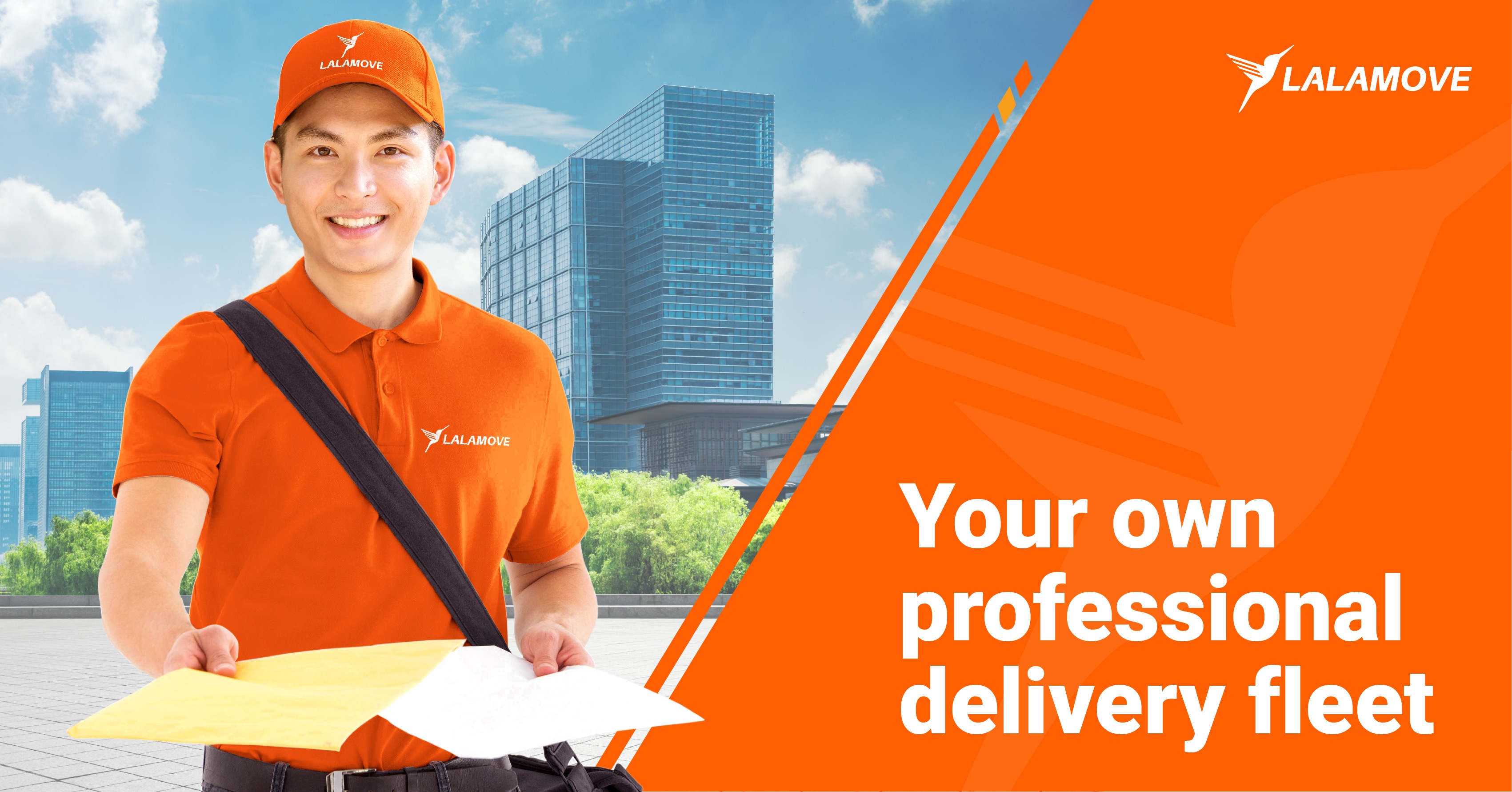 Stop worrying about owning and managing a fleet for your business, choose Lalamove to be your delivery partner to handle the logistics for you. One of our thousands of trained drivers or riders are nearby ready for your request, and are there to ensure your delivery needs are fulfilled 99.5%.
Sign up today to receive a customised delivery proposal for your business!