8 March is a significant date for women around the globe. International Women's Day is a day dedicated to championing women's achievements and causes to accelerate gender balance. This year's theme is #BalanceforBetter, a call to action for accelerating equality in business, politics, media coverage and wealth.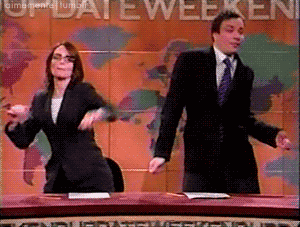 Equality in having fun is as important as well!
Image via tenor
As the voices on equality grow even louder, so are the voices for greater participation of women in entrepreneurship! Given that women make up about half of the global population with longer life expectancy than men, it makes perfect sense to tap into the talent of women and hone it for obvious economic and societal benefits.
The idea that women are only limited to the boundaries of kitchen and house chores has long faded into obscurity and has been relegated to jokes and memes. Instead, women entrepreneurship is progressively being regarded as one of the key drivers of economic growth and sustainable development.
In fact, the word 'shepreneur' has been making its rounds as a buzzword on the internet. It's only fitting to give more weight to this noun so that it can be a rallying flag for aspiring women entrepreneurs!
Another reason to be a shepreneur - what better way to leave a personal stamp in the progress for equality than taking charge of your destiny with your personal branding?
Opportunities for Entrepreneurship Mentoring and Financing in Malaysia
In Malaysia, opportunities to partake in women entrepreneurship programs and gaining access to financial aid are hardly scarce. You just have to know where to look! Here are a few programs that are offered by government agencies and private institutions to support your entrepreneurial journey:
1. Women Entrepreneur Financing Programme (WEP – LEAP)
This entrepreneur development programme from SME Bank is designed for new and existing entrepreneurs looking to turn their ideas into a sustainable and bankable business plan. It is open to all Malaysians.
Women of Will is a non-profit organization for underprivileged women. It offers financial and mentoring support in initiating and sustaining a small business. The organization has a keen interest in working with women under the B40 category.
3. DanaNita
With a financing opportunity of up to RM50,000, this MARA-backed funding for women entrepreneur is also accessible to online business-enthusiasts.
4. Housewives Enhancement and Reactivate Talent Scheme (HEARTS)
A training program for housewives that comes under the purview of the Human Resources Development Fund, this program will equip housewives with the necessary skills to participate in the workforce or run their own business from home.
Support for The Logistics End of Business
How do we contribute to the empowerment of shepreneurs? Through what we do best, of course! Our affordable on-demand delivery service can be a valuable addition to the logistics operations of home businesses and SMEs. You could say that meeting the expectations of faster deliveries is our middle name!
A Special Note!
We all have at least one woman figure in our lives whose love, care and guidance have shaped us to be the person we're today. This figure can be your wife, mother, sister, daughter, girlfriend, teacher, colleagues, or even your maid!
Express your appreciation to the strong women in your life with a surprise gift on International Women's Day! You can start by placing an order with our florist partners as listed below. They'll have it delivered to the lucky recipient whenever and wherever you want it!
Our personal choice: A gift box that comes with macaroons. Yummy!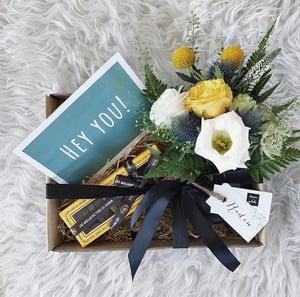 Our personal choice: Tulip bouquet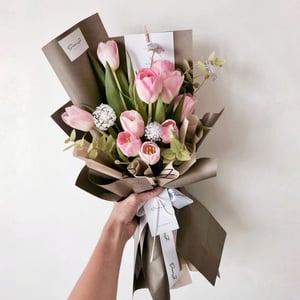 3. J Flowie
Our personal choice: Flowers. In. A. BALLOON!!!