What made you installed the Lalamove app in the first place? The story behind it can range from trivial tasks to life-changing occasions.
Requesting our rider to retrieve an essential document from home to office? Check. Expedited purchase and delivery from your favorite chicken rice stall? All the time. Surprise delivery for your partner? Stealth mode for delivery on!
All of these requests came from the same launching ground, which is the homepage of our app.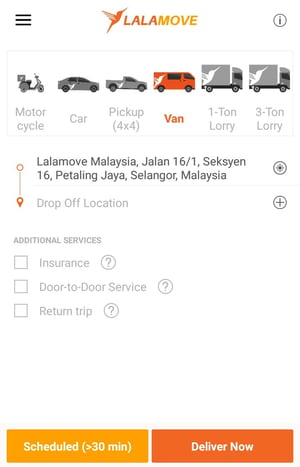 But before we break down the finer features of our app, do you...
Need A Beginner's Guide To The Lalamove App?
If you do, then click on these two 101 guides to familiarise yourself with the surface features of our app:
1. A Step-by-Step Guide To Use The Lalamove App
2. How To Request A Personal Shopper With Lalamove's Buy4U Service
And once you've mastered the basics...
Let's Dive Into The Advance Features Of The Lalamove App!
Did you know that there's more to our app than meets the eye? Hiding in plain sight are helpful features that can enrich your delivery experience with Lalamove.
Let's start from the main menu, and we'll go through the features one-by-one, shall we? Click the "Menu" icon (triple bar) on the top left of the homepage to begin.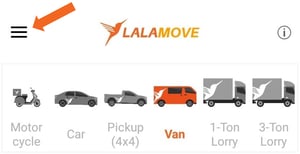 A drop-down menu will appear over the homepage. We'll describe the purpose of each feature from top to bottom.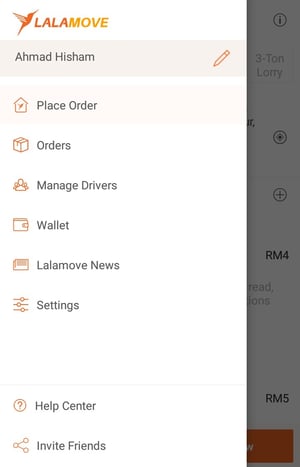 1. Change Password
Tap on your name to access your account information and change the password to your account.
2.Place Order
This feature will bring you back to the main homepage.
3. Orders
You can view the history of your deliveries (origin, destination, date, status, driver's/rider's name, and delivery fee). Click on any delivery to rate a driver/rider and add him/her to your list of Favorite/Banned driver/rider.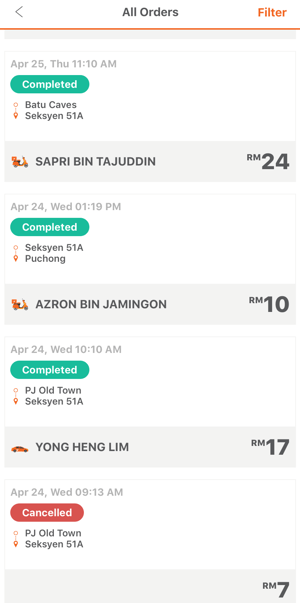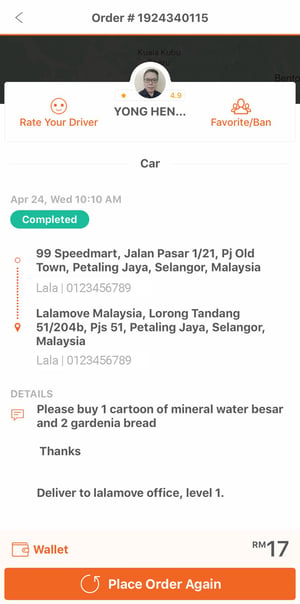 4. Manage Drivers
View your list of Favorite and Banned drivers/riders. You can also remove a driver/rider from your list of Favorites.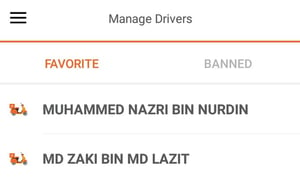 5. Wallet
Enjoy cashless transactions for your delivery fees by reloading a prepaid value in your Lalamove wallet. You can reload prepaid credits with the value of RM100, RM200, and RM500 via MasterCard or Visa.
Furthermore, you'll be able to keep track of your utilised credits by accessing History.
If you're incentivised with Rewards credit for participating in our survey or campaign, the value of your Rewards credits will show up next to the coin at the top right.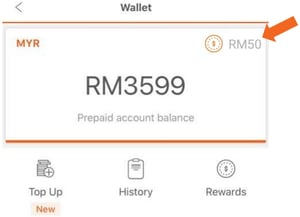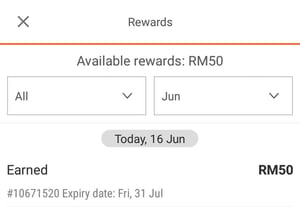 The mechanics of Rewards credits are simple. We will deduct your delivery fee from the Rewards credits until the credits are exhausted. As a result, you can enjoy free deliveries with us!
6. Lalamove News
Simply put, this is the place to be for promo codes and goodies from our partners and us! You'll also find announcements on the latest updates regarding our services in Lalamove News.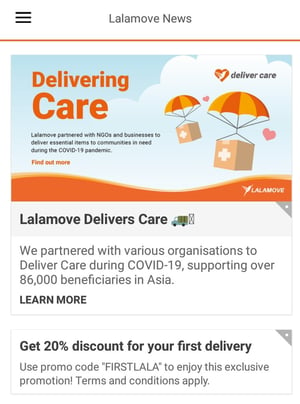 7. Settings (don't skip this one if you're a frequent traveller!)
A cool protip - if you're traveling within South East Asia / Rio de Janeiro / São Paulo / Mexico City, you can localise the app's features and services according to the country that you're visiting.
For example, if you're in Manila, you can switch the app's country setting to Manila, the Philippines. This switch entitles you to enjoy Lalamove Philippines' delivery services by motorcycle, MPV and light truck!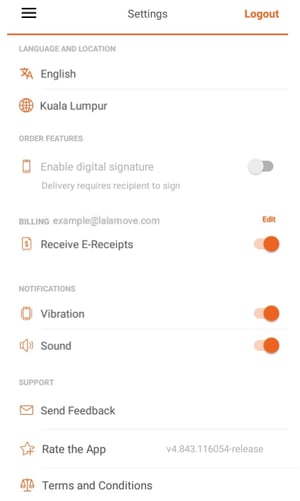 Other options in Settings include toggling between English or Malay for the app's language, activation of e-receipts, vibration, and sound for your delivery notifications.
Additionally, you can reach out to our Customer Services by clicking on the Send Feedback button.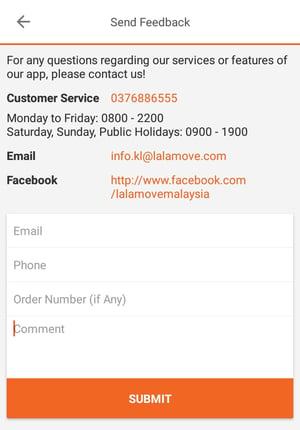 In an actual situation, your email and phone number should appear automatically in their respective fields. All that's left to do is to type in your feedback in the Comment.
An important reminder, though:
If you need to cancel your order of if you need an immediate attention from our Customer Service, please call our hotline directly (03-7688 6555) instead of sending a feedback through this channel!
Like our app? Don't forget to show Lalamove some love by giving our app a 5-star rating by clicking on Rate the App!
8. Help Center
Email Us is another avenue to voice out your feedback. When you click on it, it will launch the email app on your phone to compose an email to info.kl@lalamove.com. Got questions but you're not in a hurry? Click on FAQ to get the answers that we commonly received from our customers.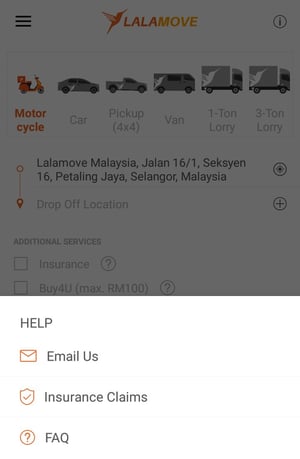 But what if you faced an unexpected hiccup with your delivery and need to submit a claim?
Now you can easily download the claim form from our insurance partner when you click on Insurance Claims and Make a Claim. Just follow the instructions to submit your claim accordingly. Alternatively, you may give our insurance partner a call by clicking on Hotline.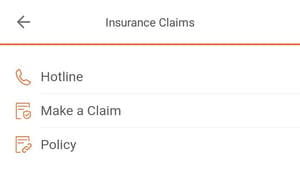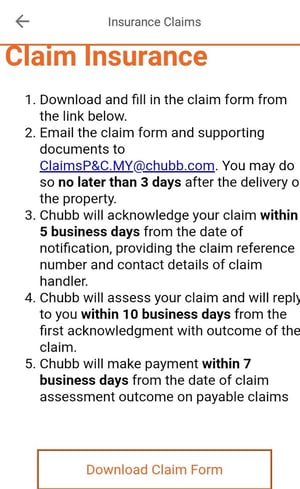 Please visit our insurance coverage page for more details on the insurance premium and what kind of situations fall under the coverage.
9. Invite Friends
Finally, as the saying goes, sharing is caring. If you're impressed with our services, you can send an invitation to install our app to your friends and family via messaging platforms such as WhatsApp, Messenger, email, SMS, and Google Hangouts.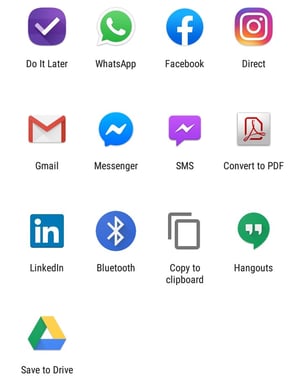 10. One Last Tip...
Nope, we're not done yet! There's one last trick up our sleeve that we want to share with you. Did you notice a lowercase 'i' on the top right of our app's homepage?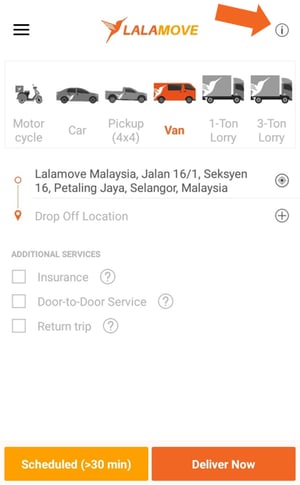 This is what you'll see if you click on it - the rates of our deliveries and added services according to vehicle type: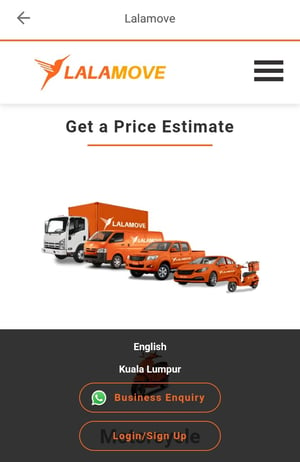 So that concludes this blog on the additional features of our app!
Which one of these features will you try first for your next delivery? Keeping tabs of promo code in Lalamove News? Add more drivers to your list of Favourites? Or send an invite to your parents to install our app?
Let us know in the comments below!