Isn't it great that we can enjoy full-range delivery services on a single app? With the Lalamove app, you can request motorcycle deliveries to ace food deliveries in no time. Need to deliver a 3-tier cake or a bouquet of roses? Our car deliveries got you covered! Looking for moving service for your home? That's where our 1-ton and 3-ton lorries come in.
But that's not all. From now on, Lalamove offers a new type of vehicle to deliver items that are either too big for cars or a tad too small for a lorry delivery.
Say hello to Lalamove van delivery!
Van Delivery by Lalamove
Obviously, we're excited about this announcement. It's the closest thing we get to announce a new baby in the Lalamove family!
Furthermore, we've been actively recruiting professional van drivers for this past couple of months.
With a van, our users will be able to enjoy a spacious vehicle to deliver inventories with such volume and size that are impractical with neither car nor lorry. If you're planning to deliver a washing machine or a bicycle, then a van delivery is your best bet without burning a hole in your pocket.
Fun fact: When the founder of Lalamove started the company in December 2013, he first christened it with the name 'EasyVan', a company that specialises in van delivery.
In Malaysia, the sightings of vans on the road are commonplace. It's high time that we take advantage of these unsung heroes in the delivery sector!
The Vehicle of Choice for Small Businesses
A sturdy workhorse of a vehicle forms the backbone of many small businesses' operations. If you're running a micro or small SME, you can rely on Lalamove for the provision of vans at a moment's notice or for future deliveries.
Besides meeting the strenuous demands of logistics for business with a van delivery, you'll stand to save more without paying for the extra capacity that you don't need with a lorry.
In short, you can still get the job done with the generous amount of cargo capacity and space that vans have to offer!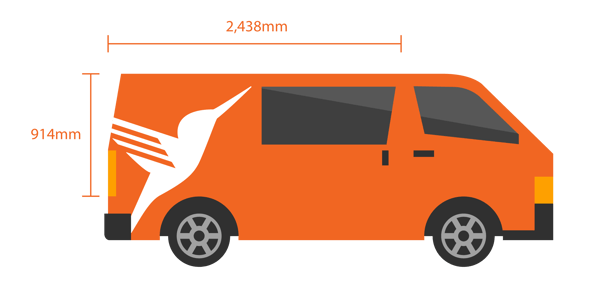 Remember, the dimension of cargo space for each van vary from model to model
Pricing Scheme for Lalamove Van Delivery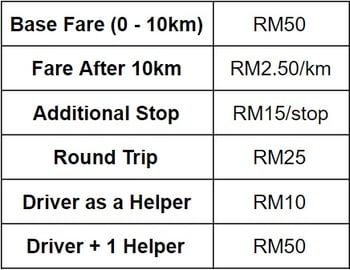 How to Place an Order for Van Delivery
Placing a delivery order with our van is just as similar as placing a delivery order by motorcycle, car or lorry. You can refer to these steps below to start placing your van delivery order: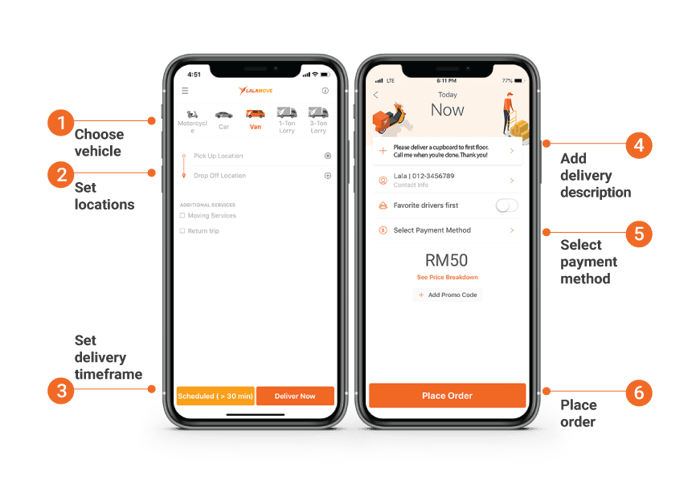 So don't wait any longer. Get onboard the next step in our fleet evolution by placing a van delivery with us!