'Think outside of the box.' Regardless of how frequent you've encountered this phrase, its potential in churning out creative and elegant solutions still rings true to every imaginable situation. The idea of coworking space borrows a truth from a variant of this phrase – think outside of the cubicle. Figuratively, and literally.
As one of the coworking space with the status of Malaysia Digital Hub by Malaysia Digital Economy Corporation (MDEC), WORQ is a flagbearer of 'think outside of the cubicle'. WORQ coworking space aims to change the way people work together for the better.
The changes that are brought by WORQ are evident once you step inside their coworking space. Gone are the days of separated work desks and bland hue of white and grey; hello hot desks and game rooms!
The Disruption of Traditional Office by Coworking Space
Malaysia is fast becoming a fertile ground for startups. According to Malaysian Global Innovation & Creativity Centre (MaGIC), there is an estimate of 3,000 startups in the country. Also, this figure is going to keep on growing in the near future.
Coworking space such as WORQ plays a vital role in the maturation of the local startup scene by changing how businesses operate. This change is achievable by departing from the traditional office setting.
For a starter, the only place that you can find a cubicle in a coworking space are the ones in the washrooms! This absence of boundaries among SMEs, freelancers, and startups in a coworking space fuels the community among its inhabitants. This openness is a predecessor to meaningful bridges between businesses as they enjoy greater exposure to their peers and clients.
Generally, startups operate on a lean financial commitment. By setting up shop in a coworking space, a startup can run more efficiently without the overhead cost associated with a traditional office. Additionally, WORQ coworking space offers the flexibility of affordable rates for both short term and long term occupancy.
And that's not all! Businesses that sign up for a package with WORQ can immediately move into their coworking space to start working. Isn't it great to know that you can get down to business ASAP without the headaches of utility bills, renovation, and maintenance?
Why Work at WORQ?
If you're looking for a coworking space in Klang Valley, you may go through an extensive list of viable real estates.
However, a Malaysia Digital Hub-certified coworking space comes with its own perks for its tenants. And that's what WORQ is all about. Startups in WORQ can enjoy access to funding, mentorship, corporate tax exemptions and high-speed broadband. These privileges are backed by MDEC, the entity that spearheads the nation's digital economy agenda.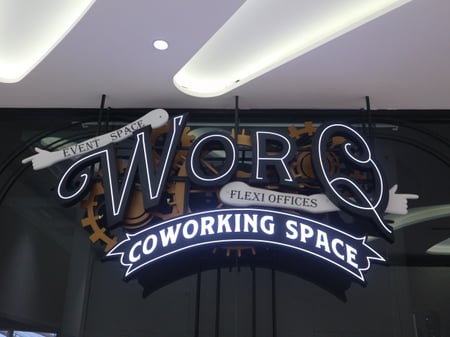 Furthermore, WORQ sets itself apart from its coworking space contemporary by building a productive and hyper localised business community to serve untapped markets in the suburbs. They achieve this objective through:
- having a dedicated Community Manager in each WORQ branch. The community manager will support members by understanding their needs and connecting them to the relevant resources or members.
- organising workshops and forums to provide a platform for members to grow, share and learn from each other
- supporting local community initiatives with a focus on bringing people together to build genuine relationships
-

organising a quaterly netWORQ party to connect internal and external community to grow businesses and relationships
Goodies for Lalamove Users
If you have a verified Lalamove account and are scouting for a coworking space, then you're in luck! To celebrate our partnership with WORQ, we're offering these perks for Lalamove users:
- RM100 off for coworking space, hot desk or dedicated desk and 10% off for rental of meeting rooms/event space.
- Early bird rate at WORQ KL Gateway.
- Lite membership at only RM60/year with access to all of WORQ's promotions and perks.
You can enjoy these privileges by displaying your Lalamove Account Information to WORQ when you're signing up for their package. This information can be found in the Lalamove app as shown here: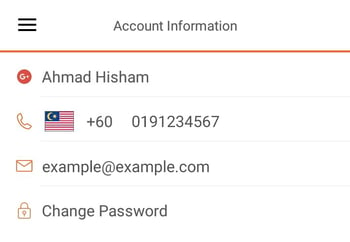 These privileges for Lalamove users is valid until 31st December 2019.
Time to start WORQ-ing and Lalamove it! Install our app and verify your Lalamove account to get access to these WORQ privileges.
To learn more about WORQ's packages and facilities, please visit their website and Facebook page.