Rent A Car,
Deliver With Lalamove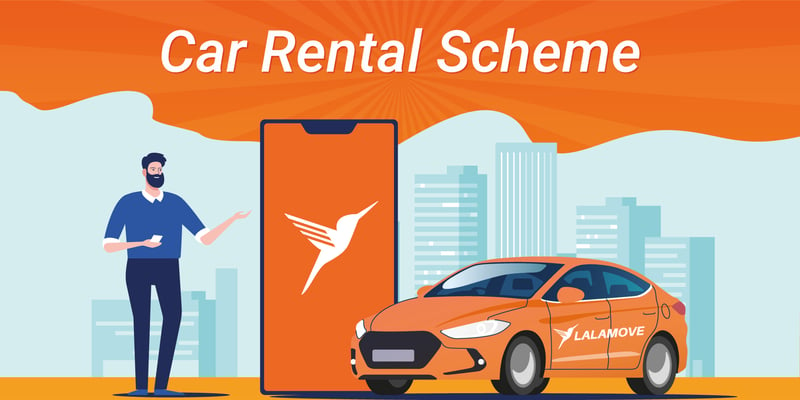 Be a Lalamove Delivery Partner without owning a car!
Rent a car from our car-sharing partners at a discounted rate.
Deliver with Lalamove. Earn extra cash. It's that easy!
Click on our partners for more details.
You are welcome to sign up first as our Delivery Partner. Please make sure to return to this page to sign up for the car rental scheme.
Frequently Asked Questions
What are the requirements to rent a car with GoCar/SOCAR at a discounted rate?
- A valid driver's license
- Debit/credit card
- A verified Lalamove Driver Partner account
How do I pay for the car rental rate?
Payment can be made directly to GoCar/SOCAR with your debit or credit card.
How can I be eligible for the discounted rental rate?
You need to complete 10 Lalamove delivery orders/day to enjoy the discounted rental rate.
Is there a minimum rental period?
You can rent the car for a minimum of 1 day. If you wish to rent it for another day, you will have to repeat the booking process.
What do I have to do in case if I accidentally damaged the car?
If the car is damaged, the driver is liable of up to RM2,000 for GoCar and RM1,500 for SOCAR.
What if I have other questions about car rental from GoCar/SOCAR?
For further enquiries regarding how to use GoCar/SOCAR, please visit their official websites.