Getting a delivery courier service for your business nowadays is a no-brainer. After all, same day delivery service can really help make your business operations faster and smoother. That is why Lalamove is here to be the courier of businesses from Cebu City, all the way to Minglanilla, Lilo-an, the whole island of Mactan, and Busay.
There are many lists on the internet about why a business should get an on-demand, same day delivery partner. However, there aren't many about WHAT business would really benefit from courier services like this. That's why we're here to list down the top types of businesses that would really benefit from on-demand, same day delivery service!
Food Delivery Business
With perishable products and hungry customers looking for a quick and convenient way to quell their cravings, it is obvious how a restaurant would highly benefit from a fast delivery service.
Not only do these deliveries have to be done fast, but the food has to arrive safe from spoilage! Lalamove's fast motorcycle deliveries have an Insulated Box option you can book for FREE that makes sure that your food deliveries will not only arrive on time, but fresh and ready to enjoy!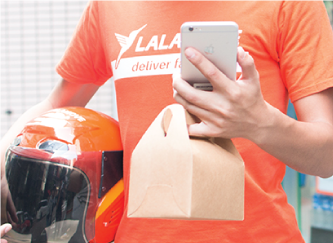 Electronics and Gadget Stores
Smartphones, smartwatches and smart-anything are selling like hotcakes these days, and with the increasing number of people buying their gizmos online, gadget stores everywhere have opted to provide a gadget delivery service to their customers.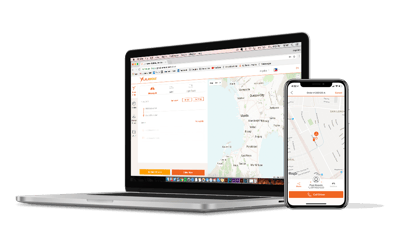 With the high price tags of these items, safety in the delivery should definitely be in the best interest of these gadget stores. Equipped with real-time GPS tracking, Lalamove's deliveries are safely done by professional Partner Drivers for the peace of mind of both buyer and seller.
Fast fashion is upon us and with this, more people are buying (and trusting) online shops and fashion boutiques have clothes and shoes delivery. Online business delivery of buy and sell items are also one of the things that are gaining traction right now. With this, an easy cash on delivery or COD service is a must!
Luckily, Lalamove has a cash on delivery service that is accessible to businesses and shoppers that's why online retail shops can rest easy knowing that COD is just within reach!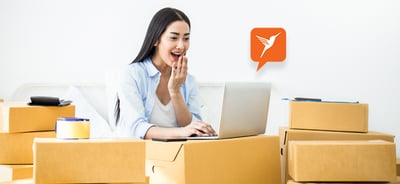 Gifts and Flower Delivery Business
Forgot your anniversary? Don't worry because gifts & flower delivery can be done simply today! Be it a stuffed toy store, flower shop, or dessert stand, these outlets would make your special day extra sweet. With such an important job, it is also equally pertinent that these stores delivery on time, every single time.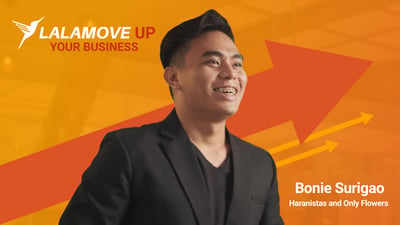 One successful flower shop that trust Lalamove's third-party logistics service for their business delivery is Haranistas & Only Flowers in Cebu. With our delivery vans and trucking service, they're able to reach customers far and wide in Cebu delivering gifts and flowers, with a serenading twist! Read more about their successful business delivery story here.
Enjoy one-time ₱100 off Lalamove promo code: LALA4W2020
valid for your next MPV or Light Truck delivery until August 31, 2020.
Want to use Lalamove's courier service for your business?