With the currently implemented Enhanced Community Quarantine (ECQ) in Cebu, and with General Community Quarantine (GCQ) around the corner, it's best to stay home and simply get grocery delivery — and Lalamove is here to help you do that just the way you like it!
Do you like buying from big grocery chains like Landers, Rustan's, and Savemore? Or do you prefer getting goods from your suki who you've known for many years? Maybe you're one to buy in small quantities that can fit on your cute tote bag? Or are you the type to purchase boxes upon boxes of supplies?
However you do your grocery shopping, Lalamove's on-demand delivery service is here to help. Check out our easy-to-follow guide on how you can have your grocery delivery during ECQ or GCQ in Cebu to help fight against COVID-19.
Where & What Do You Want to Shop? Let's List Them Down!
As mentioned, whether you buy from big grocery chains, or from your suki, Lalamove can deliver your groceries. Once you've decided on where you want to buy, simply follow this list of items to make sure you get everything to a tee:


1. Cleaning and Home Maintenance Items
2. Personal Hygiene Items
3. Dry Food Items (Condiments, Snacks, Rice, Pasta)
4. Fruits and Vegetables
5. Wet Food Items (Meats, Other Produce)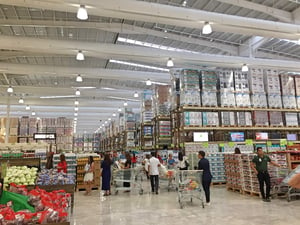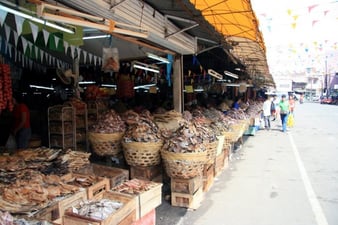 Ready with your list? Now you're off to the next step — deciding what Lalamove service is best for you! Just don't forget to download our same-day delivery app available in App Store, Google Play, and via Web first 😉
Just a Few Items Worth ₱2,000? Purchase Service Is for You!
If you only plan to buy a few items that's just worth ₱2,000 or less, then booking a motorcycle and choosing Purchase Service as Additional Service is right for you! This is perfect for when you want to buy and deliver from big grocery chains such as Landers, Rustan's, Savemore, and the like.
Just make sure that the items you'll order will fit the motorcycle's capacity, and that you have enough cash with you to pay the Partner Driver when he/she arrives (e-Wallet may not cover for the purchased goods)
MOTORCYCLE CAPACITY & DIMENSIONS

20 kg

1.6 × 1.25 × 1.6 ft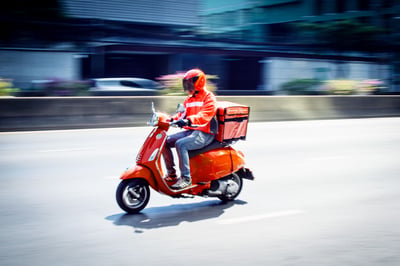 Follow These Simple Steps to Book Purchase Service
1. Select "Motorcycle" as vehicle of choice, and input the store as pick up and your location as drop off
2. Select "Purchase Service"
3. Choose when to deliver: "Deliver Now" or "Schedule" for later
4. Write your grocery list in the "Driver Notes" section
5. "Place Order" and wait to get matched!
It's that simple! Once you're matched, you may follow the next step!
Buying in Bulk From Your Suki?
Our MPVs and Light Trucks Are Ready for Pick Up!
On the other hand, if you plan to stock up on your supplies by ordering them from your suki — whether they're a local general merchandise store, or a sizeable shop in the market, Lalamove's big and affordable 4-wheel options, 300kg MPV, 600kg MPV and 1000 kg Light Trucks are here to help you with pick up so you don't have to go out of your home anymore!
To do a delivery like this, just follow these steps:
1. Contact your suki and place your bulk order
2. Arrive at an internal agreement on how you will be paying your preferred store (bank transfer or GCash may be great options). Please be reminded that our MPV or Light Truck Partner Drivers may not pre-pay for your orders, unlike their motorcycle counterparts.
3. Once done, you may now start booking your delivery by choosing among our 4-wheel options with the following size and weight capacities:
| | | |
| --- | --- | --- |
| 300 kg MPV | 600 kg MPV | 1000 kg Light Truck |
| 4 × 3.2 × 2.8 ft | 7 × 4 × 3.5 ft | 7 × 4 × 4 ft |

4. When you've already decided on which of our vehicles is perfect for your grocery pick up, input your suki as the pick up and your location as drop off
5. Choose when to deliver: "Deliver Now" or "Schedule" for later
6. Write a few reminders via Drivers Notes (such as landmarks, etc.), hit Place Order, and wait to get matched!
Done With Booking? Time to Coordinate With Your Partner Driver!
Once matched, we highly encourage you to keep in touch with the Partner Driver in order to make sure that he / she will get your grocery list right. If you're booking a bulky order with your suki, this may also help smoothen out the transaction to avoid miscommunication.
You can do this through our In-App Chat which lets you talk to the Partner Driver for FREE! No added cost to your phone bill. Once done with the grocery, the Partner Driver will be on the way to deliver it to you!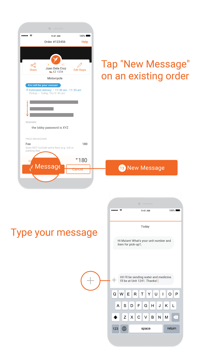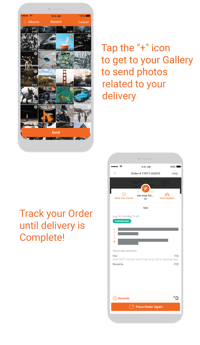 Groceries Arrived Already? Make Sure You Still Practice Physical Distancing!
We know you'll be excited for when the deliveries already arrive. Just remember to follow physical distancing and maintain a 1 meter distance from each other to stay safe . To do this, make sure to follow our simple guide: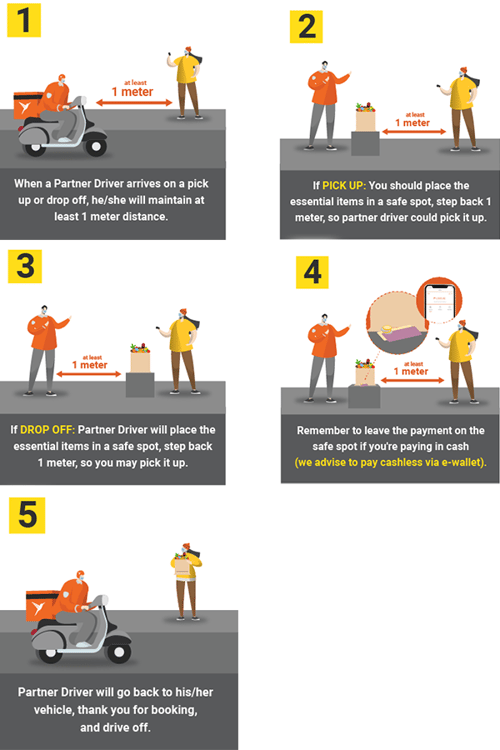 It's that easy! Simply follow these steps and for sure, you'll be able to get your grocery items fast, easy, and safely 😉
Enjoy one-time ₱100 off Lalamove promo code: LALA4W2020
valid for your next MPV or Light Truck delivery until August 31, 2020.
Want to have your grocery delivery now?