October's about to end, and we all know what that means… Halloween! And for a season filled with scary ghost stories, this is definitely not a ghost month for eager entrepreneurs. Make the most out of Halloween with these delivery business ideas that are sure to spell success for you!
Trick or Treat Goodies
Yummy and creepy - our kind of trick or treat! With kids going around villages and offices this time of the year, adults are out looking for cute or creepy Halloween-themed goodies to give out. Food delivery is always a good idea, and it's even better this Halloween!
If you're fond of baking, this would be the perfect time for you to whip up your best batch of finger cookies, blood-stained biscuits and pastries in pixie-dust. Set up an online form for orders, and have them delivered to your customer's doorstep in less than an hour with Lalamove's on-demand delivery service!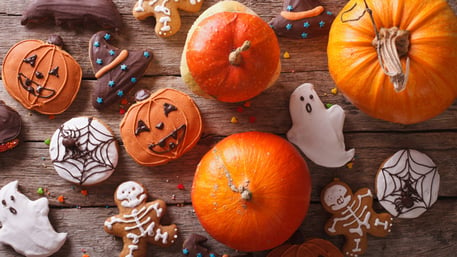 Costume Rental or Sale
The age-old tradition of dressing up for Halloween knows no age - from kids to grown adults, everyone just loves to look silly or scary once a year. Furry friends also get their share of the fun as their human companions get them costumes as well. With this, it's high time to help these fun-loving people get their 'stume game on!
Sell or put up for rent costumes of all kind - from scary ghost or ghouls to superhero or TV and movie characters, even memes and internet jokes, the options are endless. To give your customers a more convenient experience, deliver their Halloween costumes via Lalamove!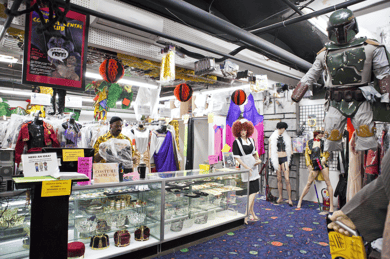 Halloween Decor
It's time to deck the halls with Jack o' Lanterns, and other Halloween-themed decors! If you're a fan of anything DIY, it's definitely your time to shine. Carved pumpkins with scented candles are all the rage this season. You can also make silhouettes cutouts of different Halloween characters such as bats, ghosts and ghouls that people can easily stick to their walls. And don't forget those swabs of cotton for that webbed-look.
To make these decors sell faster, you can offer them up as a bundle - partner up a few cutouts with a carved pumpkin and 3 pieces of scented candles, and you'll be good to go. For a faster transaction, deliver bulk Halloween decorations with Lalamove's delivery vans and trucking service!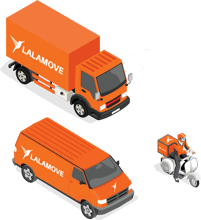 Try out these Halloween business ideas and offer them with a delivery option (from Lalamove, of course 😉), and your business will surely win this season!
Ready to make a spook-tacular time earning money from your business?