The answer to your search for the cheapest delivery van and truck rental that can be booked anytime, anywhere in Metro Manila is Lalamove! With the widest variety of vehicles, distance-based rates, and low pricing for additional stop, you can surely save money with our SUVs, vans, and trucks. Check out below to learn more about how you can cut cost with Lalamove, or click here for the full pricing information:
Right vehicle for the right price
You can book a 300 kg MPV, 600 kg MPV or 1000 kg Light Truck using Lalamove's mobile app (or via web app) - meaning, you can book a Toyota Innova (300 kg MPV) for your mid-sized items, a Hyundai Starex (600 kg MPV) for the bigger ones, or if you need a bit more capacity, you can get an L300 (1000 kg Light Truck). With these options, Lalamove gives you the opportunity to choose the right vehicle capacity for the right price. Goodbye, over-budget!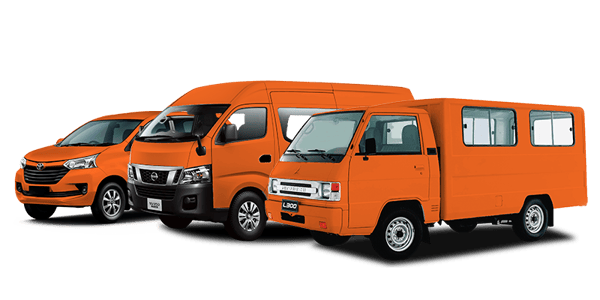 Distance-based rates
Unlike other on-demand platforms, Lalamove has a distance-based rate, not a demand-based one. This simply means that our rates are the same all day long, so you don't have to worry about demand surges (with the exemption of After Hour charge from 10pm to 6am). For those who are asking how much is Lalamove's delivery rate, here's your answer:
| | |
| --- | --- |
| 300 kg MPV | Base fare ₱250 + ₱20/km |
| 600 kg MPV | Base fare ₱350 + ₱25/km |
| 1000 kg Light Truck | Base fare ₱480 + ₱30/km |
Add up to 20 stops in a single booking
Ever wanted to have your deliveries back and forth without the high cost? Well, now you can with Lalamove's multi-stop feature that lets you input up to 20 stops in a single booking! With this feature, you no longer have to pay extra for the base fare - just add ₱50 per additional stop with any vehicle. Making those bulky back and forth trips just got easier and cheaper!
Try the cheapest on-demand delivery van & truck rental in Metro Manila now!