Craving for something but too busy to go out and buy it? Want that item from an online shop now? No need to worry. Lalamove's partner drivers will be able to buy ANYTHING for you with Purchase Service (previously known as Pabili Sevice).
Lalamove offers a lot of exciting services, from our fast 55-minute delivery, to cash on delivery, and to this one right here — Purchase Service!
Some of you would think that no single person is up for the task of buying things that you need in life (well besides your mom, of course). But our partner drivers will be happy to do that for you (for just P50, now that's a steal)! If you don't believe us, here are some of the reasons why this is crazy good:
Lalamove Purchase Service is CONVENIENT AND CHEAP
The fact that you wouldn't need to stand up from where you're comfortably seated is enough to use Purchase Service. To put it simply, it's the best tool for when you're feeling lazy. Also, with Purchase Service, you can buy not only your cravings, but ANYTHING UNDER THE SUN! Need to shop? Purchase Service. Groceries? Purchase Service. Surprise cake and flowers? Purchase Service. There may be other apps now that also have this kind of feature, but Lalamove has the most competitive price, starting at just ₱50 on top of your delivery fee (+₱60 30-minute waiting time charge)! Now being lazy is not only convenient, it's cheap too!
Lalamove Partner Drivers will PAY FOR YOUR ITEM IN ADVANCE
Once our partner driver accepts a Purchase Service, they know that they will be buying an item not over ₱2,000. They will be shelling out their own money to pay for your item in advance and when it is delivered, you'll just have to pay them the amount due. They wouldn't need to boomerang to your place to get the money, and go to the store and buy, and then back to where you are to deliver. Our partner drivers' details are shown on the app so trust would never be an issue.
Lalamove Deliveries could be TRACKED REAL TIME
GPS tracking is probably the most essential part of this transaction. This determines how long your food cravings or daily needs would be delivered to you. If you order food delivery from restaurants or buy something from an online shop, the delivery time always leaves you staring at the ceiling, trusting it will come. Not with Lalamove! We let you track and contact your driver for you to have a stress-free delivery experience.
Sounds exciting, right? Try it now by following the step by step guide on how to book Lalamove Purchase Service.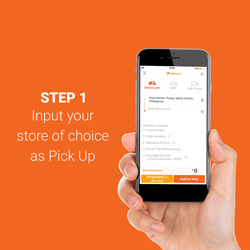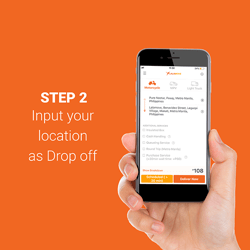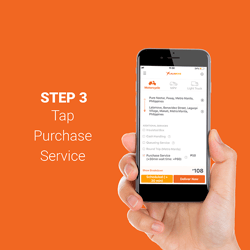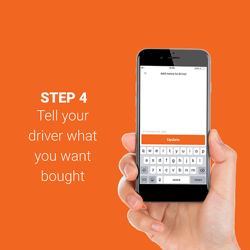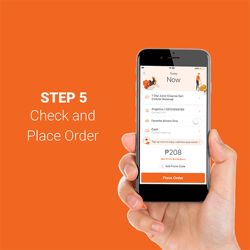 What are you waiting for? Book a Purchase Service delivery now!