You place your complete trust in a courier to fulfill your delivery needs and it's the courier's job to keep your item safe in making its way to the destination. Of course, you'll want to choose the cream of the crop when hiring courier services.
Good thing Lalamove is here! Here are the reasons why we have one of the safest delivery and courier service in Metro Manila!
Disclaimer: This has been updated last August 2020.
With our increasingly busy lives, anything that can simplify it makes it a must-have! Having our items both picked up and sent to our doorsteps lets us go about our lives seamlessly and also makes sure that the whole process of delivering is hassle-free. With the logistics game rapidly evolving, and companies like Lalamove being a key player to making delivery more efficient than ever, we can now say goodbye to "Next Day Delivery" as the quickest option. With Lalamove's wide range of delivery vehicles from motorcycles, MPVs and Light Trucks, you can now send anything around the metro with our same-day delivery within just 55 minutes.
This also means, Lalamove can be your preferred choice with running any last minute errands, sending urgent documents, sending a gift to your loved ones or simply getting shopping goods delivered home. And we do all this with safety and security as our top priority. Here's how we keep Lalamove deliveries safe:
Real-time GPS Tracking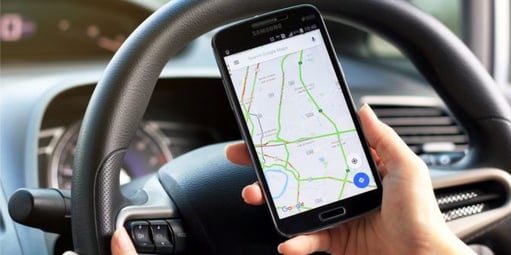 We all get a little anxious waiting for our deliveries to be sent to someone or when we're waiting for it to reach us. Sometimes it's not enough knowing that your parcel will be reaching you on a specific day - you want to keep an eye on its precise location too!
Say goodbye to relying on traditional tracking numbers, and know exactly where your goods are with our real-time tracking! Plus the added bonus of knowing your driver's details makes it all more secure!
Professional Partner Drivers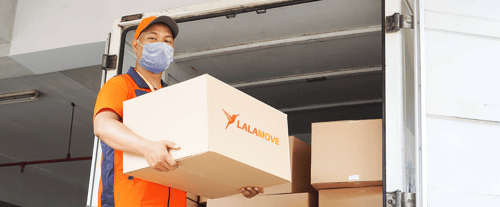 Lalamove takes pride in having the kindest and most professional delivery drivers in Metro Manila. This is through our extensive training and orientation that cover everything they need to know in terms of health and safety procedures, as well as delivery handling.
Aside from this, Lalamove conducts a thorough background check on our Partner Drivers which include the submission NBI clearance and the like. With this, we ensure that the delivery drivers in our platform are trustworthy to offer their courier services to our clients.
Fast Delivery Matching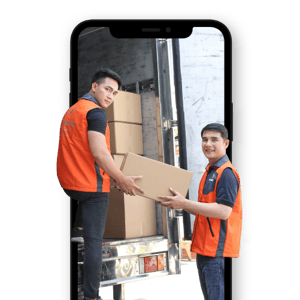 As cliche as it sounds, time is money for most of us. Every minute we waste waiting for another a delivery to arrive could have been spent more productively.
We all have those days where we could have left something important at home while we're already at work. Or it could even be needing to send an urgent document over to your clients. Why waste time making a trip down when you probably have 1,000 other things on your plate? With Lalamove, you can be matched to a Partner Driver in a matter of seconds! You can rest easy knowing that you will be matched to the nearest delivery driver to help with your needs!
What to experience Lalamove's safe same-day delivery?