In just the last couple of weeks, the coronavirus (Covid-19) situation has intensified globally. While the situation in Singapore till date is relatively stable, the week on week increase in coronavirus cases has become a growing concern.
As local government and health authorities revise manpower and travel measures, it is important to prepare for the eventuality of working from home (WFH). Here are some tips you can implement if you're a business owner developing your business continuity plan (BCP); or an employee currently working from home or serving your stay-home notice.
1. Set up your way for success with these 7 off-site working tools




Email works great in the confines of an office where you can contextualise information with nearby colleagues. However, working from home introduces a degree of isolation where email alone won't suffice; especially for complex and collaborative work.
The key is to use rich communication and collaborative tools. Some of the daily apps used at Lalamove might be familiar to you, some new, so have a peek at our remote tech stack:
Slack - Chat for business and an app integration hub
Ever tried following an email conversation? You don't have to, with Slack you can create channels divvied up by team, project and groups as you see fit. Have it be your one place for all important notifications such as calendar invites, Asana task reminders and even edit reminders from Google's productivity tools.
Zoom, Google Hangouts Meet - Video conferencing
Communicating over video is an improvement over voice chat, but there are still some limitations compared to face-to-face communication. Feature-rich video conferencing solutions provide screen share and whiteboard features so you can express your ideas clearly.
Asana, Trello - Plan, organise and delegate tasks
As you work from home, it is easy to lose track of your teammate's task. Asana helps you list down tasks and assign them to your team. You can also plan and keep track of task progress until completion.
Google Suite - Work on collaborative documents and spreadsheets
VPN Service - When you're on public WiFi and working on sensitive information
Have you ever heard of middle-in-the-man attacks? No? You probably didn't need to as your office network infrastructure is relatively secure. The same can't be said for employees working from home or on public Wi-fi. If this is of concern for your business, Virtual Private Network (VPN) should be part of your business continuity planning.
2. Remote Communication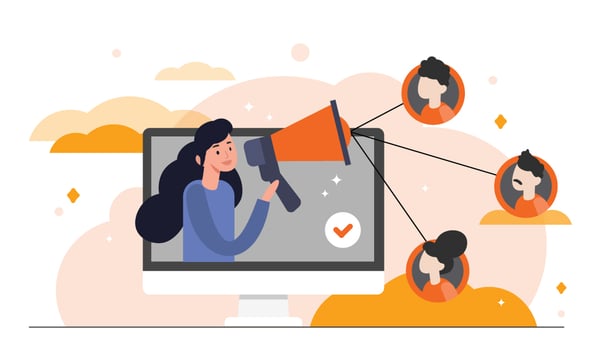 Short daily team call
Now that you have established a healthy network of rich communication tools, let's put them to use. A good first step for both managers and employees is to arrange for a daily catch-up call to align agendas.
Our team at Lalamove have a 30-minute call every morning to receive their daily task list. It's important to keep the meeting consistent and productive. We keep discussions concise and leave detailed matters for separate calls; avoiding wasted time. This provides a structure for employees who need more time to adapt; surprise, not everyone enjoys working from home.


Have a work buddy
If you fall in the latter category, having a colleague as a work buddy will help alleviate feelings of isolation and productivity drops. Don't take social distancing literally, schedule social video calls throughout the day and get your daily dose of interaction.
3. On-Demand Delivery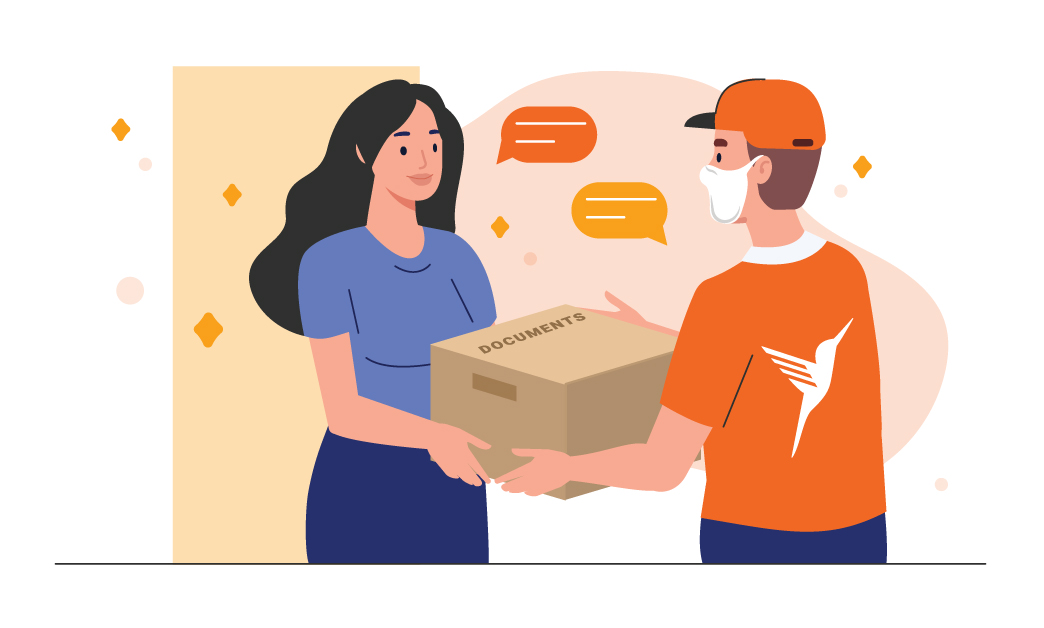 We can't solve all your problems but we can deliver what you need, when and where you want it on demand. As employees start to work from home, documents and equipment transport to and from the office need to be arranged and oftentimes need to be delivered urgently. Lalamove provides on-demand, same-day delivery right to your doorstep.
Apart from on-demand delivery, here are more advanced features you can take advantage of to solve your WFH challenges:
Multi-stop
With multi-stop you can deliver documents and parcels to up to 20 employees and/or clients in a single order. Customise delivery instructions for each of the 20 stops and have the delivery scheduled up to 30 days in advance.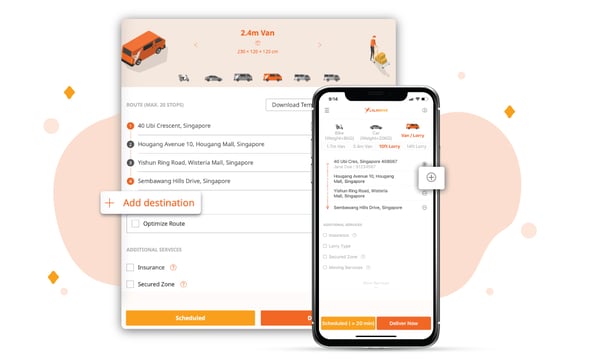 Purchase Service
The trade-off of working from home is that food and essentials just seem to disappear. If you're due for a grocery run, skip the queue and use Lalamove's Purchase Service to shop on your behalf.
How does it work? Simply set a shop location and your home address, select Purchase Service and share your shopping list and instructions in 'notes to driver' before you place your order. Purchase Service also works for eateries, so if you have a craving from a restaurant near your office, have it delivered!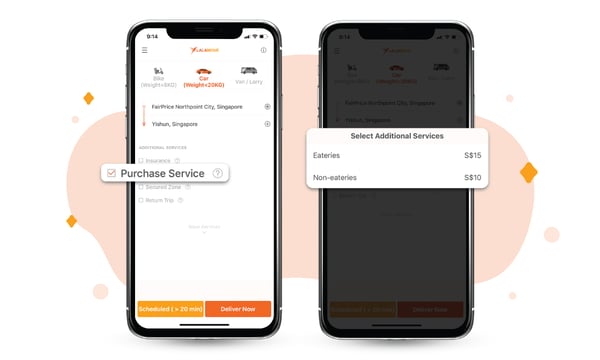 Want to learn more about how Lalamove can be part of your business continuity planning? Click on the button below.