The entire process of moving can be troublesome and full of hassle for many. Organising, sorting, packing and storing has to be all done as a whole while also making sure everything goes according to plan. Many of us try to find the easier way out by purchasing moving packages or hiring services that are not cost efficient and mostly inflexible. But, that's when on demand moving services come in handy! It gives you the space to plan exactly what you need to do-it-yourself.
There are many perks to a DIY move - you get to make sure you're in-charge and only pay for the services you need. Not being a professional mover also means, we need to understand what we require before we take on this responsibility. After all, we want to ensure we have a successful move with all items in tact. Read on to make sure you've got everything on this checklist ticked before your move.
Research on your options
With many moving services and companies around, you want to weigh out what's most important for your move. If you do not want to be tied down to flat moving service rates, on demand delivery platforms are perfect for you. Always pick the option that suits your needs and fits your requirements. With Lalamove's van service, you get the driver's help for the price you're paying for, maximising your cost and getting an extra set of hands. If you prefer having a peace of mind by booking your driver ahead, all you need to do is schedule your driver - as easy as it gets.
Getting items move-ready
Opting for an ad hoc, non-traditional moving service also means that we become responsible for the way the items are packaged before we hand it to the driver. Even though on demand deliveries are hassle free, we still have to take on the responsibility of making sure our items are securely packed before a move. Like all DIY projects, get crafty and buy the right type of materials like durable packing tape, bubble wrap or boxes. If you require wrapping service or advice on how you should be preparing your items for a damage-free move, simply check with the driver you're assigned to or speak to our customer service via Facebook chat, online inquiry form or Lalamove's hotline. It's always better to be safe than sorry!
Scaling for your needs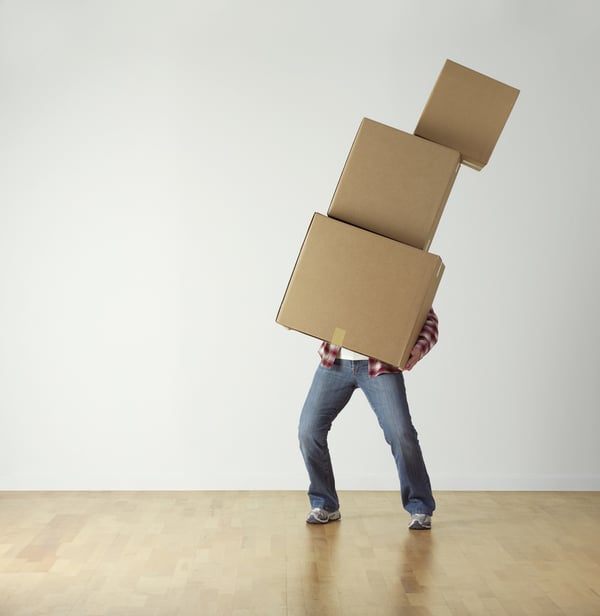 The whole point of a DIY move is doing it on your own, but with the heavy-lifting, we definitely need the help of extra manpower. Call on your family and friends over to give you a hand but in case you you prefer hiring extra manpower, simply add on the option of adding on helpers with Lalamove moving service and do not worry about having to lug your heavy goods by yourself. Preparing ahead for the big move will allow you to understand the amount and size of your goods, hence only pay for a vehicle type that will fit your items.
Enjoy 10% OFF your first delivery with Lalamove now!
Use code

"FB10OFF"

.