In our digitalised world, cash payments are quickly being extinct and it's only normal that you have an option to go cashless with your deliveries. So your wish is our command!
We have officially launched our wallet function for all users. This means you can easily top-up your wallets whenever you want within the Lalamove app itself.
How to use
Topping up your wallet cannot get any easier! To make it easier check out our step-by-step guide below: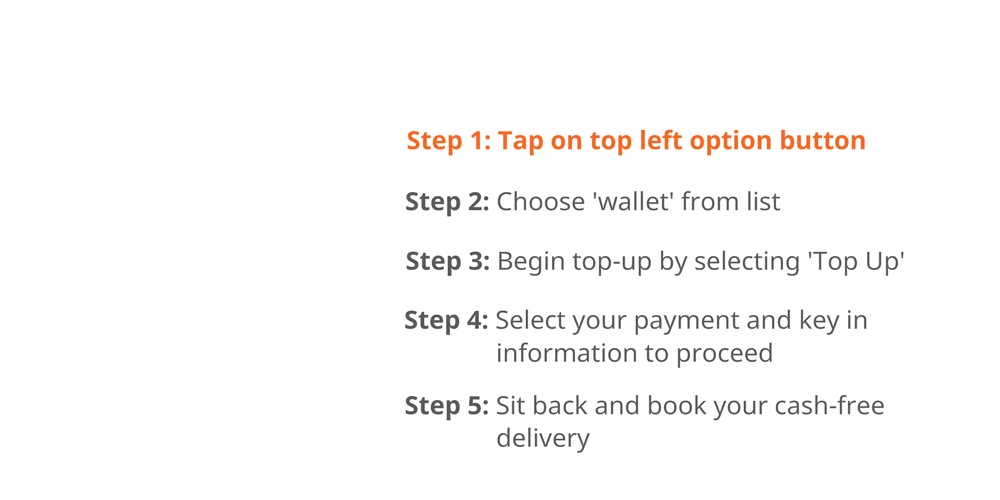 Type of payments cards for top-up
You can use a variety of credit cards to make your top-up:
American Express
Mastercard
Visa
UnionPay
JCB
Benefits
With this feature, you can take a break from worrying about having a low wallet balance or not having enough cash with you to pay for your delivery.
Q & A
What is the minimum top-up value?
The minimum top-up value is $300. At the moment you can only make top ups in sums of $300, $500 or $1000.
How do I make payment for my delivery after topping up?
Simply select 'Wallet' as your payment better before confirming your order. Your delivery cost will then be deducted from your wallet and no cash payment to the driver will be required.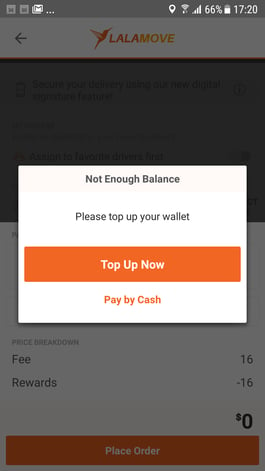 Why can't I top up a lower amount?
At the moment, this is not possible but stay tuned for updates about future changes!
Can I withdraw my wallet balance in case of non-usage?
Yes, you can submit your request HERE.
The following terms apply for every withdrawal from Lalamove's Wallet:
Admin fee of 5% of remaining value or $15.00, whichever is higher will be deducted from the credit.
Processing of payment would take 14 working days for full refund.
Will not be entitled to any benefits should you wish to re-open your account. (Applicable to Corporate customers only)
P.S. Do keep a lookout! We are constantly working hard to upgrade our platform for an even more seamless experience for you.