It doesn't matter what you want to send, the number of packages you send or where you're sending them – we all want to is save money. The cost of shipping can heavily influence your choice of delivery method and the services logistic company offer. That's why it is essential to find a delivery method that is worth your money. Lalamove's mission is to not solely delivery goods but also provide cost-efficient logistics service with superior quality to every users. So, if you're looking for ways to save money while delivering your goods with Lalamove, you are reading the right article.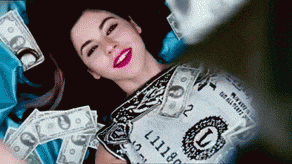 First things first, choose the right vehicle type. Lalamove has motorcycle for any items less than 10 kilograms such as documents, small parcel, and food. We provide van for of items weighing up to 500 kg, as well as truck for consignment weighing up to 900 kg. It is essential to choose the vehicle according to your goods avoid unnecessary cost. You surely don't want to pay for a van to deliver few pages of paper documents, right? All these processes can be done through the Lalamove mobile application.
Second, add additional services only if you need one. Lalamove offers users a lot of additional services to customise each needs such as, multi-point drop offs, Lalabag and many more. Some of these services do require extra charge. Thus, only add if it's something you require and is worth the cost rather than risk the quality of your goods.
Third, pay as you go. Lalamove is an on-demand delivery which mean you only pay based on the services they use. In the long run, this is the biggest cost saving source for users as they don't have to buy your own fleet or paying full time drivers regularly while in fact, they are not always delivering goods. This sharing economy method offers win-win solution for both drivers and users to fulfill each other's demand.
All in all, let Lalamove deliver for you now! Your time, convenience and flexibility are more valuable than the delivery cost. Leave all your delivery hassle to Lalamove and we will ensure that your packages are well received by the recipients.
Enjoy

5% OFF

your first delivery with Lalamove now! Use code

"DISCOUNT5".