Are you looking to spruce up your home with a trip down to IKEA Tampines or IKEA Alexandra soon? We all know that no home renovation or redecoration is the same without shopping at IKEA and Lalamove is here to make sure your experience is complete with on-demand or scheduled delivery. Yes, that means taking your goods home on the same day! We share with you why you should Lalamove It from IKEA Tampines and IKEA Alexandra today!
BONUS: Not sure how to go about booking your delivery? Reach out to our team at IKEA Tampines to assist you with deliveries and even store your scheduled deliveries! We're located at Level 3, right after you check out.
NO HIDDEN FEES! PLUS SAVE OVER

20%

!
NO ERP AND CARPARK CHARGES + MANPOWER INCLUDED FOR IKEA TAMPINES ORDERS
Are you sick of additional fees that pile up after you've confirmed a delivery service? With Lalamove, you can enjoy transparent rates for a full-fledged delivery service (that means no additional miscellaneous fees like ERP and parking). Plus all our van orders come with COMPLIMENTARY help from the driver so you don't have to be lugging all the goods on your own. In case you've bought more than anticipated, you can also add on additional helpers within the same booking. This way you have visibility on the extra charges before you even confirm the booking.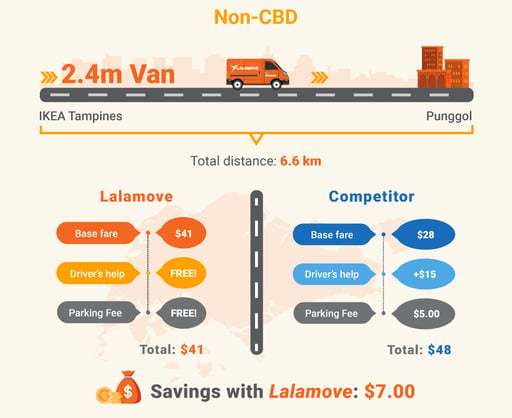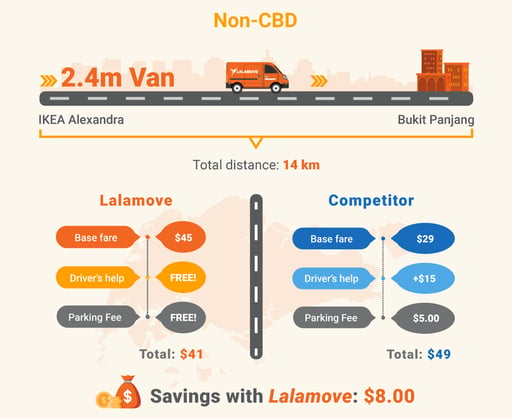 CUSTOMER SERVICE SUPPORT BEYOND WORKING HOURS
Even in our digital era, a human touch is everything, especially when you require support and assistance for your order. Understanding this, our customer service team operates from 8am to 10pm everyday (yes, even on Public Holidays!). When you have enquiries or need help with your order, our Customer Service team is here to assist you!
We can be reached at 6631 8383 or info.sg@lalamove.com.
PAY LESS AND PICK THE VAN SERVICE YOU NEED
Why pay for the full load of a large van when your IKEA furniture or homeware can fit into a smaller 1.7m van? Lalamove gives you the option of picking between 1.7m or 2.4m van depending on the size and/or quantity of your items so that you're only paying for the service you need!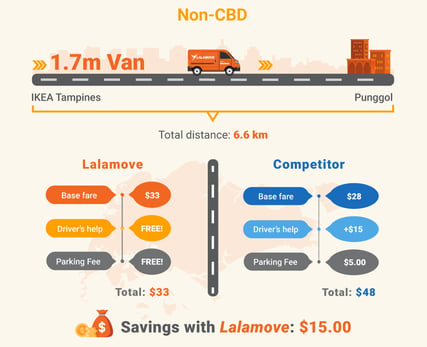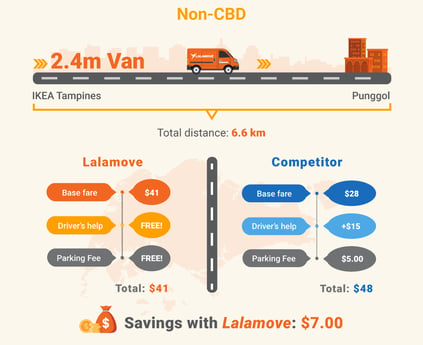 Now that you know why you should be using Lalamove, don't forget to check out the 3 delivery hacks you need to know before your next visit to IKEA Tampines or IKEA Alexandra!
Download Lalamove before you head down to IKEA next time and take advantage of our hacks!