Last mile delivery is a major issue for businesses, especially those requiring delivery from warehouses to customers such as e-commerce. The issue is fundamental in that it deals with efficiencies in the delivery logistics itself whereby they are not done in bulk and in batches for obvious reasons. The issue has been coined "The Last Mile Problem".

The Last Mile Problem is essentially bridging almost literally, the last mile of delivery for goods from distribution hubs to end users — the customers.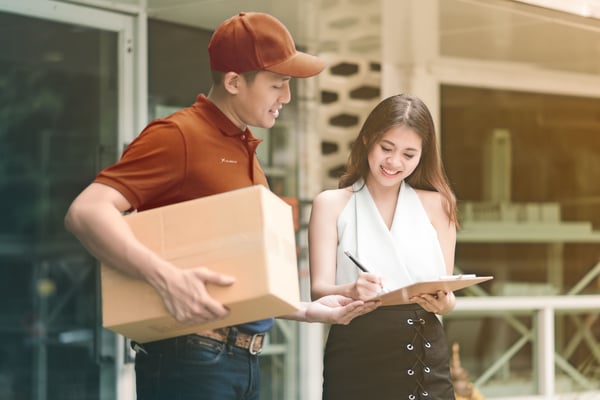 While the global logistics system is capable of transporting large amount of goods in cargos from miles across the world, it is the last mile that is often the biggest issue. The last mile delivery experience is especially important in terms of providing customers with a service that is personalized, efficient and convenient for them. This experience can directly affect a company's ratings, reviews and eventually its reputation.
There are countless problems that last mile delivery faces. As shopping online has increasingly become more convenient and practical, the shift from brick and mortar to online stores has also been increasing.
Businesses have been trying to live up to customers' expectations. According to beverage industry, research has shown that 28% of total delivery cost comes from the implementation of the e-commerce last mile delivery. This is mainly due to the inefficiency of delivering goods. Factors such as incorrect address, difficulty finding locations, no one at home to receive orders, likelihood of returns and many other issues. All these add up to the cost and time involved in last mile delivery.
This is why, businesses constantly want to improve the quality of experience by incorporating latest technologies to optimize their services. While businesses are doing their best to reduce this cost, most companies will choose to provide a better experience by looking into high-technology system despite the cost.
For businesses delivering fresh goods, it is ideal that they reach the customers immediately when they are at home, as the goods cannot just be left to rot on the customer's' doorsteps while they are at work.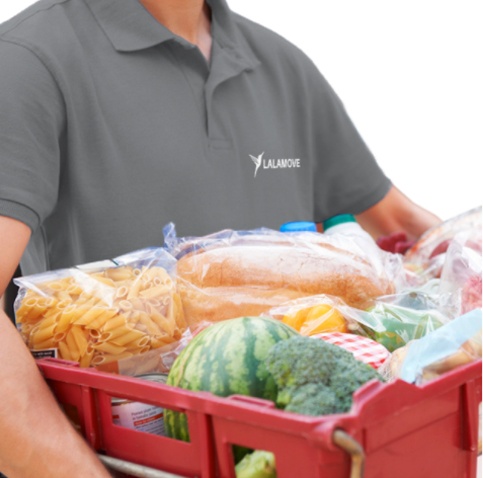 While for online retail stores, traditional delivery hours operate from 9am-6pm and this is the time when most people are still at work. According to E-Commerce Nation, 20% of deliveries fail on the first attempt when delivering to residential buildings mostly due to the fact that no one is at home and the parcel could not fit into the mailbox. No doubt it is possible to deliver to the office but that creates another concern of lugging your parcel home (especially when you shop too much) or simply because you want to be discreet about your buys.
Lalamove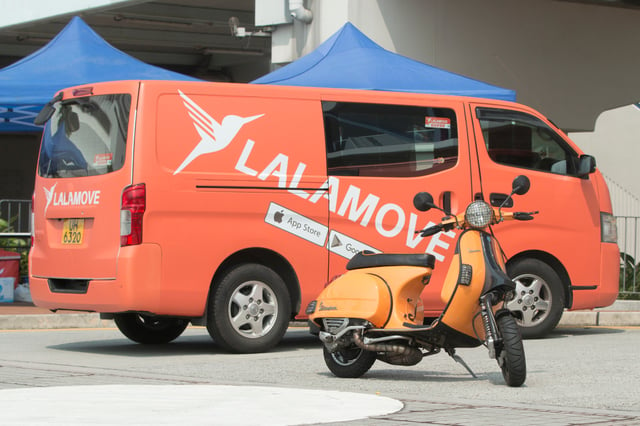 This is when Lalamove comes in handy. We are an on-demand logistics delivery platform that provides solution to your last mile delivery problem. We match users and drivers to provide vehicles for your business delivery needs so you do not have to worry about managing your own fleets.
Flexibility
Cost effective and here to improve your bottom line, we provide you with drivers and vehicles so you save as much as 70%! We offer 24/7 door-to-door courier and delivery services, useful even for time sensitive goods and urgent deliveries. With a 99.5% fulfilment rate with our trained professional drivers, you can be assured that your goods will be delivered.
Increased Efficiency
Furthermore, we help you increase your efficiency and customer's satisfaction by providing on-demand deliveries. That is, should your customers request a specific time for delivery, no matter what time of day - we can help. We also provide real time tracking services, delivering within an hour and providing multiple additional services such as lalabags/insulated bags to keep your goods fresh, multiple drop off points of up to 20 locations per driver and even queuing services to pick up, deliver or process an item.
Exclusive Perks
Be our business partner and benefit from exclusive business programs, perks and rebates with an account manager to take care of every need. Cashless operations make the ordering process fluid and convenient. Goods are even insured during it's entire journey so you have nothing to worry about!
Lalamove makes a difference
If you find that you business is currently suffering from the Last Mile Problem and that other options such as private fleets is out of the question, then consider letting Lalamove handle your deliveries.
Try Lalamove for your business and see the convenience it can bring.