Singapore's first B2B online marketplace
EEZEE is Singapore's first B2B online marketplace that connects sellers to buyers for industrial hardware and business supplies. This is a one-of-kind platform that simplifies the way businesses work and get access to supplies. Traditionally, the process was lengthy and troublesome - having to source for suppliers and negotiate for the best rates all while making sure you take into account the delivery and processing times. This is exactly why Eezee's fully-integrated platform becomes an instant lifesaver for businesses seeking to run smoother operations - by allowing business shoppers to compare products, get an instant quotation and arrange delivery of their items all with just a few clicks.Hence, speed and quality is a crucial factor for both Eezee and its customers with a reliable and trustworthy delivery network being key.
"Managing a fleet with a variety of vehicles will be time-consuming and capital intensive. That's why we chose Lalamove." - Ping, Marketing Executive, Eezee
Quick Facts
Industry

Ecommerce (online marketplace)

Challenges

Unable to ensure speed and quality of deliveries to businesses

Unreliable logistics partner with high cancellation and fulfillment problems leading to loss of business

Allocating resource for private fleet is especially difficult as a SME who is running a lean business

Benefits

Flexibility: Vehicle types for every need and size of item

On-demand: Deliveries can be made at any time, providing maximum convenience to customers and Eezee

Agile: Items can be delivered within the hour or prepared ahead via a scheduled delivery

Solution

Picking Lalamove as their preferred delivery partner
Why delivery service provider is crucial?
The customer experience is one of the highest priority for Eezee, seeing as it aims to revolutionise the way businesses seek for suppliers and quotations within a single platform. They realised that businesses need such items and supplies fast and with as minimal friction as possible - there is no time for back-and-forth discussions or having to entertain long threads of emails just to get a quotation. The ability to receive their items within 2-3 days from quotation date is also what sets Eezee apart, with the efficiency and convenience of delivery being one of the pillars of their ecommerce business. This being the case, poor deliveries can completely ruin first impressions and the the overall experience for the customer - ask anyone who has had to go through the hassle of having to coordinate and settle a lost or damaged parcel. This means lost business as customers do not return to the platform in order to simply skip the troubles and delay that comes along with the delivery process.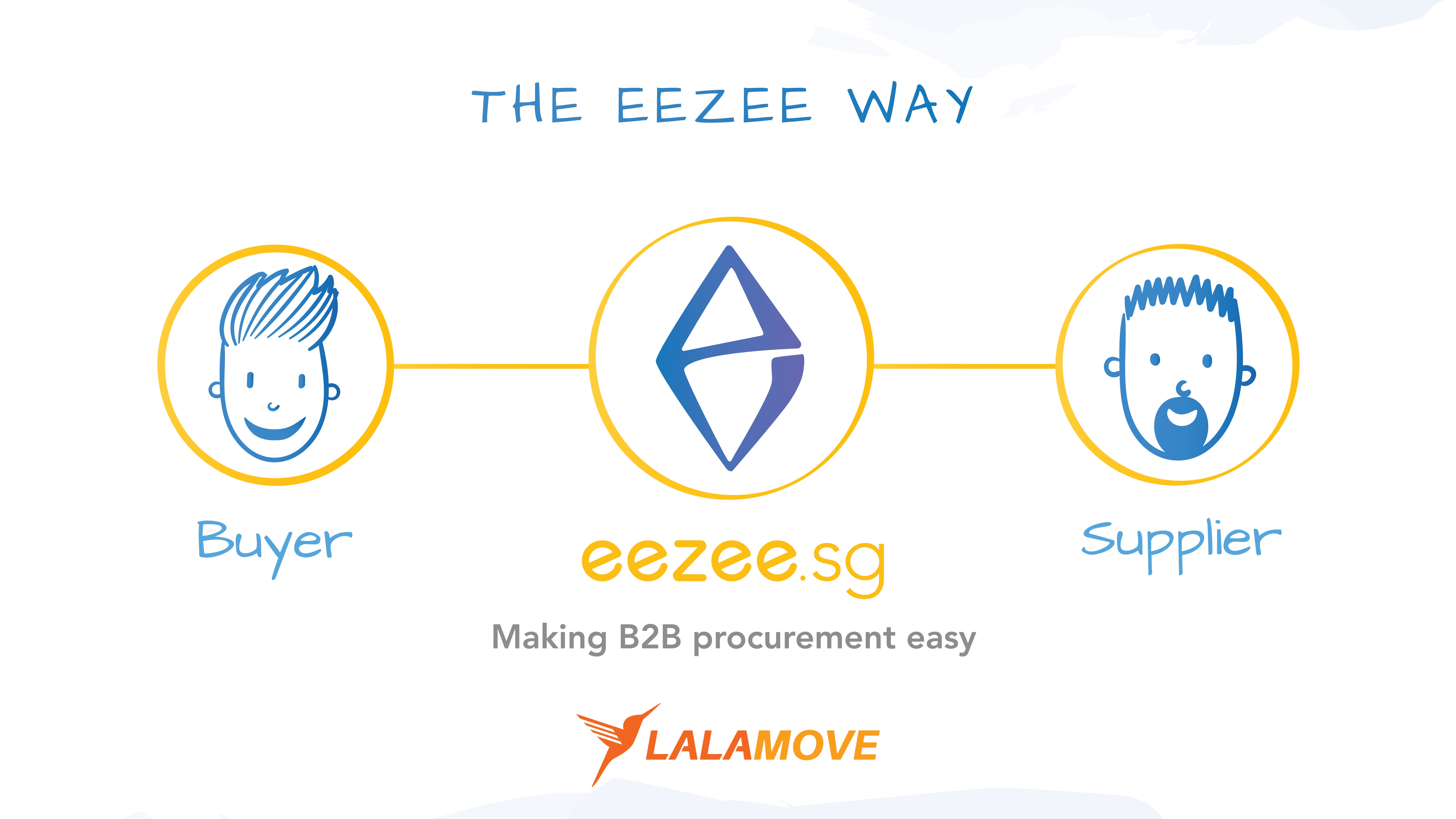 For Eezee, an in-house fleet was out of the question due to it's vast catalogue of over 16,000 products which vary in specifications and dimensions. Also, having a fleet on payroll was not an efficient and effective solution for an on-the-go ecommerce business like Eezee. Without a private fleet, Eezee needs to rely on a trusted delivery service provider that will not only exceed Eezee's expectations, but also the customers'.
How Lalamove fits in?
"Lalamove has been a great help in our daily operations and complement Eezee well, we appreciate the continued partnership!" - Claudia, Operations Manager, Eezee
Before giving Lalamove a try, Eezee did try out other delivery providers. "With other delivery providers, we experienced last-minute driver cancellations, unfulfilled delivery requests and inflexibility of arranging special requests." - Claudia, Operations Manager. This, therefore, becomes a liability for Eezee to bear if delivery is not up to standard. With Eezee's primary focus on providing supplies to their customers efficiently, a reliable and trustworthy delivery network is critical to the smooth running of its operations. What was most appealing about Lalamove was its 55 minutes delivery promise and the affordable rates for an on-demand delivery service.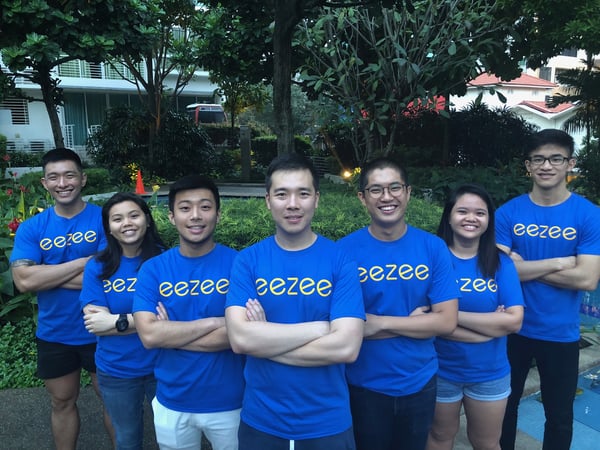 "It was too good to be true till we gave Lalamove a try ourselves." - Logan, Co-founder, Eezee
Lalamove's wide range of vehicle options from motorbikes, cars, vans and lorries helped Eezee manage it's delivery needs for different products of all shapes and sizes - they were even able to get the bulkiest and heaviest machinery and appliances delivered without worrying about size or weight limitations. Being able to get a driver assigned to their orders within seconds without having the need to worry about unfulfilled delivery jobs or driver cancellations allows Eezee to run its operations completely worry-free.
Moreover, real-time tracking function is useful for Eezee to make sure that their products get transported on time with visibility on its whereabouts and even (ETA) estimated time of arrival - ensuring that their products are safe and sound and delivered successfully. Eezee can also assure added security with customers being able to sign off when they receive their item(s) with Lalamove's Proof of Delivery feature and the insurance policy that is included in every delivery order. This way, both Eezee and their customers get to have a fuss-free delivery experience with the guarantee, speed and convenience that comes along with it.