When I was a child, I lived with my Grandpa and Grandma in Nantou- a small town in Taiwan. My Grandpa was a KungFu master in a Martial Arts Museum and there were so many needy people lining up outside our house.
My Grandparents were as busy as bees. One day, on our way home, grandpa brought me to that grocery store near the lane and bought me some snacks. We rode a motorcycle together and traveled to a park nearby. This was one of my most memorable moments, but I was always puzzled about the grocery store that would never run out of store when there were so many people buying snacks. This childhood uncertainty had been all over my mind. One day, I was in elementary school, a small van parked outside the grocery store front door and dropped off some boxes of cartons. I was very curious about what they were doing. I asked a man moving cartons while smoking a cigarette, "what are you doing? (in Taiwanese) ". He replied me briefly: " delivery!!! (Taiwanese)" Once all goods had been delivered, the middle-aged man hopped on his van and drove away seconds after.
"Delivery? what do they do exactly?"
The threat of convenience store
Good times never last long. Convenience stores are threatening the grocery store businesses. The convenience of 24-hour services and exhaustive product range win the hearts of the Taiwanese people. These few years, small grocery stores in Taiwan are vanishing. Most of them are replaced by large and popular chains like 7-11, FamilyMart and OK convenience stores. Time changes the consumption habits in Taiwan. Convenience stores bring convenience with less human touch than grocery stores used to. This do motivate me to pursue my career in Taiwan logistic industry and promote warmest human connection in Taiwan.
Changes in logistics
In wave of revolution and evolution of logistics processes, there have been a lot of changes in "delivery". The only thing unchanged is a remaining day and night delivery service. This make people's lives so convenient. "While people enjoy this convenience, have they ever worried about the delivery man's life quality before? Do anyone care about workers' employment situation and income? "
I started my career from the logistic industry to understand the industry, I spent about 8 months working as a driver in 5 different industries - express cargo , logistics, newspaper in Taipei City. I found that these jobs are challenging and the people in the industry deserved our respect.
The newspaper delivery
As long as you have subscribed to a newspaper, every morning, before you go to work, you will receive a newspaper in your mailbox that you could bring along with you, in order to make your commute time smoother. The newspaper delivery man start working at 3:30 A.M. preparing his round. He's ready to go out and start delivering at 4:00am. They deliver newspaper before the sun rises. My point here is that I believe not much people are willing to do this kind of job, and in the meantime, we're enjoying this service without spending a minute thinking about how hard it can be.
Delivery in catering service
For the Bento (lunch box) delivery industry, the peak hour is noon. The process is the following one: they collect all the Bento lunch boxes from restaurants, and start a race against time, delivering as fast possible during this time window people staying at the office. Delivering food, keeping it warm and making sure it still looks like something you can eat can be challenging. If the food is cold, the customers will absolutely be disappointed. If it gets spilled, same story. As a demanding customer, we should be grateful for being delivered in minutes.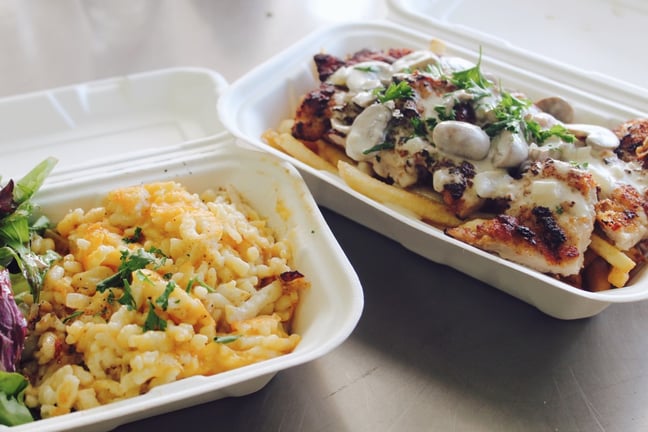 Cargo logistic
Being a cargo delivery driver can be challenging too. Every morning, they need to consolidate all the parcels, prepare their route, and then hit the road, despite typhoons or heavy rains. Again, this is about having consideration for others, especially for this kind job. Hard worker for high quality service.
Working in logistics sectors
People may think it is ridiculous for a National University Institute of technology student to spend so much time in this industry which is not generating a lot of interest. However, from my experience, I would like to share a message full of inspiration to all students and young professionals: I learned to respect all working class along this time spent in this industry. It showed me humility and how humble we should be.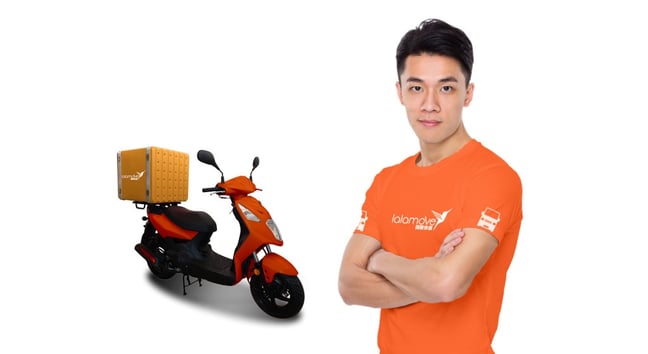 Joining as a delivery driver
Early 2015, I joined a delivery company as a "part-time express delivery driver" that triggered my curiosity. Completely different from other logistics company I came across in the past. It was my first experience as an "express delivery man". After I arrived at lalamove, I found my self in an organisation full of young and energetic people. After I got interviewed, I was encouraged to take a professional driver training. Their vision and passion as a start-up showed me the way and opened up new opportunities.
The driver's journey
Initially, I was riding a motorbike and tried to deliver goods to people moving in their new home around Taipei. The Standard Operation Procedure (SOP) was different from other traditional logistics company. The goal here is to provide a bridge between drivers and users in order to provide on-demand delivery service. In addition, Taiwanese can use either desktop and mobile to access the service. If you own a motorbike or van, you can be a Taiwan delivery expert after training, leading you to literally own and manage your own business.
Nowadays, people tend to live more and more in a busy environment. This innovative express delivery service allows drivers to be flexible, manage their time as they were their own boss and generate income. It's been widely embraced across South East Asia and China because of the freedom it provides. Easy peasy. Naturally, and through technology, drivers found a innovative and creative way to find jobs. I believe that this innovation is not only a service, but also a trend. The logistics industry revolution has just begun. Many challenges are still waiting for this type of business model, in the meantime, it already improved the everyday lives of many drivers.