Hong Kong based on-demand delivery app Lalamove is reaching out to its customers alongside Bangkok Breast Cancer Support Group during Breast Cancer Awareness Month this October. A door hanger flyer will be dropped off with every Lalamove delivery this month to encourage women in the community to self-check their breasts.
The pink guides, in both Thai and English, can be hung up, whether on a door knob or in the shower. Women can follow the instructions on how to exam their breasts by looking in the mirror and by touch when standing up or lying down. There is also a contact number and website for Bangkok Breast Cancer Support Group, which has been run by expatriate volunteers for around 17 years at the Queen Sirikit Centre for Breast Cancer Foundation at Chulalongkorn Hospital with a weekly clinic at BNH Hospital too.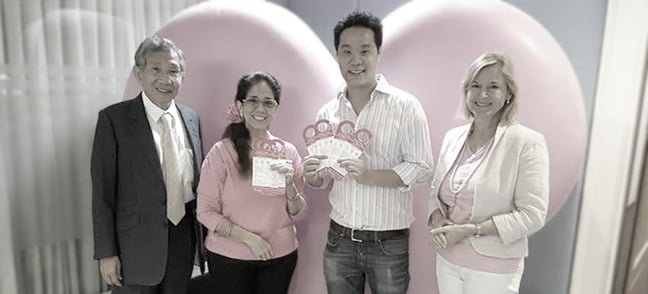 Breast cancer is the number one cause of death for Thai women, yet has a 90% survival rate with early detection. Unfortunately, in Thailand many women are diagnosed at an advanced stage. The Lalamove leaflets aim to not only raise awareness, but activate women into routinely checking the health of their breasts and seeking sooner rather than later if needs be.
Lalamove is proud to be using its delivery services to better the health of the community it serves and support a positive cause for women.