5 tips for easy house shifting in Dhaka with Lalamove Delivery Service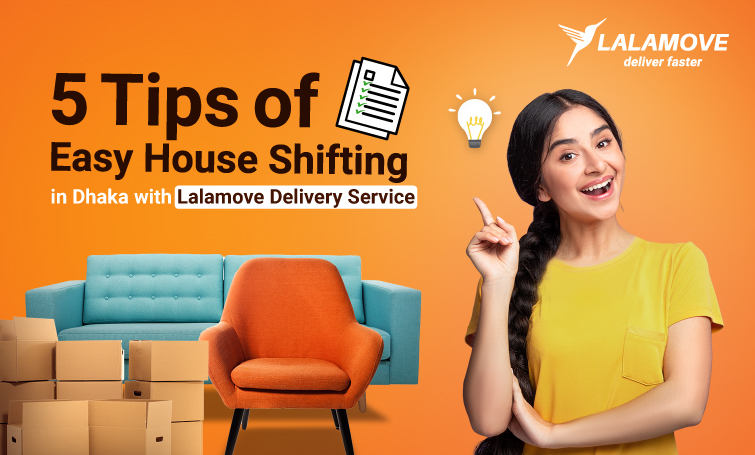 In the midst of the hustling life of a city like Dhaka, people are occupied with their to-do lists and set priorities. But when it comes to prioritizing any particular task, we often start to act right at the last minute and that is when we encounter a bunch of mishaps. For instance, house shifting! Whether you live alone in the city or with your family, the process of house shifting sounds quite intricate and gets costly if you take the help of other home shifting services. If you want to save money but find yourself clueless about starting the process, Lalamove is here to give you 5 key tips on an easy and affordable house shifting solution.
Arranging house shifting essentials:
What are they? Huge Carton boxes, old newspapers, nylon ropes, jute bags, polythene wrappers, cork sheets, etc. There are different sets of goods based on categories in a home and for each category, there are several types of products that need specific types of packaging materials for house shifting. For example, to avoid cracking or breakage of any delicate items, it is crucial to wrap the items with old newspapers and place them in the middle or top parts of the carton box. To avoid any stain or breakage on the furniture items, best to wrap them up with huge polythene sheets and tape. To ensure the safe delivery of your electronic items to your new place, do take the help of cork sheets before packing them in any huge carton box.
Take it or leave it for delivery service:
Staying at a place for quite a long time includes having necessary and unnecessary items. It can be an old antique painting that doesn't go well with your new house's aesthetics or a two-decade-old refrigerator you wanted to get rid of for centuries.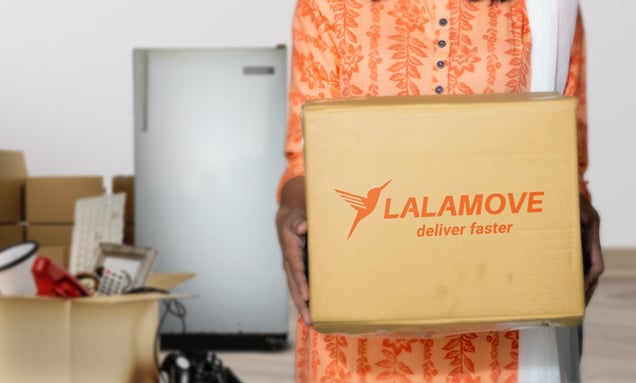 Also, let's not forget the amount of unwanted old plastic ice cream containers that you stacked up in your kitchen corner for months and years! There are plenty of useful and crucial things in a house that we believe but while house shifting, you need to stop showing your biases towards them and question yourself, "What do you need?" "Can I afford to get a new one in no time?" or "Is it a waste?". After getting done with the self Q/A session, select the ones you want to keep in your new place in one section, the ones you will throw away in another section, and the ones you want to send away by delivery service in another section.
Key step of house shifting "Declutter":
After your thorough selection process of take it or leave it, now it is time for you to declutter! How? The products that you selected to get rid of, plan and decide whether to sell them off or send them away to your close ones or known ones and parcel them with Lalamove! Also, Lalamove App offers a wide variety of vehicles to help you deliver small to bulky items in no time. Find the app from your phone, book a bike for your old painting, and send it away to your friend's place who loved it before, or sell it to a thrift store. Don't forget to parcel your leftover plastic containers too! Deliver it to your nearby recycler's shop by Lalamove right away at the cheapest rate!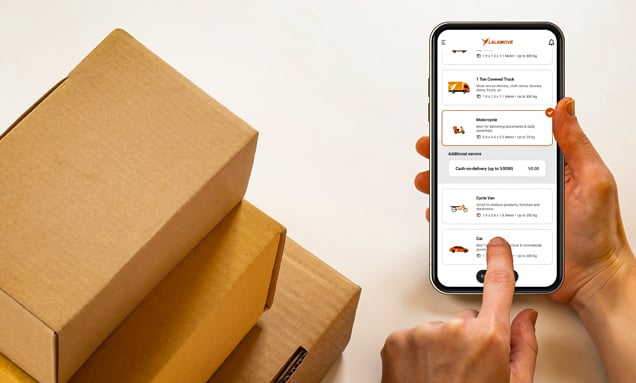 Book a pickup truck with prescheduling:
While you are going through the tiresome process of wrapping and packing things, it is crucial to have peace of mind to avoid things getting left out. So to avoid the stress of moving out on a due date, rent a pickup truck in advance. Lalamove app gives you the option of renting a pickup truck in advance where you can pre-schedule your delivery date and have all the necessary information about your assigned driver ahead. Not only that! Lalamove app also gives you the option to rent more than one pickup truck at a time according to your needs!
Get labor for house shifting assistance:
One of the crucial and most important resources of the house shifting process is hiring skilled laborers. There are many heavy products that need to be loaded and unloaded by following the right techniques and they should be well aware of the don'ts of this process. Lalamove helps its users get easy access to hire laborers through its platform. To hire laborers from the Lalamove app, go to the additional service section and tap on the labor option or house moving option based on your need while placing the order. Done! You are now all set to move to your new place!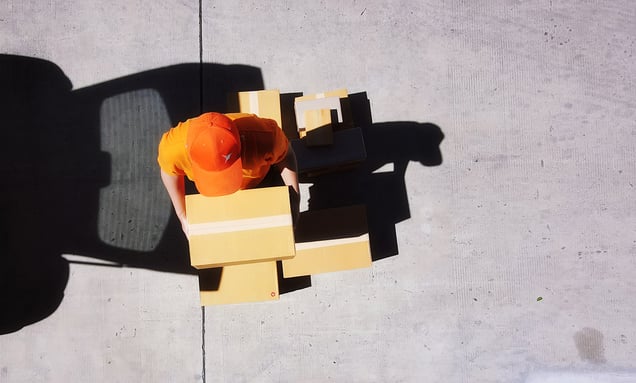 Bonus tip: Keep limited necessary items for use before actually shifting to your new place. When packing we often forget that even before moving to a new place, we need to keep a few things on the side and leave it for packing at the very end. Such as pairs of clothes and shoes to wear, hygiene products, a few pieces of crockery, etc.