Lalamove and Bproperty shook hands to ensure a better home-shifting experience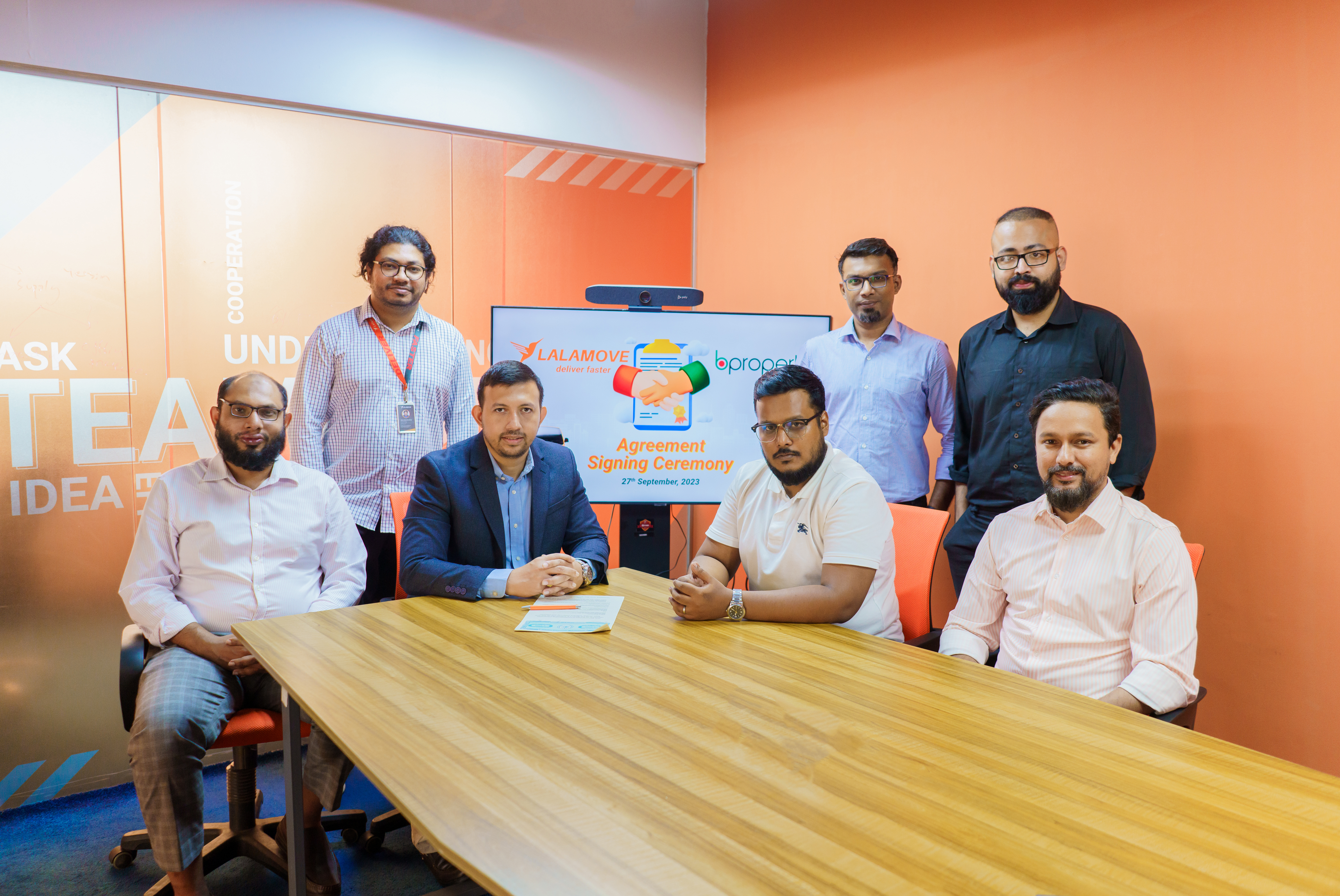 Lalamove Bangladesh Ltd. has recently signed an agreement with Bangladesh's largest real estate service platform Bproperty Limited. Through this agreement, the parties aim to provide an efficient and affordable house-shifting experience to its consumers.
Bproperty Limited is an online platform where one can choose their dream home virtually. Bproperty is the first real-estate service platform from Bangladesh that provides users with solutions on buying, selling, and renting real estate property. Bproperty can offer users a wide range of options for new apartments and houses based on user preferences. Starting from 1-bedroom to 6-bedroom houses, there are plenty of houses enlisted from different parts of Dhaka in the platform so that users can get access to choose their new home according to their preference of location, size, and budget. Not only that, Bproperty also offers home loans that can help users get their dream home sooner.
Why this collaboration?
From the beginning of Lalamove's journey in Bangladesh, one of the prominent services that they have been providing to their respective clients is the house-shifting service. Lalamove offers a wide range of house-shifting packages where one user not only can rent trucks for their delivery but also can hire laborers or extra helping hands to load and unload their products according to their convenience. The core idea of Lalamove has always been to ensure a seamless delivery experience at an affordable price.
On the other hand, to make the house-shifting process easier, Bproperty has decided to collaborate with Lalamove to ensure faster delivery of their goods at the most affordable rate. In a capital city like Dhaka, the cost of transportation is higher and to make it more convenient for the people in need of big delivery, Lalamove offers a wide range of vehicles at the most affordable rate. Among them, the most popular ones are 1-ton pickup trucks and 1-ton covered vans. Users can also add laborers according to their needs of loading, unloading, and other necessary house-shifting tasks.
What Bproperty and Lalamove is offering?
With the vision of enhancing service quality and ensuring customer satisfaction, Bproperty, and Lalamove Bangladesh have come up with an exclusive discount coupon benefit that will be available only for the respective Bproperty service users.
Users who will be shifting to their new home through Bproperty will get the chance to book a truck and avail of other additional home-shifting services at an exclusive 50% discount from Lalamove. At Lalamove, Fare for 1 ton open trucks starts from Tk 640 only and the house-shifting packages start from just TK 1999. With this lucrative offer, one can save a hefty amount of delivery and labor costs during home-shifting and can enjoy a hassle-free experience.