10 Christmas Fun Facts For The Holiday Season! | Lalamove Malaysia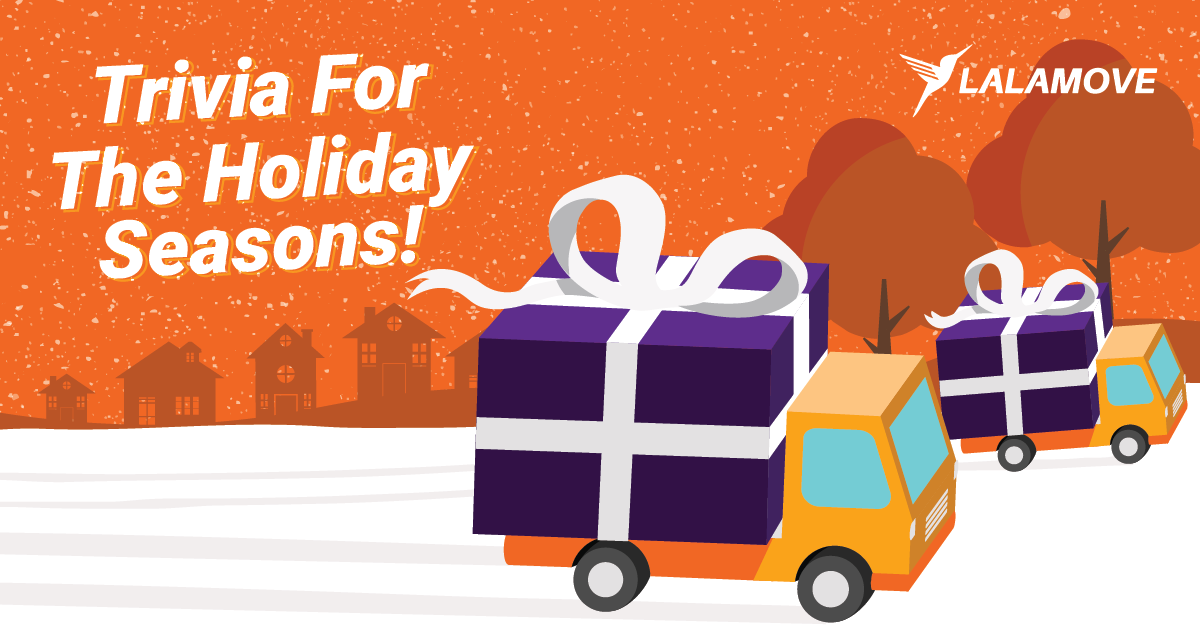 We totally get it if your Christmas spirit is off the chimney. After all, the most wonderful time of the year is merely a week away from now!
This holiday season, be prepared to impress your family, friends and guests with these Christmas fun facts.
Regardless of starting a verbal exchange or holding a conversation, these facts will surely keep the holiday spirit alive while you bond with the people close to you.
1. Santa looks jolly, thanks to Coca-Cola!
Did you know that the Santa we all know of hasn't always looked this jolly?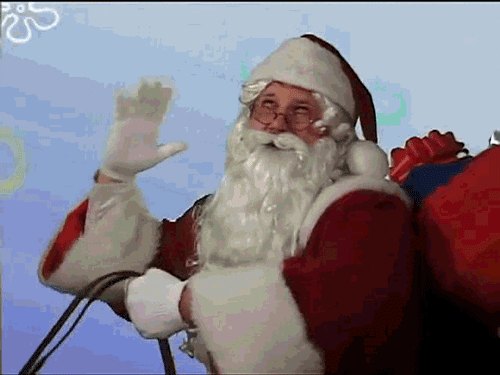 In fact, Santa had a spooky image before Coca-Cola came and changed the image.
In 1931, Coca-Cola decided to use Santa's image for their advertising campaign. The beverage company hired an illustrator named Haddon Sundblom to portray the character for their advertisements in magazines.
Today, children from around the world look forward to hugging Santa and sitting on his lap for the compulsory holiday season photo op.
And we can thank Coca-Cola for their intuition to parade a family-friendly version of Santa almost 9 decades ago!
2. Busiest shopping day of the Christmas season? Not Black Friday!
The day after Thanksgiving, or more commonly known as Black Friday is famous worldwide for its mega sales.
It's the day where everybody would zoom their way to the malls and stores to grab the craziest deals for their Christmas presents.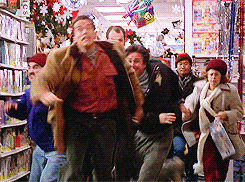 But the reality is far from the general perception:
The busiest days before Christmas are actually the Friday or Saturday before Christmas!
This means your last-minute gift shopping habits are shared with everyone else too 😉
Our tips? Plan your gift shopping days way ahead before Christmas so you can avoid the crowd.
3. 'Jingle Bells' was originally a Thanksgiving song
Who doesn't enjoy a classic Christmas tune like Jingle Bells?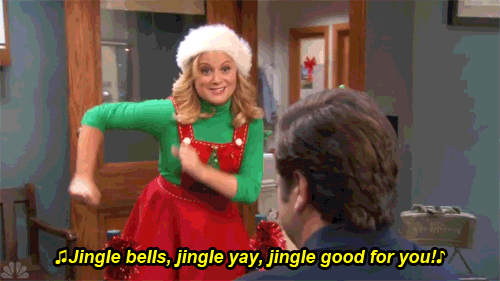 But guess what?
Jingle Bells wasn't originally meant to be a Christmas song!
The song we all know and love word-by-word is originally titled 'One Horse Open Sleigh'. Written in the mid-19th-century by James Lord Pierpont, it was originally meant for his church's Thanksgiving concert.
Later in 1857, the song was re-released as Jingle Bells. Today, practically everyone regardless of race, nationality, religion and age can recognise this signature Christmas tune from the heart!
4. A Christmas song that is out of this world
Speaking of Jingle Bells…did you know that this holiday melody is the first song to be played in space?
On December 16, 1965, the crew of NASA's Gemini 6A space flight got into the Christmas spirit and played Jingle Bells in space.
Thus the story of how Jingle Bells entered the highly coveted pages of the Guinness World Record for being the first song ever played among the stars.
5. Mariah Carey wrote 'All I Want for Christmas Is You' in 15 minutes
Here's a question for musicians:
How fast can you write the lyrics for a 4-minute song?
For Mariah Carey, she had a eureka moment when crafting her hit Christmas single 26 years ago.
So here's another trivia for you:
It took Mariah Carey, not a day, not an hour, but just 15 minutes to write her iconic Christmas hit, All I Want For Christmas Is You!
Imagine writing a song in 15 minutes and having it played every Christmas for more than two decades.
Mariah Carey is an international treasure, and she needs to be protected at all costs!
6. It's finger-lickin' good on Christmas day in Japan.
In Japan, a typical Christmas celebration would involve KFC. Based on a BBC report, approximately over 3.6 million Japanese families enjoy eating fried chicken on Christmas day.
This modern festive tradition was founded by Takeshi Okawara, the first manager of KFC in Japan.
The story goes that Takeshi had hoped that enjoying KFC as a Christmas dinner would be a substitute for traditional turkeys, especially for foreigners who're celebrating Christmas in Japan.
Most of the time, traditions come from noble intentions of togetherness. Takeshi Okawara is a perfect embodiment of this ideal!
7. In Ukraine, spiders are considered a symbol of good luck during the holidays
Forget reindeer and polar bears!
In Ukraine, the symbol of good luck comes in the form of the eight-legged arachnid. Ukrainian families would add spider web ornaments to their Christmas trees.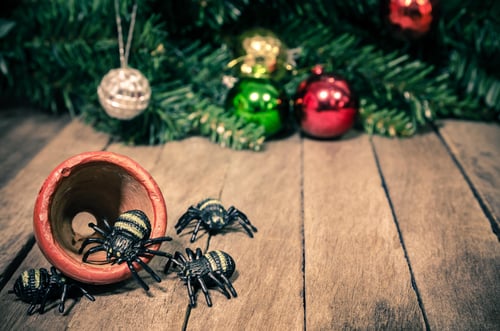 This gesture harkens back to a folk story on how the critters decorate the Christmas tree of a poor widow and her children with webs of their silky strings.
8. A movie that follows the schemes of a prankster is the most financially-successful Christmas movie
The list of classic Christmas movie protagonists is an extensive one. For example:
John McClane from Die Hard
Billy from The Polar Express
Howard Langston /Turbo Man from Jingle All The Way
Jack Skellington from The Nightmare Before Christmas
Buddy from Elf
But only one leading character takes the cake for being in the highest-grossing Christmas movie of all time. The clue? He's a witty prankster.
If you guessed Kevin McAllister from Home Alone, then nope!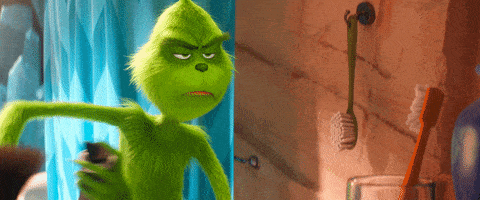 With a gross of $512.3 million in just three years, The Grinch from Dr Seuss' The Grinch (2018) has dethroned Home Alone as the highest-grossing holiday movie ever, a record previously set by the latter with $476 million.
9. When an XXL Christmas gift box is not big enough
We wouldn't blame the French for giving up if they tried to wrap their Christmas present for the Americans in 1886.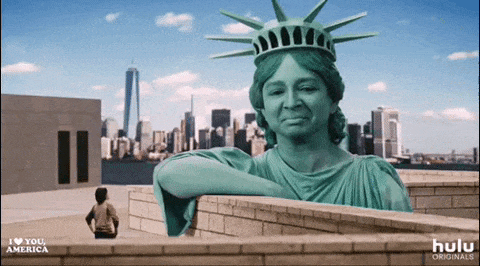 At 150-ft tall and weighing 225 tons, the Statue of Liberty is the largest Christmas gift ever given in history!
10. The Christmas tree that you wouldn't leave in your house without a security detail
Christmas wouldn't be Christmas as we know it without Santa Claus, turkey chicken, gingerbread man cookies, carolling and family photos.
And let's not forget the Christmas tree!
But in Spain, one Christmas tree brought the holiday spirit to a whole new level, at least in terms of its price tag.
A Christmas tree at the Kempinski Hotel Bahia, near Marbella, Spain is estimated to be worth a whopping RM63 million or $15 million USD!
According to CNN, the tree is decorated with diamonds of various colours, as well as jewellery from luxury fashion brands such as Bulgari, Cartier, Van Cleef & Arpels, and Chanel.
There's also 3D-printed chocolate peacocks, feathers, ostrich eggs, and bottles of perfume on the tree.
Do you need help to deliver your Christmas tree?
Speaking of Christmas trees, have you bought one for your home?
Besides purchasing one from Lazada or Shopee, there's a great range of artificial Christmas trees and ornaments at department stores, furniture stores, home decor stores and gift shops.
A Christmas tree doesn't have to cost much. And with Lalamove, its delivery fees won't hurt your wallet either!
If you need a larger vehicle to deliver the tree, may we suggest you deliver with our van? Our vans have ample cargo space for a Christmas tree!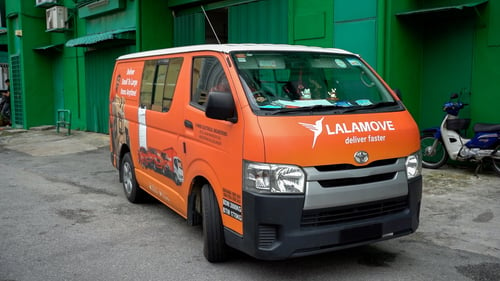 If you're in Klang Valley, Johor or Penang, don't miss out on our affordable service to deliver a Christmas tree straight to your doorstep.
Here's a table that describes our van rates: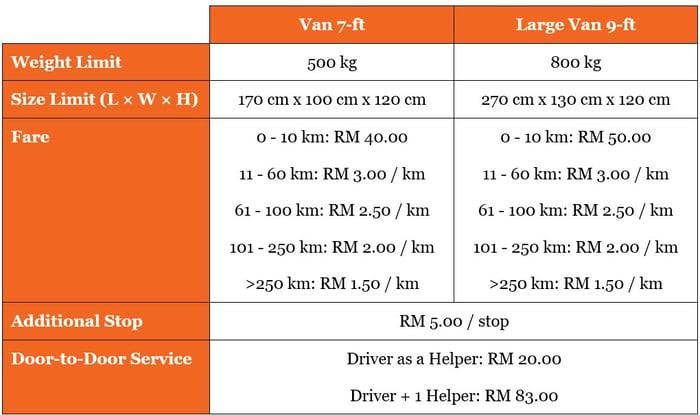 Tip: Add Door-to-Door Service to your order. With this service, our van driver will gladly help you to carry the tree from the store to the van and from the van to your living room.
So don't hesitate. Pick your favourite Christmas tree from a preferred store and let us deliver it for you!