Better House Moving Service With Dismantle & Assembly Services (Among Other Things!)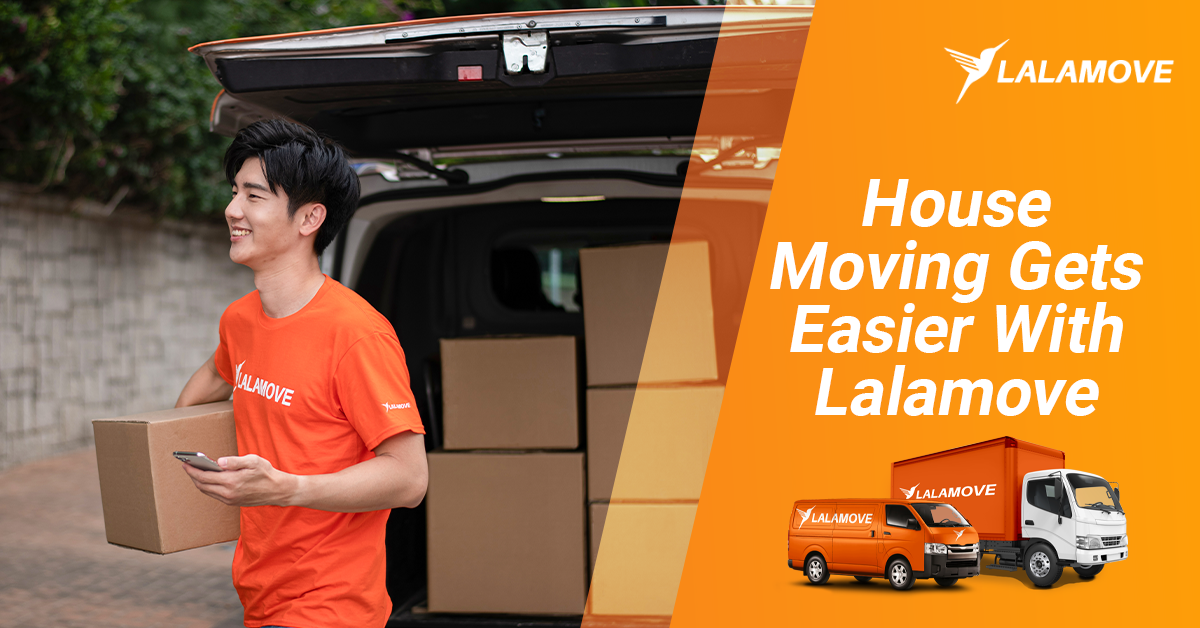 You've bought a new house and you're excited to embark on a new chapter in your life.
Now what?
Imagine packing and unpacking your furniture, clothes, appliances within a short period, while you're juggling a full-time job and a family.
Sounds a lot to drink in, right?
Well, worry not.
We've just launched a new additional service to take off more weight from your multitasking schedule.
Introducing:


The Dismantle and Assembly Service!
With this service, you'll get a fully-equipped driver and 2 helpers to provide Dismantle and assembly service for furniture.
The driver and helpers will load and unload the furniture and miscellaneous items to and fro your new home.
We introduced this moving service because we get it:
Taking your furniture apart and putting them back together can be a back-breaking task!
With this service, you can sit back and relax while Lalamove delivery partners will take care of the heavy lifting for you.
But that's not all. On top of the Dismantle and Assembly service, our moving service includes everything you need for a stress-free house moving:


No Hidden Costs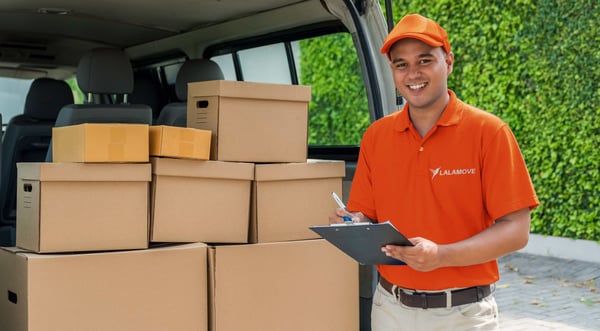 Getting a house moving quote can be one thing, but realizing you have to pay surcharges right before you're about to click 'Approve' on the payment gateway?
Hidden costs can be a source of frustration between you and the moving company…and they will show up when you least expect it.
But why bother going through this unnecessary conflict when you can just refer to our transparent pricing?
Lalamove prices for moving service are based on delivery distance and the delivery vehicle you prefer. Rest assured, no hidden costs are involved.
In fact, the final price is available on the Lalamove app instantly after you've selected your location and delivery vehicle.
Here, give it a go on our app to see for yourself!
But remember:
In the event that you need to call off a confirmed scheduled delivery, please cancel it ASAP! If you cancel the delivery when the driver has arrived at the pickup location, you're still under obligation to pay the base fare to our driver.
PS. A 'confirmed' delivery means our driver has contacted you to confirm the delivery arrangement, either on the day of the booking or on the delivery day itself.
Quick And Easy Booking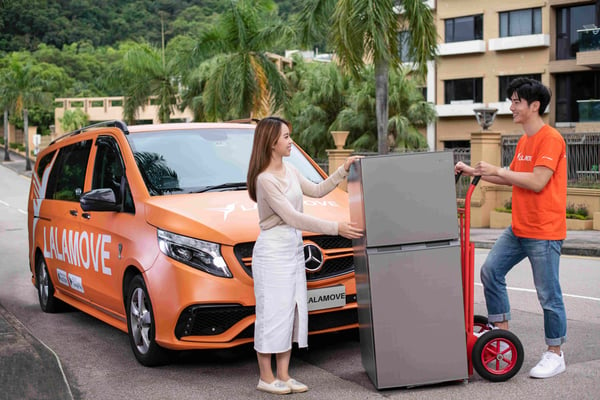 Our delivery partners are always available for delivery, even if it's for a last minute request. After all, that's what on-demand is all about!!
With Lalamove, your order for a house moving service can be instantly matched with the ideal driver for you.
Moving out and packing into your new home within the same day?
We can make it happen for you!
And you can learn how to place an order on our app in a jiffy!
Vehicles For All Weight And Sizes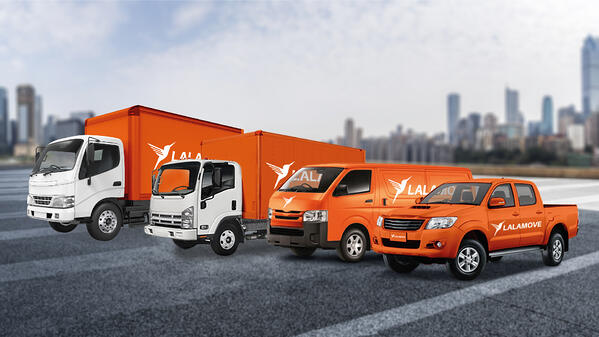 Whether you're packing a long sofa, a single bed or a bookshelf, Lalamove has a wide range of vehicles for you to choose from.
Worry about furniture that is too big and heavy? Its size and weight should be the least of your worries!
Lalamove's wide fleet of house moving delivery vehicles are as follows:
4 x 4 Pickup

Van 7-ft

Large Van 9-ft

Small Lorry 10-ft

Medium Lorry 14-ft

Large Lorry 17-ft
In fact, you'll also receive suggestions in the Lalamove app on vehicle size you should choose based on the things you have in your house.
Moving Interstate Gets Easier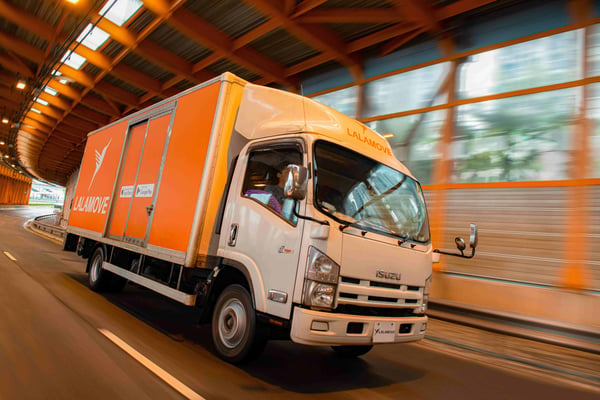 We have opened up shop in Klang Valley, Penang, Johor and Malacca. But our coverage goes beyond these four localities since you can deliver with us anywhere in West Malaysia.
The only catch (for now) is the origins of the delivery have to be in Klang Valley, Penang, Johor or Malacca.
So this one's for you, Selangorians, KLites, Penangites, Johoreans and Malaccans. Don't forget to book our vehicles when you're beginning a new life somewhere else!
Track Your Delivery In Real-Time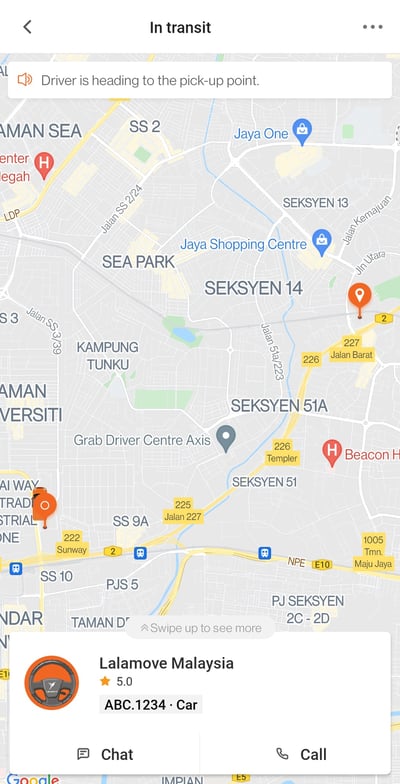 Through the Lalamove app, you can track the real-time location of your delivery any time with our GPS tracking.
Take it easy knowing your furniture and appliances are in good hands as you can always find out where they are at any moment
You also don't have to wait in anticipation for your items to arrive since you can estimate their ETA easily from our app.
Start Planning Your House Moving With Lalamove Today
We're excited for you to start a new life in your new home just as much as you are!
With Dismantle and Assembly moving service, we can assure your house moving experience will be free from worries and definitely save your back from the hard work!
Download the Lalamove app to start booking a house moving service today.