Women Of Lalamove: Special Featurette For International Women's Day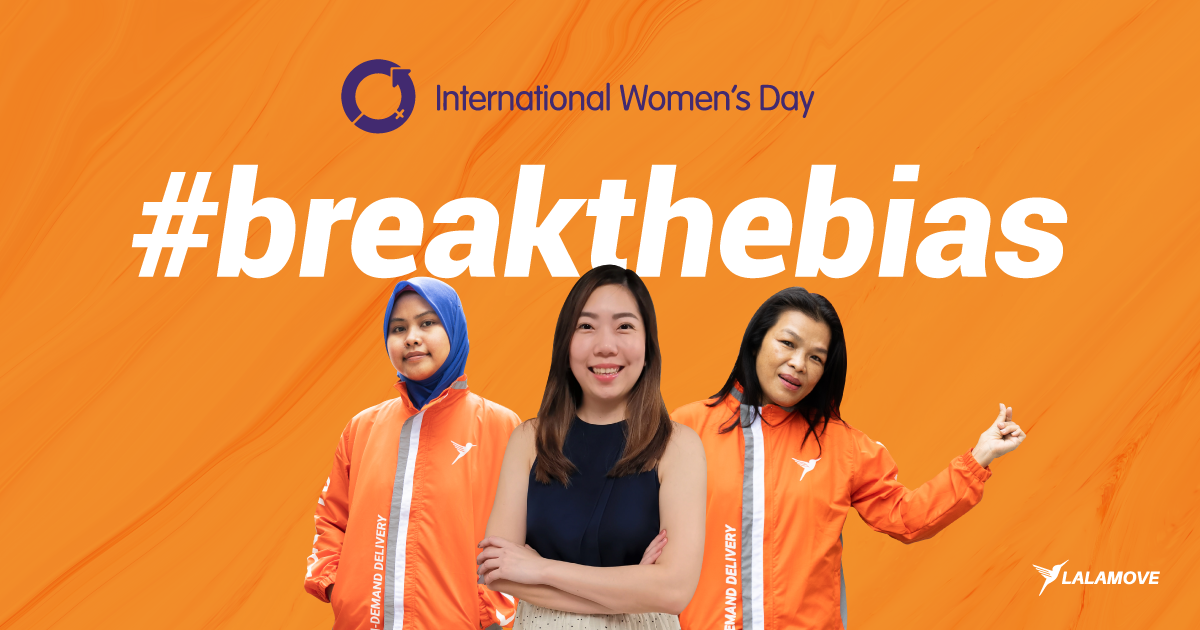 We're living in a time where the line of distinction between genders is thinner across workplaces and in the gig economy.
The sights of women in police uniforms, engineering coveralls, managing director chairs, and even behind delivery vehicles have become commonplace around us!
This inclusiveness in economic activities is one of the cornerstones of International Women's Day, which falls on 8 March annually. It's a day to celebrate women's cultural, political, and socioeconomic achievements with the central spirit of equality.
The theme for this year's celebration is #breakthebias. It's a rally to create a diverse, equitable, and inclusive world.
#breakthebias At Lalamove
Fortunately for us at Lalamove, we don't have to look far to see success stories of equality. Women role models at Lalamove are never in short supply. Just ask Jane, our Managing Director!
In conjunction with this momentous day, we sat down and chatted with our female colleague and delivery partners to hear their stories and what it takes to be the best version of themselves.
Raise Your Voice And Stand Up - Crystal Ong, Business Development Manager
Meet Crystal Ong!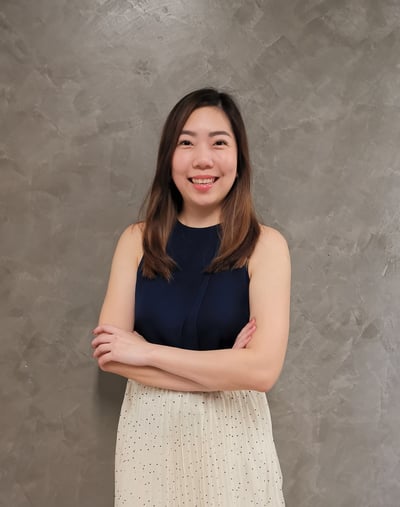 As a manager at Lalamove Malaysia, she's no stranger to making her presence known among her friends and colleagues.
With eight years of experience in B2B sales across South East Asia, Lalamove is going places with Crystal spearheading the sales and business development team!
"In Malaysia, we're lucky that the inequality gap between men and women in businesses is getting narrower," said Crystal.
"For women in workplaces, we're in a better place than ten or 15 years ago. But to be fair, this fact can't be generalised. One lingering issue in the pursuit for equality is the prevalence of unconscious bias in workplaces."
"From my experience, in the face of unconscious bias, it's crucial for me to be bold and outspoken to convey my thoughts. And when you're presented with a leadership opportunity, I'd say go for it! That's what I believe. Raise your voice and take the challenges head-on to show the world what you're made of."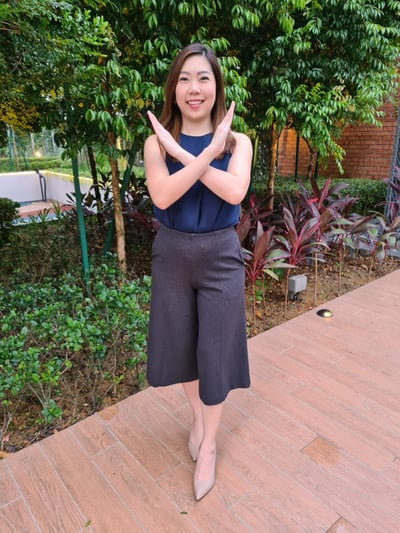 According to Crystal, Lalamove is a progressive organisation that actively supports women's advancement.
The rise of women representation in Lalamove Malaysia's managerial ranks and Lalamove's offices around South East Asia empower women to control their careers and, ultimately, the growth of Lalamove.
When asked about a person that inspires her the most, Crystal's choice is a force to be reckoned with - Malala Yousafzai.
Malala's crusade to advocate women's rights to education while being under threat from a radical government is Crystal's interpretation of peak fearlessness that everyone should emulate.
Crystal has this to say to women who want to be the best version of themselves:
"Be bold, humble and stay true to yourself. Follow your instincts and challenge any stereotypes that come your way. Life is tough, but you'll be amazed to discover how tougher you are when you persist and come out as the winner!"
Ambassadors Of Equality On The Road
Since 2018, we've firmly believed in equal opportunity when recruiting delivery partners to our platform. As long as you're above 18 years old with a valid license, anyone can deliver and earn an income with us.
Today, we're proud of our women delivery partners, who mostly take on delivery jobs with their motorcycles, cars and even vans!
Can-Do Attitude - Jesse, Van Delivery Partner
One such Lalamove van delivery partner is Jesse. She has been delivering for Lalamove with her Nissan NV200 since March 2021.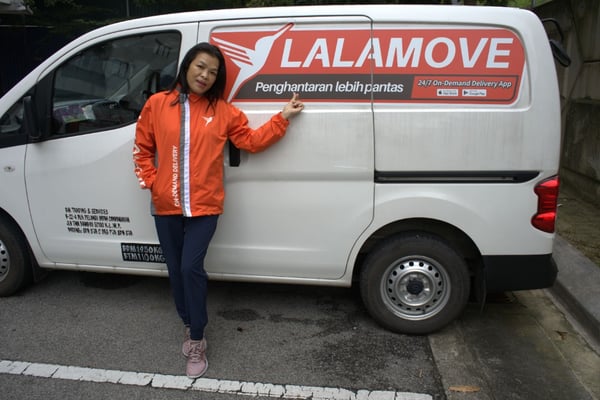 "So far, I've never had unpleasant experiences when I deliver for Lalamove. Some customers were surprised when I showed up at their doorsteps since they didn't expect a woman, let alone a retiree, to perform a delivery!" recalls Jesse.
"Normally, my delivery jobs went fulfilled without a glitch. The tricky ones are the jobs that come with a Door-to-Door request, since some of them may require me to lift items from the customers' premises to my van."
"However, I'm proud to say that I'm in good shape! I've even carried a minibar without breaking my back. But the customers can be very understanding. If the items are bulky and heavy, the customers are always happy to chip in a helping hand or two!" said Jesse.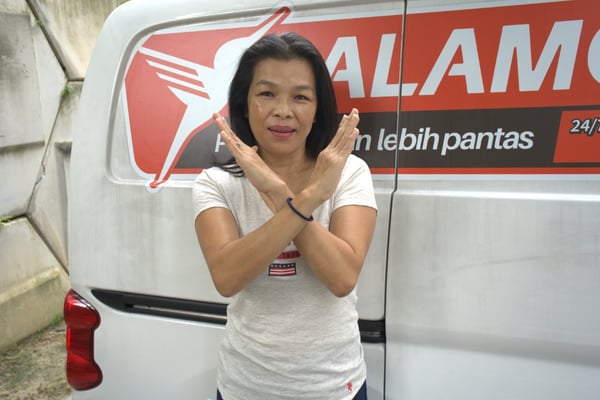 Her advice for all ladies out there if they want to be a Lalamove delivery partner?
"If you want to be a part of the Lalamove fleet, go for it! Don't just talk equality. Walk the talk. Don't be intimidated by challenges in this line of work. Take good care of yourself, and you'll be able to cope with whatever challenges that come your way."
Full-On Delivery Mode Before The 'Actual' Delivery - Farihah, Car Delivery Partner
Farihah, a Lalamove car delivery partner, shares the same sentiment with Jesse. As someone who has spent her youth with everything rugged like hiking, futsal and netball, Farihah prefers fair treatment by her customers.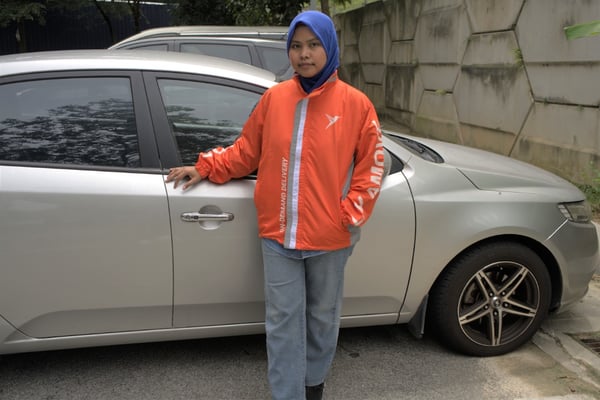 But that's not even the most impressive part of this wonder woman's story:
This preference even stayed with her when she was pregnant with her fourth child. In fact, Farihah was occupied with delivery jobs in her third trimester, just merely two weeks away from the expected labour date!
"I signed up as a Lalamove delivery partner to support my husband. We had a tough time in 2020 when he was laid off during the early days of the Covid crisis, but now he's back in the workforce."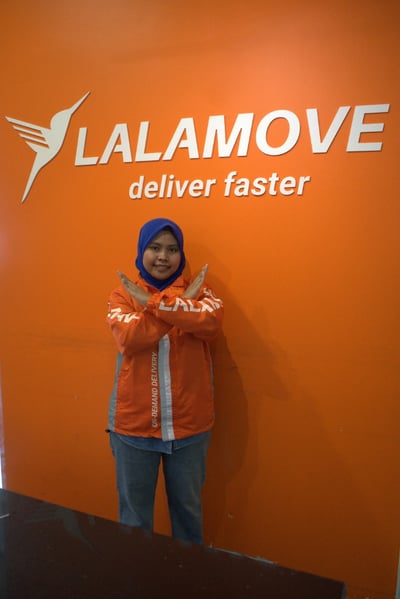 "As long as I have the strength to raise my children and support my husband with household expenditures, I'll keep on working to make ends meet. With the flexibility and worthwhile returns, Lalamove is a great source of income for our family."
"Even though my pregnant belly was growing, I didn't see it as an excuse to take it easy. I enjoy driving around and rewarding my kids with treats from the extra income with Lalamove now and then!"
Fair treatment from customers has always been a staple for Farihah. However, she admitted that she did receive extra attention when she showed up with a pregnant belly, especially towards the end of the pregnancy term.
"I had an instance when I had to walk up the stairs to the fourth floor for a Door-to-Door delivery during my third trimester."
"It was difficult to appease the customer's concern when she realised I'm carrying a baby in me. But I stood my ground to assure her that I was still up for the job! At the end of the day, everything turned up quite well," Farihah chuckles at the recounting of that unique delivery experience.
A Lifelong Commitment To #breakthebias
So how are you going to celebrate 8 March?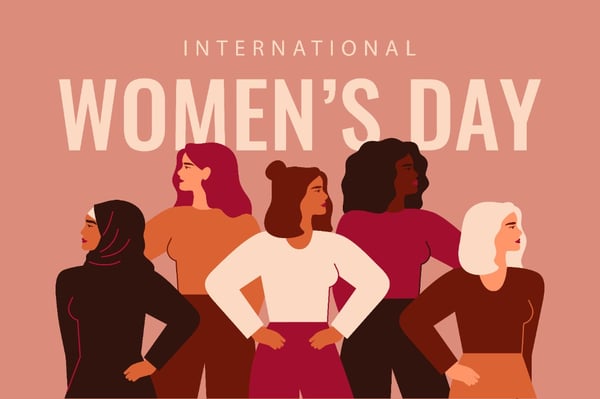 While there are many ways to celebrate International Women's Day, one must remember that the struggle is more than just a date on the calendar. It's a lifelong commitment to forging an inclusive world.
Here's a great starting point to immerse yourself in the spirit of equality and diversity:
Visit the official International Women's Day website for information and resources on how you can be a part of this movement for a more progressive world!
Last but not least:
We've launched our second International Women's Day featurette. We're always ready to support women entrepreneurs, and this time, we're featuring our business client who runs a growing doughnut business.
Dough-not miss out on our interview with Khris from Halo Doughnut!
If Jesse and Farihah can do it, so can you! Join us as our delivery partner by signing up here.
Or how about working alongside Crystal in the Lalamove office? We're heavy on recruiting for more talents in Operations, Customer Service and creative works in Marketing! Visit our job board for more details on vacancies in Lalamove Malaysia.