A Complete Guide To The Lalamove Sticker Program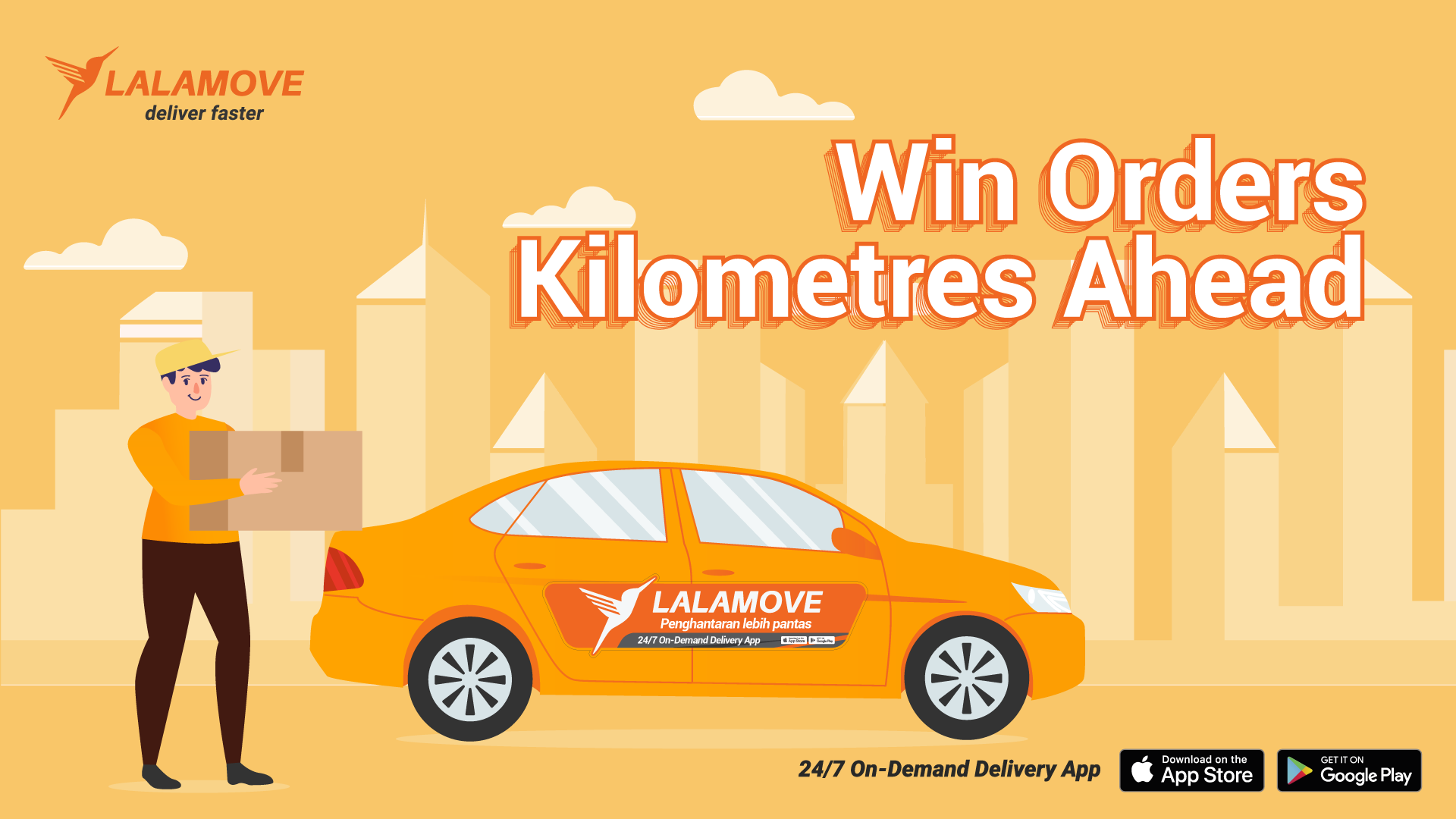 "This order has been taken by another delivery partner."
Sounds familiar?
We understand how frustrating it can be to lose orders – especially if you're only a few orders away from reaching your income target!
If you're looking for a solution to this, we've got a game-changer for you:
Join the Lalamove Sticker Program!
In this guide, we'll share everything that is to know about this program and its perks.
What Is The Lalamove Sticker Program?
With more than 10,000 participating vehicles from Cars to 17-ft Lorries, the Lalamove Sticker Program helps Lalamove delivery partners increase their chances of winning orders while reaping awesome benefits.
The stickers will be installed on the sides and the rear of your vehicle by Lalamove Sticker Team. Don't worry, your vehicle is in safe hands. Our stickers use paint-friendly adhesive to protect your vehicle's paint job.
And if your stickers are torn or worn out, we can replace them for you… for FREE!
Let's dive in to see how beneficial this program is for you:
What Are The Benefits Of The Sticker Program?
1. Higher Chance To Win Orders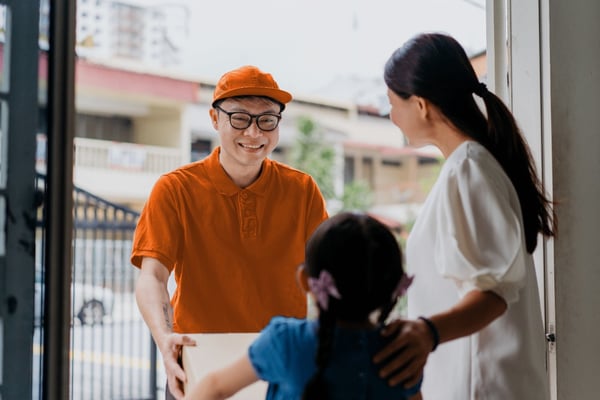 With the Lalamove Stickers on your vehicle, you'll have a higher chance of winning orders compared to other sticker-less delivery partners.
So how does it work?
When an order is being accepted by multiple delivery partners, our system will recognise drivers under the Lalamove Sticker Program and prioritise them to win orders.
This is simply a privilege too good to be missed!
With this benefit, you can say goodbye to those frustrating days of losing orders. From the moment you have your stickers installed, you can enjoy winning one order after another!
2. Attractive Monthly Passive Income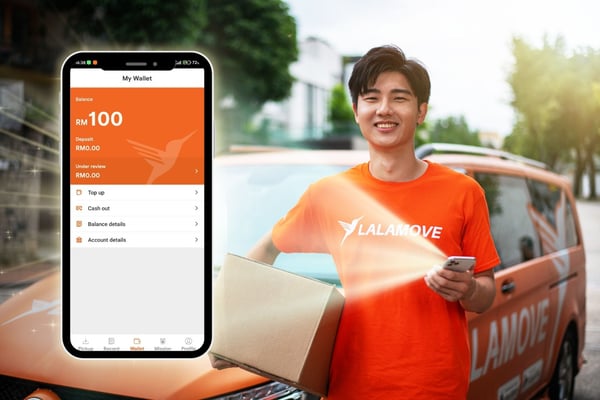 Imagine earning easy money simply by applying stickers on your vehicle. With Lalamove Sticker Program, your imagination ends here!
Yes, you read that right.
It's no wonder why our drivers believe this incentive is simply too good to be missed! Who wouldn't want to earn passive income this easily?
3. Filter Orders By District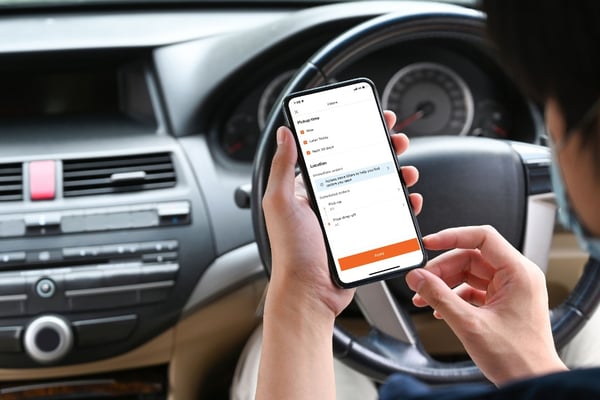 In case you're not aware of this cool feature in our Lalamove Driver App, let us explain how it works:
Essentially, the Filter District allows delivery partners with stickers to access immediate and scheduled orders by districts.
This simply means you can see delivery orders at the locations you want to accept orders in! How cool is that?
Meanwhile, delivery partners with no stickers are able to view scheduled orders only.
Again, you can win orders one step ahead of those without stickers!
Want To Start Enjoying These Benefits? Schedule Your Sticker Installation Slot Today!
Here's how you can book your stickers installation slot, step-by-step:

Here are the addresses of our Driver Centres for your convenience:
Lalamove Driver Centre
69, Jalan Tpk 2/8, Taman Perindustrian Kinrara, 47100 Puchong, Selangor
Monday - Friday: 10 am - 5 pm
Saturday: 10 am - 3 pm
Sunday and Public Holiday: Closed
Lalamove Johor
G-100, Jalan Permas 15/1, Bandar Baru Permas Jaya, 81750 Masai, Johor
Monday - Friday: 10 am - 5 pm
Saturday: 10 am - 3 pm
Sunday and Public Holiday: Closed
Lalamove Penang
No 1314 (GF), Jalan Nagasari 1, Taman Nagasari, 13600 Perai, Pulau Pinang
Monday - Friday: 10 am - 5 pm
Saturday: 10 am - 3 pm
Sunday and Public Holiday: Closed
Lalamove Malacca
20, Jln Lagenda 5, Taman 1 Lagenda, 75400 Malacca
Monday - Friday: 10 am - 5 pm
Saturday, Sunday and Public Holiday: Closed
How To Receive Lalamove Sticker Benefits?
Joining this program is as easy as ABC, and so are its rules!
As long as you submit photos of your Lalamove Sticker within the first week of the month, you'll continue receiving the benefits!
Here are the steps to submit your sticker photos:

The sticker incentive will be credited to your Lalamove wallet when your photos are approved. If you had submitted incorrect sticker photos, you'll have 36 hours to resubmit new photos.
Need extra help? Don't worry, just contact us via Live Chat in the app. Our friendly Customer Service agents will be more than happy to assist you.
Ready to take your delivery game to the next level?