Benefits of Video Consultation islandwide

---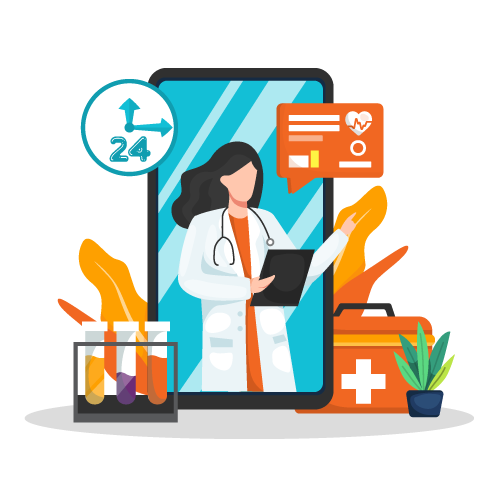 24/7 Consultation
Consult a registered Doctor any time, anywhere.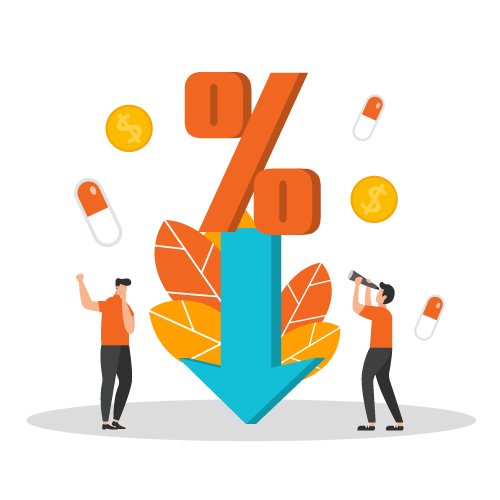 Corporate Benefits
Lalamove partners can consult a GP doctor at S$13. Public users consultation rate is S$20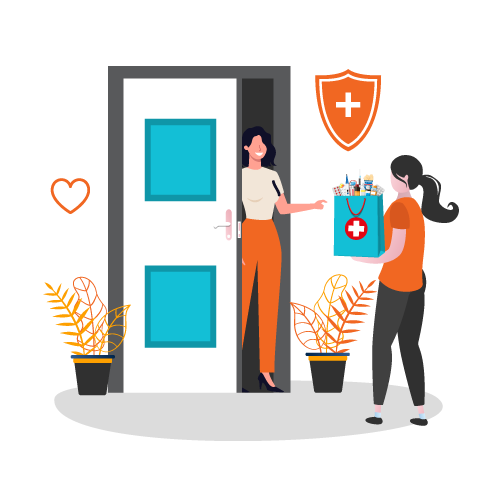 3-Hr Medication Delivery
Choose to have your medicine delivered to your home or collect it at one of DA's clinics.
How long does it take to approve my registration for the discounted rates?
It will take approximately 1-2 weeks before you will be able to start enjoying the $13 consultation rate.

Membership tiles will appear in your app home page once you are successfully tagged in Lalamove's partner benefit user group.
Can I register for the rates without any plans to use it soon?
Yes, you may do so! Submitting the above form will only map your Doctor Anywhere account to our corporate partner benefits. This may come in handy for future use.
When do you use Doctor Anywhere?
Many common illnesses and chronic conditions can be effectively treated through a video consultation. Below are some typical conditions that you can see a doctor for on Doctor Anywhere. This list has been approved by the Ministry of Health, Singapore Medical Association and the College of Family Physicians.

Common Illnesses and issues
● Fever
● Cough, sore throat or laryngitis
● Diarrhoea / Vomiting
● Flu / Cold
● Sinusitis
● Monthly or emergency contraceptives
● Rash and skin conditions
● Cold sores
● Headache
● Giddiness / Dizziness
● Red eye

Chronic Conditions
● Diabetes
● Hypertension
● Hyperlipidemia
● Gout
● Thyroid issues
● Other secondary diseases which may arise from the chronic disease conditions mentioned the above (e.g. Ischemic Disease, Peripheral Artery Disease etc.)

For conditions that are not listed above, the doctor will assess your history, current symptoms and any other available documents to determine if your condition is suitable for a video consultation.
What kind of conditions are NOT suitable for General Practitioner video consultations?
In general, the below symptoms are some conditions that are not considered appropriate for online consultations:

● Breathlessness
● Acute or severe chest pain
● Actively bleeding or deep wounds or lacerations
● Psychosis or delusions
● Suicidal thoughts
● Persistent vomiting
● Severe abdominal pain
● Inability to control bowel movements or urination
● Severe headache or giddiness
● Sudden onset numbness, weakness or slurred speech
● Fainting spells, presyncope, or syncope
● Injuries with suspected fractures or dislocations presenting as severe pain, open wounds, deformity, severe bruising or swelling, loss of sensation and limb weakness
● Sudden loss of vision

This list is not exhaustive. Doctor Anywhere's services only address non-serious healthcare issues and should not be used in the case of a healthcare emergency. In such cases, please go to the Accident & Emergency department of the nearest hospital or call 995 immediately.
How do I consult a doctor virtually?
You will first need to download the app – Doctor Anywhere and register an account with your personal details. Upon successful registration, you will be able to book a video consultation with a locally licensed General Practitioner (GP).
Is telehealth regulated in Singapore?
Doctor Anywhere is part of the Ministry of Health Singapore's (MOH) regulatory sandbox for telemedicine providers. The telemedicine sandbox is the first initiative under MOH's Licensing Experimentation and Adaptation Programme (LEAP), introduced to enable innovative services to be developed in a safe and controlled environment.
In addition, Doctor Anywhere's practices comply with National Telemedicine Guidelines (NTG) and SMC Ethical Code and Ethical Guidelines (ECEG), and our partner clinics are regulated by Public Hospitals and Medical Clinics Guidelines (PHMC). Our patients' data and medical records are also compliant with the Personal Data Protection Act (PDPA).
All our practising medical doctors hold full registrations with the Singapore Medical Council (SMC), and all our providers constantly undergo a stringent screening and vetting process by Doctor Anywhere's qualified panel consisting of medical doctors and professionals.
Learn more about Doctor Anywhere