5 Tips to Prepare Your Business for the Holiday Rush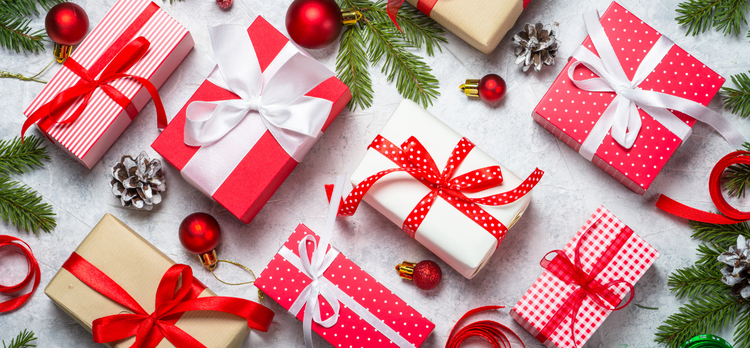 We all know that the holiday season, while a very merry and joyous time of the year, can also feel like quite a stressful end to the year. For businesses especially, this rings true. Luckily, we live in an age where advancements in technology and the service industry can make our lives much simpler, even during the holidays.
1. Make Use of Local Delivery Options
When it's the week before Christmas and you've got lots of orders to fill for customers, the last thing you want to think about is whether or not those orders are going to be delivered on-time.
Express delivery can be quite costly. Utilizing national services can be quite expensive. Lalamove provides you with on-demand, same-day delivery and ensures low-cost delivery options for your business while meeting the urgent needs of your customers. Save on money and give yourself some piece of mind while you're at it!


2. Stock Up
When you find that you're running low on supplies right as you're trying to get some orders out the door, there's no guarantee that you can restock in time to fulfill all your orders.
As we edge closer to winter during this pandemic, another potential shortage of goods similar to the one we faced this past spring could make restocking even more difficult for businesses. The best way to avoid this is to stock up on your supplies, especially items and goods you go through quickly so you can save yourself some hassle later on down the road.
3. Hire Seasonal Helpers
If you have the resources to hire additional help, seasonal staff can be a great way to handle the extra work generated during the peak season without making any long term staffing commitments. Hiring additional help in-store can also provide jobs, even if only temporary positions, to those who have lost their primary source of income due to COVID-19 and are looking for ways to get them through this season.
4. Protect Against COVID-19
While you have likely been putting in place ample health & safety measures to stop the spread of COVID-19, there's never any harm in erring on the side of caution, especially as the upcoming winter season holds much uncertainty with the virus making a rebound. Holiday shopping can be stressful for many, which may lead to some customers forgetting their masks at home or not remembering to social distance.
If you are having shoppers in your store, make things easier for you and your clients by putting up friendly signage and reminders here and there to social distance, provide disposable masks for those who forget to bring a face covering, keep plenty of hand sanitizer out, and place distancing markers on the floors so customers know where to stand.
5. Remember to Enjoy the Season
It's easy to get caught up in the rush of the holidays and forget to enjoy all the little moments that make this season bright. Revel in the festivities — add in some holiday flair to your business or home by putting up decorations, play some holiday tunes, remember to slow down every now and then, and, most importantly, don't forget to join in on the holiday cheer!
Don't forget that Lalamove is here to help with all your local delivery needs during this holiday season. We offer businesses and individual users alike the ability to make same-day deliveries, available 24 hours a day so that your orders and gifts get delivered quickly and on-time. For affordable delivery you can rely on this season and beyond, Lalamove is here to help out you and your business.
🎁Download the app today and place your first order! 🎁